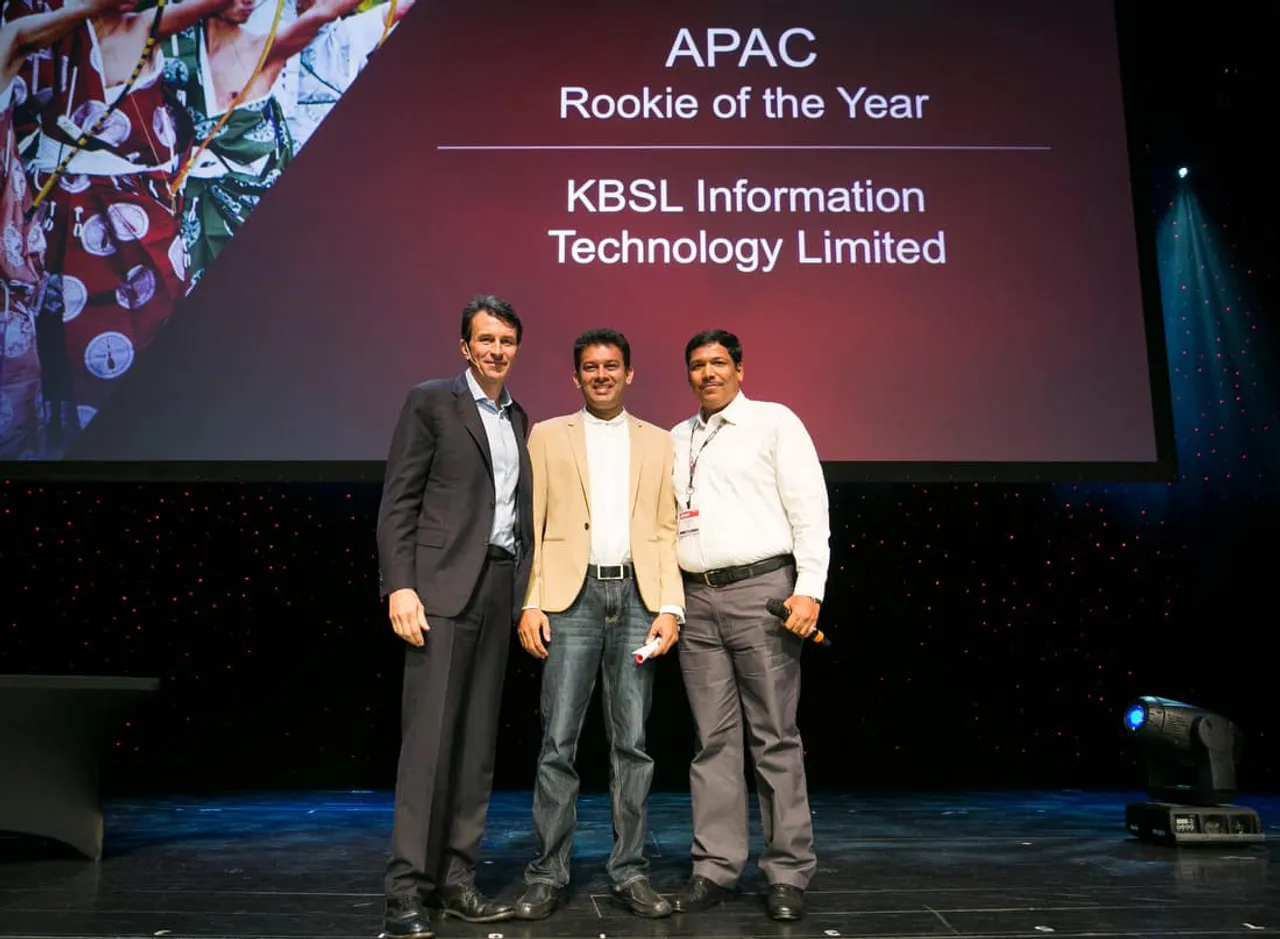 Fortinet recently organized its Global Partner Conference (GPC) and gave partners a chance to interact with global practices and upcoming trends. It was a 4 day partner conference which was held aboard the Royal Caribbean Liberty of the Seas cruise ship.
The entire Fortinet team was present at the conference to give a warm welcome to partners. Rajesh Maurya, country manager, Fortinet India & Saarc said, "The idea was to build on reliability which Fortinet shares with its partners. In fact, all registered partners were invited and given a chance to take their families along."
The attendance at this year's conference was from over 600 partner organizations and 91 countries. From India, 24 partners, most of them accompanied by their families, participated in the conference. As for Fortinet partners are of utmost importance. The same was reflected at GPC where the company treated them like family.
"We always emphasize on helping them grow by educating them," added Maurya. Partners were provided with access to key marketing and business strategies, leadership, and information regarding specific customer solutions designed to help partners succeed in the marketplace. Aspects like sales, marketing, services and technology were also covered by business experts from around the globe. ST Muneer Ahmed, MD, DigitalTrack Solutions was impressed by the clarity of agenda and vision in terms of technology.
Ronny Vargheese, CEO, Secure Solutions said, "It was my second GPC and I traveled from Miami to Jamaica. Most conferences have a common agenda and we are forced to sit through the sessions. Fortinet Global partner conference had parallel tracks and we could choose the technology sessions we specialize in and attend those sessions to gain more market insight in the area of our specialization. I interacted with CIO Ken Xie CFO, top management team, Technical and Threat research team which wouldn't have been possible otherwise."
However, for the first time participant Umesh Shah, director, Orient Technologies, said that India centric interlocking was missing as Indian market is diverse than others and needs special focus. NK Mehta, MD and CEO, Secure Network Solutions India, appreciated the emphasis on showing the overall strength and vision of the company. According to him, the lectures were spread out, multiple breakout sessions, live demos with enough time for fun activities incorporated, overall it was a great experience.
On the success of the conference, Maurya said, "We consider this GPC a success as people went all the way to US and reaffirmed their faith in Fortinet as a family".
In addition, technology alliance partners sponsored a live tech expo highlighting innovations and Fortinet implementations, providing attendees an opportunity to learn about new ways to serve and meet their customers evolving security needs.