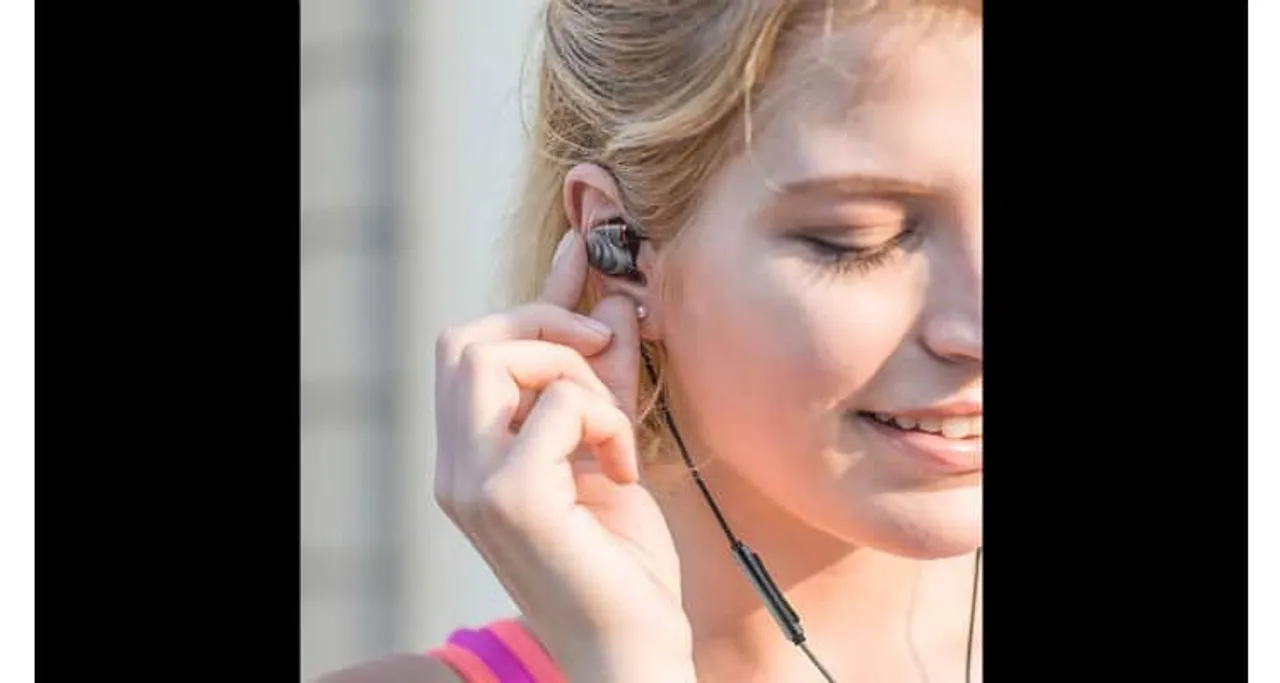 The FiiO F9 PRO Triple Drive IEM is launched in India. It would be priced at Rs. 12,990. The F9 PRO is now obtainable for purchase at the website of FiiO and leading retail stores.
The fully upgraded version F9 PRO made its debut at FiiO Autumn Launch Event which has won general praise from the visitors. So what are the upgrades and improvements to the F9 PRO?
Product Features:
1 Dynamic driver & 2 balanced armatures for triple helpings of rich sound: The F9 PRO utilizes a hybrid design in which each channel is composed of one dynamic and two balanced armature (BA) drivers. The 9.2mm dynamic driver is specifically tuned to produce bottomless lows while the two BA drivers precisely portray extended upper-mids and highs.
Knowles dual balanced armature TWFK-30017-000: The Knowles dual balanced armature TWFK-30017-000 gives the F9 Pro immense capabilities in resolving every last detail, all in a truly powerful and overwhelming presence of your music - the way it was meant to be heard.
PEK polymer nanocomposite driver for heightened detail: The F9 PRO utilizes a dynamic driver made of PEK (polyether ketone) polymer nanocomposite, known for not only being tough but also being light. This allows the F9 PRO's dynamic driver to be highly capable of producing quick, detailed and extended bass.
Scientifically Tuned based on Physics and Psycho-acoustics: We achieved maximum performance from the F9 PRO's drivers by looking to the laws and principles of physics and psycho-acoustics when designing our product. By doing so, the drivers are able to work in perfect harmony to achieve a cohesive sound that is absolutely able to reproduce every part of the sound frequency spectrum - allowing for a frequency response from 15 Hz to 40 kHz.
Hi-Res Audio Certification: The F9 PRO has been certified by the Japan Audio Society to be "Hi-Res Audio" capable. This means that the F9 PRO is capable of a frequency response up to 40kHz, which can fully reproduce the audio and give you a natural and life-like listening experience that truly lets you listen to the music the way the artists wanted it to sound.
Freely switch between balanced and single-ended with standard MMCX connectors: The F9 PRO utilizes the standard MMCX connector for its interchangeable cables and comes standard with both 2.5mm balanced and 3.5mm single-ended cables.
The 2.5mm balanced cable is made of silver-plated copper wire, which ensures a balanced sound signature and a high level of detail retrieval. Of course, due to its balanced nature, the left and right channel wires are separated so that there is significantly greater channel separation - leading to a richer, more detailed musical experience.
The 3.5mm single-ended cable comes with a full set of in-line controls capable of playing/pausing songs, switching tracks, volume adjustment, and even calls with its high-quality microphone. This makes the F9 PRO perfect complement to enhance your experience with your portable audio player or cell phone.
Making waves with an organic design: The F9 PRO's stunning exterior was inspired by something familiar we are all accustomed to water. The sleek lines recall the ripples that occur when drops of water fall into a lake, making the F9 PRO both more human and familiar.
Organic Strength: The ripple-like lines on the F9 PRO not only give it a unique touch but also serve to ensure structural strength and maximize the amount of space internally for a more optimized design overall. Moreover, the inside layer of the F9 PRO's shell is specially lined with plastic to both better secure the drivers and eliminate internal resonances.
Colors and texture for easy identification and replacement: The end of the MMCX cable's left channel is adorned with a splash of blue, while the end of the right channel is trimmed with a touch of red - for easy identification of the audio channels in a subtly stylish way. These channel ends also have a spiral texture engraved into them, for just the right amount of friction to greatly aid in removing and replacing the cable.
Over-the-ear design for an enjoyable experience: After much testing and feedback from a wide variety of users, we came up with an over-the-ear design that is not only ergonomic but also comfortable. With the F9 PRO, you can easily get lost in your music for hours without fatigue.
Meticulous attention to detail in an exclusive experience: Little touches such as the convenient right-angled headphone plug, to the laser-etched PRO logo on the earphones, to the MMCX embellished with red and blue at the channel ends ensure that your F9 PRO sends a profound yet forceful first impression to any onlookers.