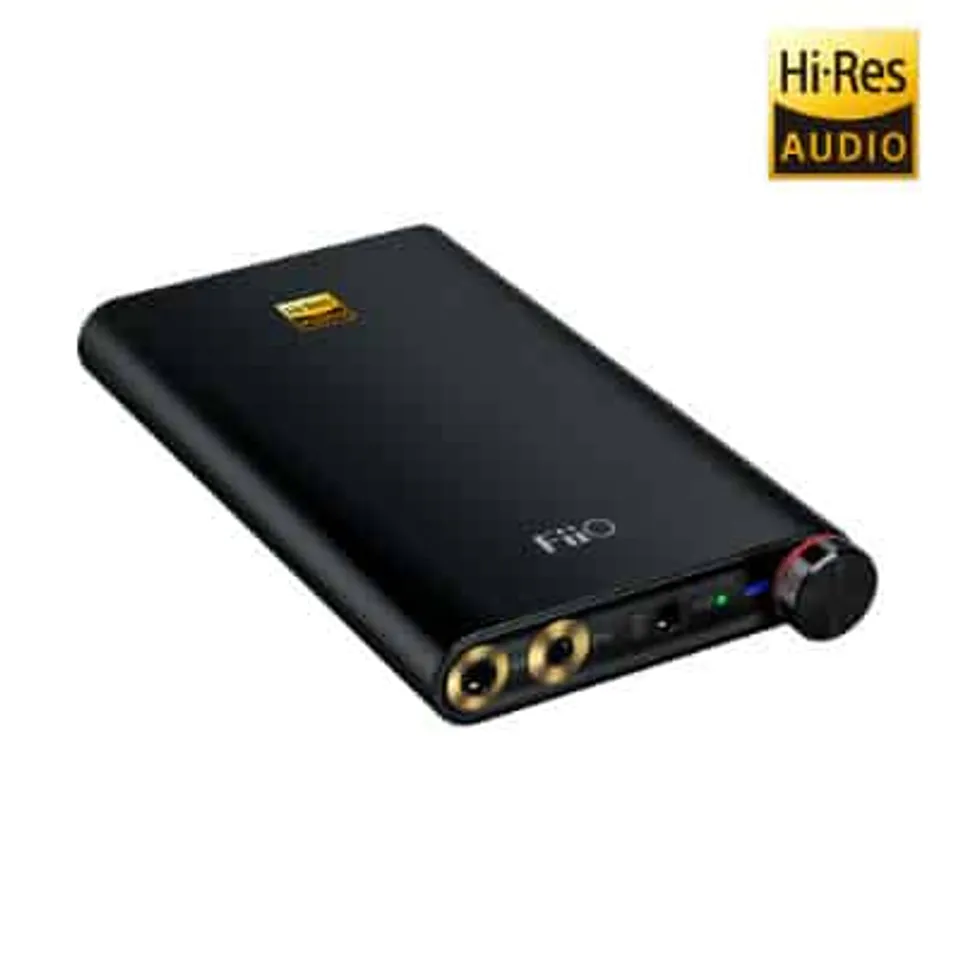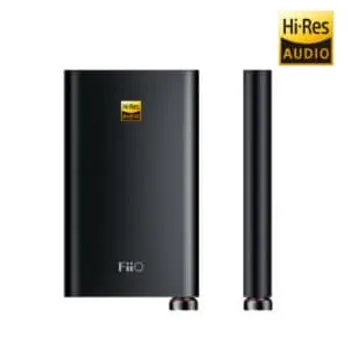 We now welcome the arrival of Q1 Mark II AMP & DAC in India. The Q1 Mark II is priced at Rs. 8,990 and is accessible at the official FiiO India Store along with leading retailers and e-tailers.
Being equipped with the XMOS platform, it supports decoding up to 384 kHz/32 bit PCM as well as DSD256. It utilizes outstanding DAC and amplifier parts, Official Apple MFi certification, Four-in-one: exclusively designed for the iPhone, supports decoding Sony Walkman, partners well with your computer and is a perfect companion to players.It also comes with both a 3.5mm single-ended and a 2.5mm balanced headphone output.
Native DSD decoding chips worthy of a flagship
Being equipped with the XMOS platform allows the Q1 Mark II to support decoding of more formats with outstanding performance – it is capable of decoding up to 384 kHz/32 bit PCM as well as up to DSD256 (the latter is indicated by a green light).
When combined with the two separate crystal oscillators, each designed to handle different sampling rates to achieve the utmost accuracy in digital-to-analogue conversion, the Q1 Mark II becomes an affordable product that punches well above its weight in terms of versatility and performance.
Exceptional DAC and amplifier parts in an intelligent design
The Q1 Mark II uses some of the finest components in its well-thought-out design. The DAC employed is the AKM AK4452, which decodes high sampling rate formats with a high signal-to-noise ratio and low distortion.
The headphone amplifier chip in the Q1 Mark II is, in fact, the very same one used in the X7 Mark II's AM3A amplifier module, the audiophile-approved OPA926 with extremely low noise output. Finally, low-pass filter duties for line output are handled by Texas Instruments' OPA1662.
Hi-Res Audio Certification
The Q1 Mark II has been certified by the Japan Audio Society to be "Hi-Res Audio" capable. With this, you can be sure that the Q1 Mark II will grant you a natural and realistic listening experience.
Official Apple MFi certification means perfect compatibility with iOS
Apple MFi certification program is very strict - only about 2% of devices submitted to the program actually pass. Thus, actually being MFi certified means that not only is the Q1 Mark II is perfectly compatible with all versions of iOS, but also that you can be assured the new Q1 is of a certain level of quality.
Specifically designed for the iPhone
By connecting the included Lightning-to-micro USB cable from the iPhone to the Q1 Mark II, you can continue to use your 3.5mm headphone jack headphones for the highest-quality audio. Your iPhone has never sounded so good.
Supports connection to Sony Walkman players
By using a specially designed adapter cable i.e. FiiO L27, you can connect from the WM-Port of your Sony Walkman player to the Q1 Mark II, so that the latter may do digital decoding duties to add some spice to your music.
Partners well with your computer
The Q1 Mark II can be used as a USB DAC when paired with a computer through a USB cable, decoding audio formats up to 384kHz/32 bit PCM. With a Mac, the FiiO Q1 is automatically recognized when connected with no need to install a separate driver. With a Windows computer, a special driver from FiiO is required, which will also allow for ASIO output.
Perfect companion to players and amplifiers
The Q1 Mark II contains a 3.5mm multifunction connector used for line-input and line-output duties. When this is used as line-input, the Q1 Mark II can be used purely as an amplifier to be paired with another player. When this multifunction connector is used as line-output, the Q1 Mark II can be used as a DAC and be hooked up to an external amplifier.
Innovative ADC volume adjustment technology
The Q1 Mark II employs a clever ADC volume adjustment mechanism – by accurately reconstructing the ADC curve, problems such as volume imbalance between the left and right channels and noise when adjusting the volume are all avoided while also greatly enhancing volume adjustment accuracy with each turn of the knob.
Stylish obconical volume knob
The volume knob employs a unique obconical design, which allows us to maximize the knob's diameter to make it easier to rotate while still fitting it into a limited space. It also ensures any gaps between the volume knob and the rest of the player are virtually eliminated.
The 45°lines etched on the surface and the red ring that adorns this knob ensures this already-distinctive knob further gives the rest of the design a fashionable touch.
Every last detail pored over in pursuit of perfection
Every part of the Q1 Mark II is purposely designed for an extremely cohesive product. For instance, the 3.5mm single-ended output, 2.5mm balanced output, line-in/line-out, and volume knob are all aligned in a straight line for a bold yet harmonious look.
Form and function come together in a stunning all-metal shell
The fully metal exterior is not only aesthetically pleasing but also effectively protects the Q1 Mark II's innards from electromagnetic experience, ensuring sound quality is not compromised when it is used together with an iPhone. The sandblasted, anodized shell also adds to the Q1 Mark II's charm while sporting a fine texture that aids in making it easy to grasp.
Switch to your heart's content between single-ended and balanced outputs
The Q1 Mark II comes with both a single-ended and a balanced headphone output, for two delicious but distinct flavours of audio. Use the standard 3.5mm single-ended output and you will find a great experience with most headphones.
Try the 2.5mm balanced output with an appropriately-terminated headphone, such as those from FiiO, and you will discover your music now sounds, even more, vast and even more richly detailed.
Automatically determines input type for ultimate ease of use
The USB interface of the Q1 Mark II automatically determines what type of device it is paired to, so you do not have to manually switch to the optimal settings for your usage case making for a seamless experience.
For instance, if the Q1 Mark II is paired with an iPhone, it will automatically recognize that and turn off charging over USB so as to preserve the iPhone's battery. On the other hand, if the Q1 Mark II is paired with a computer, it will also automatically identify that and turn on charging over USB to make sure the Q1 is constantly powered.
Gain and bass-boost switches
The Q1 Mark II features a switch for adjusting gain as well as another switch to fine-tune bass levels. Change the amount of gain depending on how sensitive your headphones are, and tailor the bass level to your liking depending on the music you listen to.