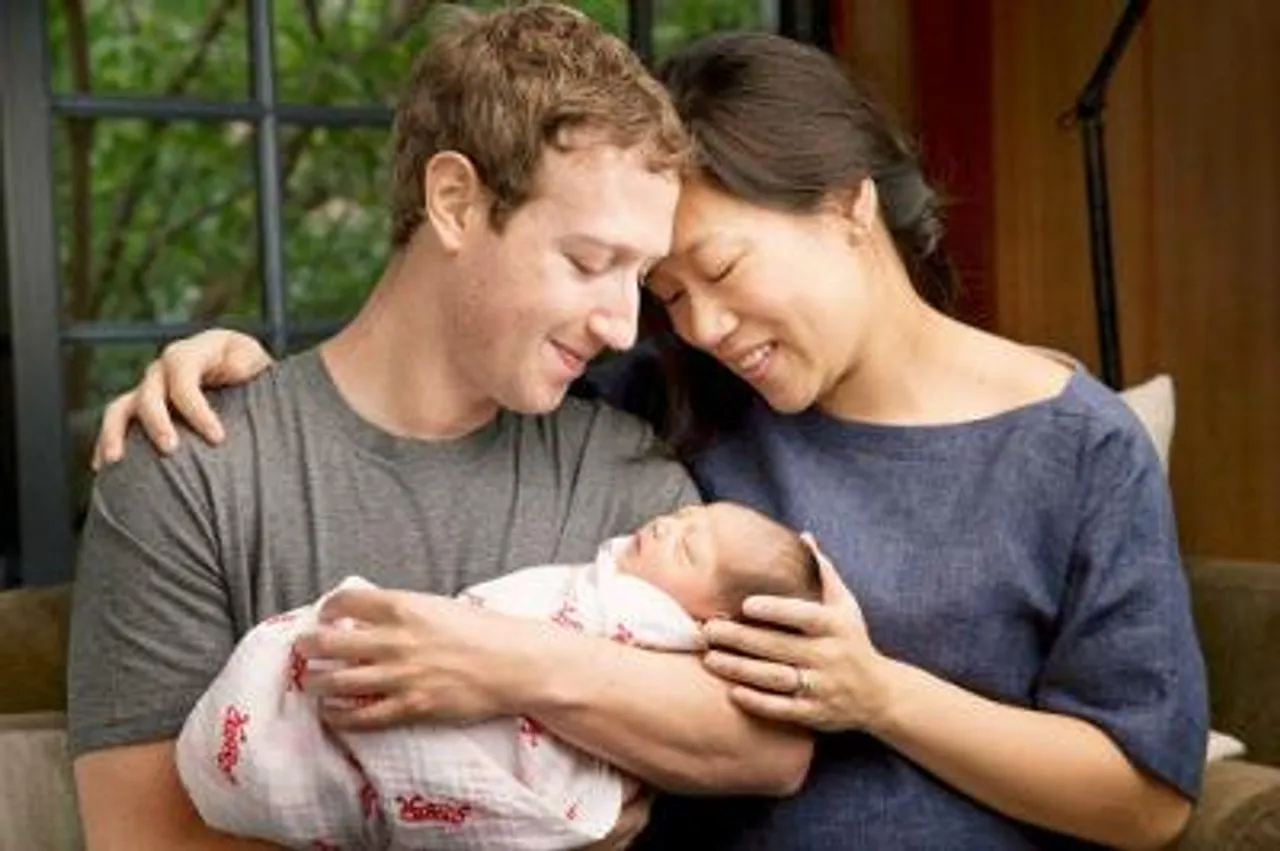 Chief executive officer Mark Zuckerberg and his wife said on Tuesday they will give away 99 per cent of their Facebook shares, currently worth about $45 billion, to a new charity in a letter addressed to their daughter, Max, who was born last week.
The plan mirrors a move by other high-profile billionaires like Warren Buffett and Bill and Melinda Gates, who have pledged and set up foundations to give away their fortunes to charity.
On his Facebook page, Zuckerberg posted a photo of himself, his wife, Priscilla Chan and their new daughter, Max, along with a post entitled 'A letter to our daughter.'
In the 2,220-word letter, Zuckerberg and Chan touched on issues including health, education, Internet access and learning before announcing the Chan Zuckerberg Initiative, which aims to "advance human potential and promote equality."
Zuckerberg, 31, and Chan said they plan to give away 99 per cent of their Facebook shares over their lifetimes to advance the initiative, which was formed as a limited liability company controlled by the two. It will begin by focusing on personalized learning, curing disease, Internet connectivity and community building