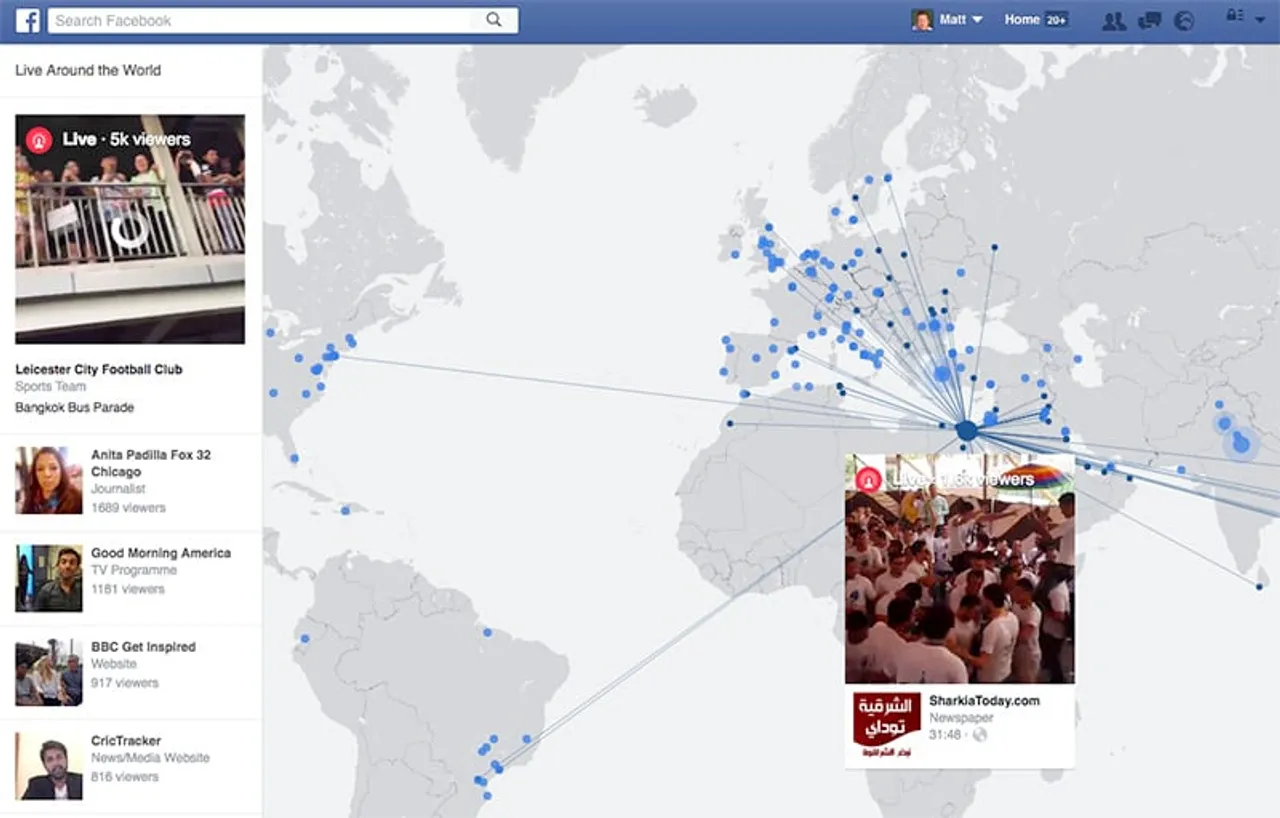 At its F8 developer conference, Facebook unveiled a number of new features for Facebook Live, including reactions, comment replay and filters. But the most useful of them all is Facebook Live Video Streaming, shown in this interactive map that shows you streams that you can tune into in real-time.
To use it,  you need to find the 'Live Video' link under Apps in the left navigation bar on your Facebook timeline. You'll be able to see public streams available from across the globe, as well as who's watching the video you've selected.
In April, Facebook said it had activated Facebook Live in 60 countries, so there should likely be plenty of content for you to flick through – as random as the streams may turn out to be.
It seems the Facebook live video streaming feature is getting available around the globe slowly. It's available in the UK but hasn't yet arrived in India.