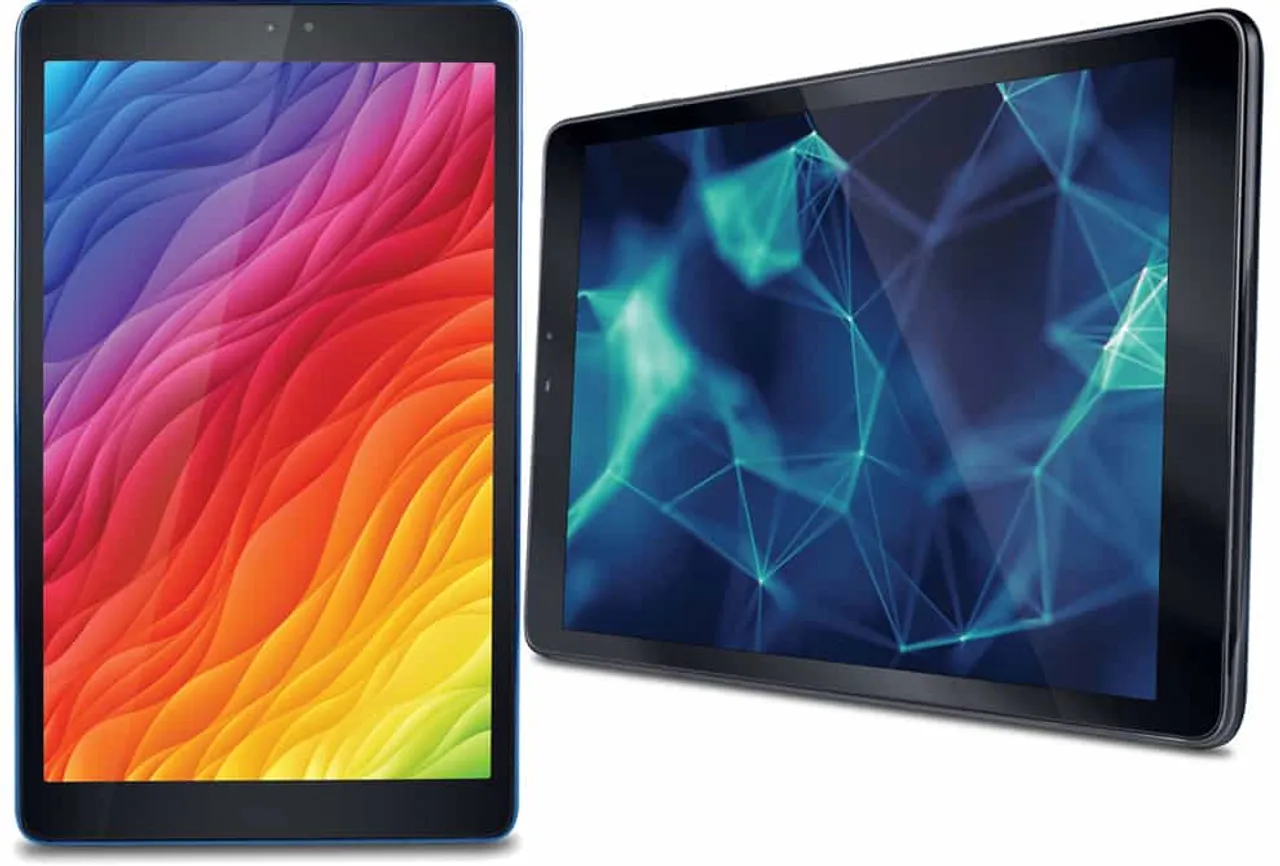 iBall, recently announced the launch of its fast and furious 'iBall Slide Q27 4G'. With its electrifying 4G network, impressive graphics and seamless performance it is time to super size your entertainment experience with dynamism!
Commenting on the launch of iBall Slide Q274G, Sandeep Parasrampuria (CEO and Director, iBall) says, "Our latest iBall Slide Q274G is not just fast, it is faster… this big 24.4 cm (10.1") screen Tablet allows you to keep up the pace, with the demands of today's lifestyle. With this introduction, we are sure to deliver terrific performance having balance of looks and functionality along with building an enriching entertainment experience for those who are always on-the-go – we ask you to demand more!"
With sleek design and huge display, iBall Slide Q274G takes the top position on the dais, with incredible style and aesthetics.
Stay connected: Stream latest blockbuster movies or download games or more, iBall Slide Q274G with its swift 4G network lets you do your job faster than ever before. Offering an intuitive 4G experience, it has 4G support in both SIMs and built-in earpiece receiver that allow you to make high-quality calls over the VoLTE network too.
It's Sleek, It's Huge: Where larger tablets are more impressive for videos and games, iBall Slide Q27 4G comes with 24.5cm (10.1") screen that is tailor made for your needs. It also comes with IPS and HD (having resolution of 1280 x 800) that delivers life to vibrant colors and brilliant viewing experience from various angles.
Unmatched Performance: The Quad-Core processor provides a speed of 1.3 GHz empowering you to complete tasks in no time with terrific productivity. Equipped with 2GB RAM, 16GB in-built memory which is expandable to 32GB and latest Android 6.0 Marshmallow, iBall Slide Q274G allows seamless multi-tasking experience.
Integrated with durable 5500mAh battery, tablet allows you work for hours, listen to music, watch movies, play games and many more. Moreover, it comes with intelligent power management, which ensures plenty of power in your hand even at the end of the long day.
Capturing Moments: Capture the beautiful and precious moments with its 5MP Rear camera and 2MP front camera with flash support that lets you snap perfect selfie.
Long-Lasting Connections: Do more and much more with iBall Slide Q27 4G, which comes equipped with several connectivity options such as Wi-Fi, Bluetooth, USB OTG, and Wi-Fi Direct. Enjoy the freedom to read and chat in your very own mother tongue as iBall Slide Q27 4G has built-in multi-languages keyboard, supporting 21 Indian regional languages.
Right from keeping entertained with FM Radio with FM Recording to recording important calls automatically and manually, iBall Slide Q27 4G delivers you… a power-packed Tablet experience.
The product is already available at leading retail stores across India at the best buy of Rs. 12,799/-.
Key Features
Electrifying 4G Technology with VoLTE
Multi – Languages Support with 21 in build Indian regional language
24.4 cm (10.1") Screen with IPS and HD (having resolution of 1280 x 800 )
Quad-Core processor
2GB RAM 16GB in-built memory and Expandable 32 GB
Android 6.0 Marshmallow
5500mAh battery
5MP Rear camera and 2MP front camera with flash support
Connectivity options - Wi-Fi, Bluetooth, USB OTG, and Wi-Fi Direct
Priced at 12,799 /-