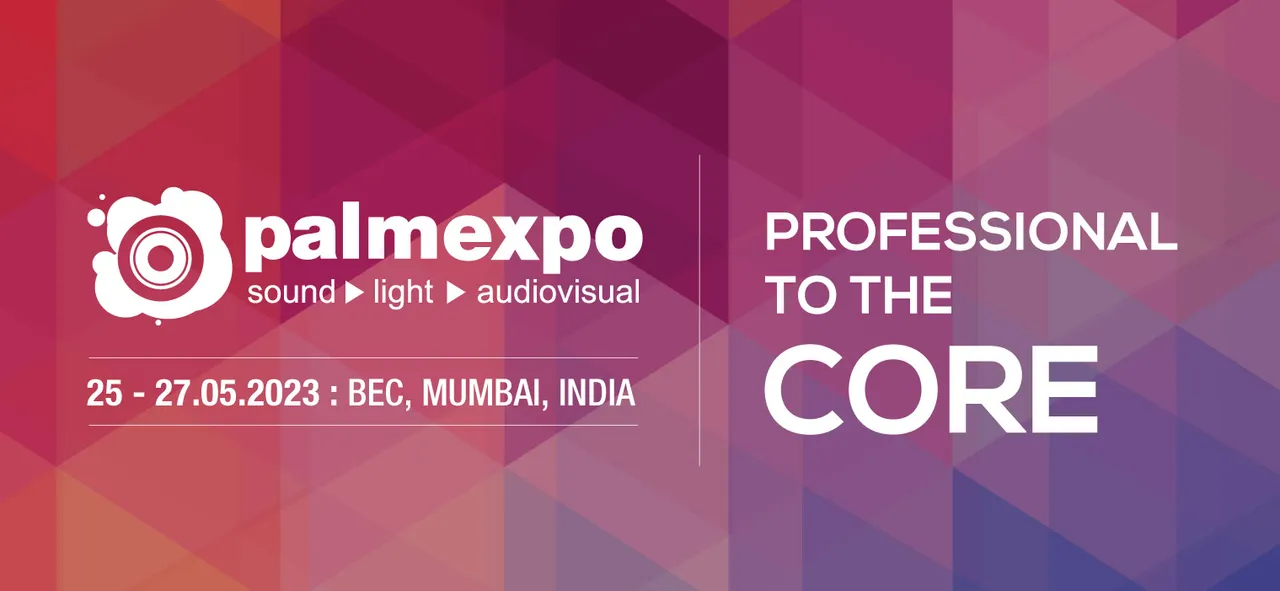 HARMAN Professional Solutions is going to announce the India debut of the A6, a subcompact dual 6.5-inch passive line array element, at PALM Expo 2023. This renowned event, dedicated to showcasing cutting-edge pro audio equipment and technology from major global brands, will take place from May 25 to May 27, offering an immersive experience for attendees.
HARMAN Professional will be showcasing products from its brand portfolio including JBL Professional, Martin Professional lighting, AKG, Soundcraft, Crown and more. In addition, HARMAN products will energize the Live Arena with a series of concerts over three consecutive days. The concert lineup includes top artists such as Kabir Cafe, Rhythm Shaw X Gino Banks, Ranjit Barot & Contraband, and many more, guaranteeing outstanding performances that will captivate the audience. During PALM Expo, visitors can participate in the engaging "Light it Up" workshop, featuring Wouter Verlinden, HARMAN Product Manager for Creative LED & Control supporting product development of Martin Professional lighting fixtures. 
The newly launched A6 is a remarkable 6.5-inch passive two-way line array element, designed to deliver exceptional sonic performance and seamless integration. It can be used as a standalone system or as an addition to larger VTX systems. With two custom 6.5-inch woofers and a 3-inch annular-diaphragm compression driver, the A6 incorporates the latest acoustic innovations from JBL's VTX line, including the patented Radiation Boundary Integrator (RBI) and Differential Drive dual-voice coil, dual-magnet woofer. The result is a low-profile loudspeaker that provides an impressive big-system performance, boasting a low-frequency extension down to 67 Hz and an astonishing maximum SPL of 134 db.
PALM Expo 2023 is also set to host the felicitation ceremony of the highly anticipated Indian Recording Arts Academy Awards, celebrating excellence in sound recording. With a remarkable 85 categories and 73 awards, this segment will showcase the finest achievements and innovations in the pro audio industry.
"We are thrilled to be at the forefront of PALM Expo 2023, seizing this unique opportunity to present our latest pro audio equipment and technologies to industry professionals. Through workshops and immersive experiences, we aim to support the growth of our valued professionals. The newly launched A6, with its advanced acoustic innovations and cutting-edge technology from the VTX line, is set to revolutionize the pro audio industry by delivering an extraordinary big-system performance," said Amar Subash, Vice President and General Manager, HARMAN Professional Solutions APAC.