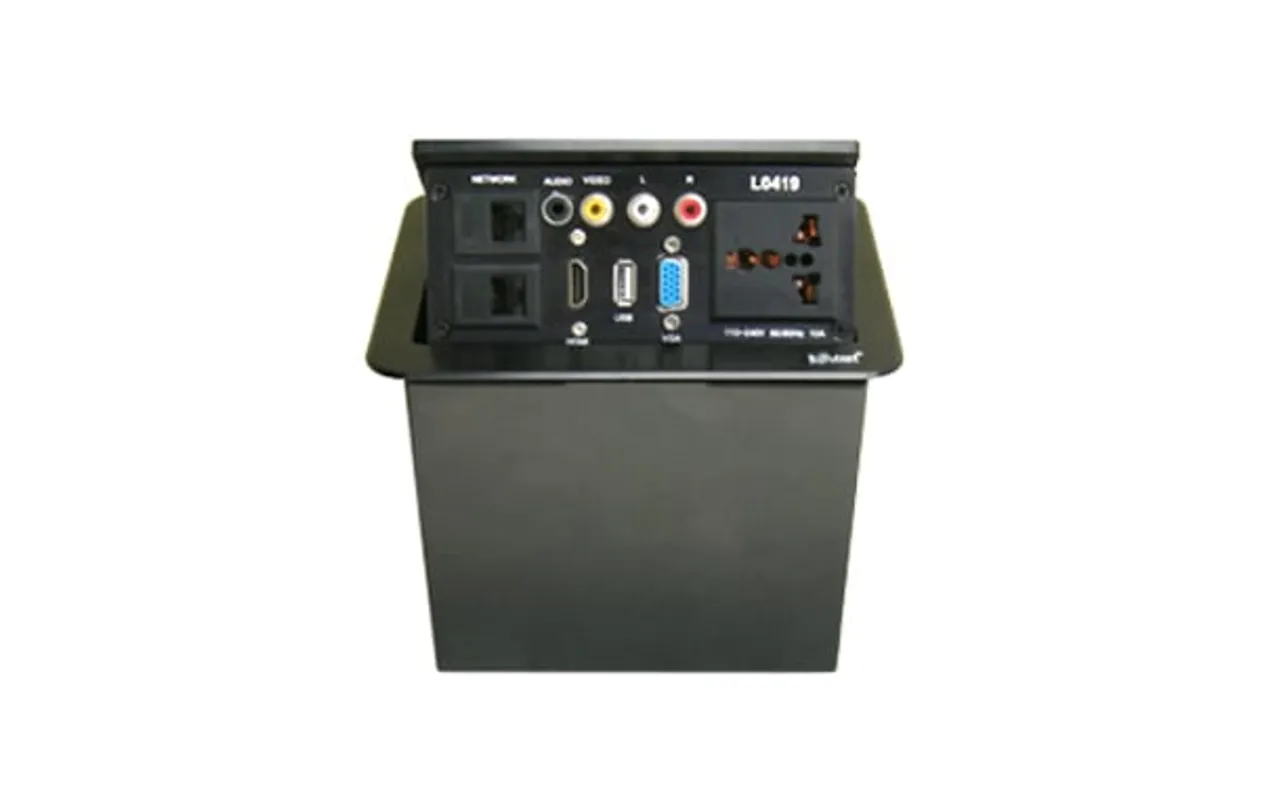 Eurotech Technologies, the leading AV technology solutions company, has introduced a wide range of BestNet Cable Cubby, the next generation of cable access enclosures for AV connectivity and AC power. Ideal for almost any kind of connectivity the Cable Cubby provides inconspicuous access for network, phone, VGA, microphone, HDMI output up to 1080P/60Hz, USB and 3.5 audio.
The BestNet Cable Cubby is designed to enhance the audio and video connectivity experience, while switching easily between multiple sources. Available in wide range of designs, BestNet Cable Cubby enclosures blend seamlessly and offer elegant cable management solutions, providing discreet access to A/V cables and power. The motorized Cable Cubby is equipped with similar attributes and comes with an added feature of flipping the socket in 180 degrees which helps hide all the configurations and protects the inside interface. The BestNet Cable Cubby is ideal for boardrooms, educational institutions, hospitality and large training facilities where multiple, distributed table-top cable connections are needed.
Before purchasing, the customers should do a market survey for other similar products and study the pros and cons of all such products before buying. They should satisfy themselves that the product they are buying gives them the best quality and configuration and is the best value fot money. They should first ascertain that the product fulfils all their needs and requirements.