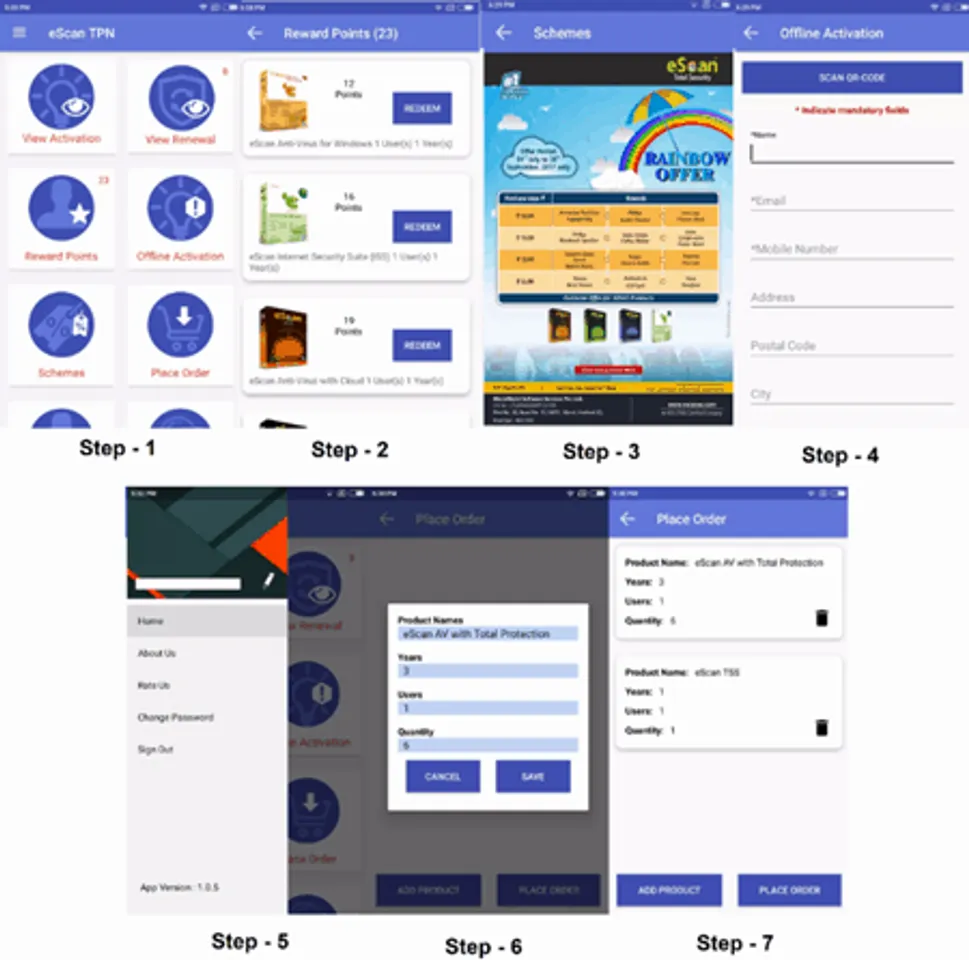 Total Security Solution has launched its much sought after "eScan TPN" (Touch Point Network) app for the ease and convenience of its valued partners. eScan TPN, a loyalty program, rewards its partner for every activation of eScan box products. The partners can use the accumulated points to redeem their choice of eScan products available on the portal.
The App is designed to provide a single interface for the partners to keep track and manage eScan activations, renewals, purchases, channel offers & technical support with a single click. It is created to enhance partner experience with eScan product and services. The app helps the partners by saving their valuable time and cost by proactively providing all information on a single dashboard.
The app also periodically updates the various partner programs rolled out by eScan, and helps the partners to know it instantly and participate in the offer, which further adds to their profitability.
The key features of this app are:
Redeem reward points instantly using the app
Offline product activation with QR code
Know more about current channel promotional offers
Place orders directly using the app
Share valuable feedback directly with eScan
Find the nearest technical support touch point for quick support
According to Mr Govind Rammurthy - CEO & MD of eScan, "In our constant effort to increase partner satisfaction, we have launched this app to provide them with single interface reach for many activities, such as sales, support, marketing & tracking renewals. This single app empowers them now to manage their customers better and reach out to eScan with a single click."