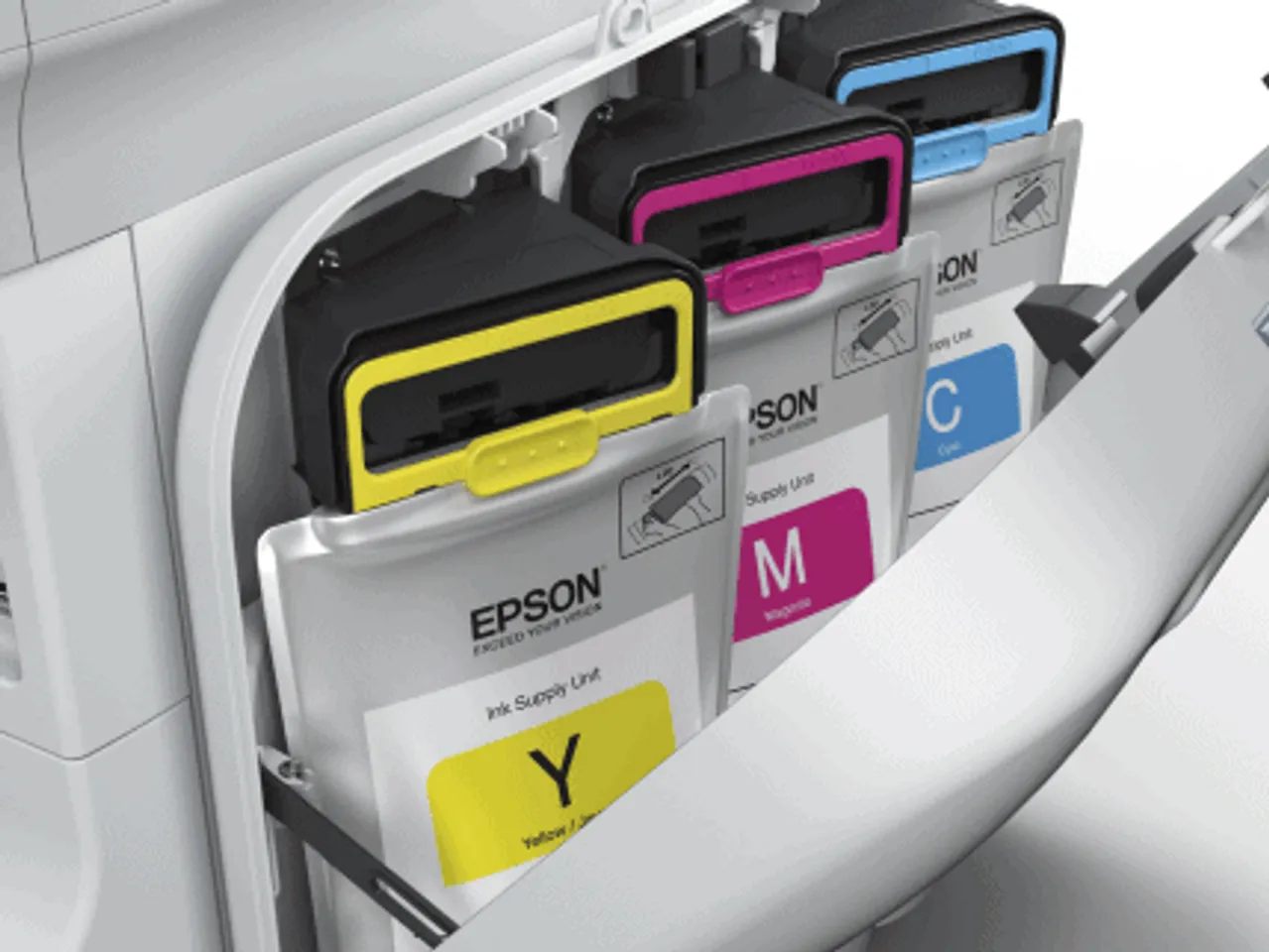 Epson India recently completed 25 years of its operations in India. The company has been making endeavors for providing affordable office printing with ink solutions like Micro Piezo printing technology, Inktank printers. To further disrupt the office printing, Epson has now made its entry into the copier segment with the launch of the Epson WorkForce Pro WF-R8591 and WF- R5691. The printers were launched by Minoru Usui – President of Seiko Epson Corporation, Japan.
Usui said that Epson's research a few years ago had indicated that consumers wanted the freedom to print, without having to worry about high ink costs, the inconvenience of replacing cartridges and the environmental impact of laser printers. Consumers around the world, including India, had been limiting their printing requirements to cut costs. Epson felt printers therefore, had to address these issues to be truly accepted. Because of Epson's unique Micro Piezo printing technology, Epson was able to tackle this issue and were able to create InkTank printers a few years ago. Based on this technology, Epson have succeeded in eliminating the expense and inconvenience of ink cartridges for consumers.
Launched in 2011, Epson's refillable InkTank printers have been a runaway success. They have challenged the perception that laser printers offer the most economic printing solution. A continuous focus on creating customer value has helped Epson gain huge market acceptance within a short period. In FY2014-15, Epson's value market share for inkjet printers in India was 51%*, making it the No. 1 Inkjet printer brand in India. Since the launch of InkTank Printers in 2011, Epson has sold close to one million printers in India.
Now, according to Epson, the new Workforce Replaceable Ink Pack Systems (RIPS) printers represent yet another breakthrough business model. One that is going to completely disrupt the world of office printing. The Epson WorkForce Pro RIPS series utilize high capacity that can hold a far higher volume of ink compared to traditional ink cartridges. The system provides the ease-of-use of a cartridge-based system, combined with the high volume printing of an ink tank system. This new series of Epson printers exploit the reliability and extreme performance of the printer's proprietary new PrecisionCore printhead.
The Workforce RIPS printers can provide enough ink to print up to 75,000 A4 pages of Black and Color. That is enough for years of uninterrupted printing in a business environment without having to change cartridges. In addition, Workforce RIPS printers offer the lowest print cost in this category of 30 Paise for B&W and 75 Paise for Colour, and low energy consumption of just 40Watts.
Epson claims this new system gives business owners and corporates the freedom to print without worrying about the cost or physical waste, but while retaining the quality, speed, versatile paper handling capability and more importantly the reliability for which Epson has become famous
Speaking on the occasion Minoru Usui said "At Epson we are focused on creating products that exceed the expectations of our customers. Our aim in India and around the world is to become a company that is truly indispensable to our customers and I believe RIPS is one way in which we will achieve that. Our unique technology offers significant benefits to office and professional customers in terms of cost, productivity and the environment. Based on our industrial grade PrecisionCore technology, I believe we have the potential to shift office printing from laser to inkjet, and this is one step in that direction. Ultimately when it comes to printing, my overall aim is simply "everything printed by Epson."
While the WF-R8591 is priced at Rs.193,999 (Desktop Model) and Rs.262,996 (Pedestal Model) respectively, the WF-R5691 is priced at Rs.98,999.