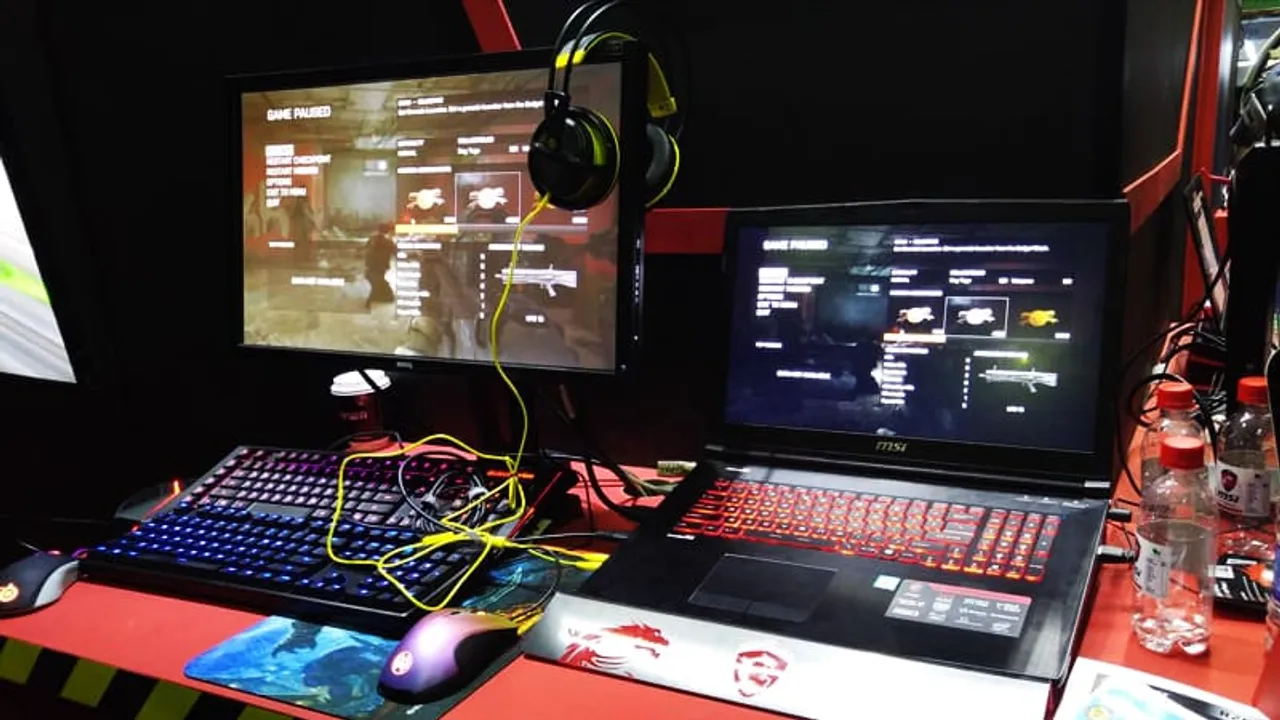 Whether you find yourself working in an office, at home, or on the go, top-notch business laptops offer a perfect blend of durability, power, security, and convenience without weighing down. These systems have become essential in the workplace, and getting the most value out of them is paramount.
Here is the compiled list of the best enterprise laptops of 2023 specially designed to meet the demands of India's burgeoning small and medium businesses (SMEs). These laptops prioritize both portability and performance, ensuring employees never have to compromise on productivity while operating in today's dynamic workspace. 
ASUS B5402F
ASUS B5 Flip (B5402F) laptop boasts an impressive array of features, making it perfect for the modern office goer. Its standout qualities include a top-notch display, a military-grade certified build for durability, and a spill-resistant backlit keyboard and touchpad.
The ASUS B5 Flip operates on Windows 11 Pro and is powered by Intel's cutting-edge 12th Gen Core available with i7 and i5 P-series high-performance processors. It is equipped with Thunderbolt 4, providing lightning-fast connectivity. The laptop also features Iris Xe graphics, supports up to 40 GB (default 8 GB + SO-DIMM slot of up to 32 GM) of speedy DDR5 RAM, and fast Wi-Fi 6, ensuring smooth and efficient performance.
This convertible laptop has a touch display and comes with a handy garaged stylus, ideal for creative tasks and note-taking. Furthermore, the spill-proof keyboard and noise-cancelling microphone enhance its practicality for everyday use. The Numberpad 2.0 boosts productivity, and the inclusion of enterprise-grade security features like a fingerprint sensor, TPM 2.0, Kensington Nano security slot, Webcam privacy shield, and more ensures your data and privacy are safeguarded.
For those looking for a compact work machine with a business-focused design, the ASUS B5 Flip is the perfect fit, ticking all the right boxes for a seamless and efficient work experience.
Microsoft Surface Laptop 5 (15-inch)
Microsoft's Surface Laptop 5 is, like its predecessor, a well-built laptop that prioritizes portability and a modern feature set. It's the fastest Surface Laptop to date, it has a fetching additional colourway and all of the features that from its predecessor - superb fit and finish, excellent keyboard and trackpad, a lovely screen and outstanding speakers.The Core i7-1255U has 10 cores and 12 threads. Intel 12th-gen 15W processors mean you get a big boost in performance without a cost to battery life.
The Surface Laptop 5 is a very good productivity laptop with a great keyboard, pretty design, and a light weight for great mobility.
DELL Latitude 7430
The Dell Latitude 7430 aimed for the travelling workers, comes with the Intel Core i5-1235U to the Intel Core i7-1270P processor, and Intel Iris Xe Graphics G7. The RAM is expandable up to 32GB. It weighs 1.33 Kg and comes equipped with a 14-inch multi-touch IPS display, which makes it easy to carry and use on the go. For connectivity, it gets a uSIM card slot, two type-C Thunderbolt 4 ports with Power Delivery and DisplayPort, a USB 3.2 Gen 1 port with Power Share, a universal audio jack, and an HDMI 2.0 port. 
DELL XPS 13
The Dell XPS 13 is a slim and lightweight powerhouse aimed for a lifestyle on the move. It comes with the Intel Core i5-1230U to the Intel Core i7-1250U processor, and Intel Iris Xe Graphics G7. The RAM is expandable up to 16GB. It weighs 1.17 Kg and comes equipped with a 13.4-inch Full HD+ anti-glare 500-Nit IPS display makes sure the visuals are well managed and crisp. For connectivity, it gets Intel Killer Wi-Fi 6E and Bluetooth 5.2 Wireless Card, 2 Thunderbolt ports, 4 (USB Type-C) with DisplayPort and Power Delivery.
Choosing the best business laptop for you or your organisation entails considering work requirements such as extended battery life, SSD quickness, port requirements and connection, security features, and keyboard kinds. With a wide range of customization choices appropriate for the requirements of any organisation, the aforementioned laptops effortlessly provide best in class productivity solutions.
LENOVO Thinkpad E14
The Lenovo ThinkPad E14 is a lightweight enterprise laptop powered by the 12th Gen Intel Core i7-1255U 10-core processor, Intel Iris Xe Graphics (integrated), 16GB LPDDR4 RAM, 512GB SSD storage, it gets up to 12.8 hours of usage with 45Whr battery, WiFi 6 (optional), and a 14-inch Full HD IPS screen with 180-degree fold for convenience.
For extended connectivity, it gets 3 USB ports – 1x USB 2.0, 1x USB 3.2 Gen 1 (Always On), and 1x Thunderbolt 4 port. You also get the convenience of an HDMI port (4K/60Hz) and a 3.5mm Headphone/microphone combo jack and weighs only 1.59 Kg.
Lenovo T14
The Lenovo T14 comes equipped with AMD Ryzen processors & AMD Radeon graphics, LPDDR5 clocked at 6400MHz, and is sustainably made and packaged with recycled content, including plastic and natural materials. It sports a 14" display with a 16:10 aspect ratio with up to 85% screen-to-body ratio. To stay connected, it features an optional WiFi 6E, Bluetooth 5.0, 1xUSB 3.2 Gen 1, 1xUSB 3.2 Gen 1, 2xUSB-C 3.2 Gen 2, HDMI, Ethernet port, and a 3.5mm audio jack.
HP Elitebook 840
11th Generation Intel® Core™ i5 processor with Intel® Iris® Xᵉ Graphics, 16 GB DDR4-3200 MHz RAM, and Windows 11 Pro. It sports a 14" FHD (1920 x 1080) anti-glare IPS screen and weighs just 1.32 kg making it extremely portable and lightweight. For connectivity it gets 2 Thunderbolt 4 ports with USB4 Type-C; 2 SuperSpeed USB Type-A 5Gbps signaling, 3.5 mm audio jack; and 1 HDMI 2.0b port.