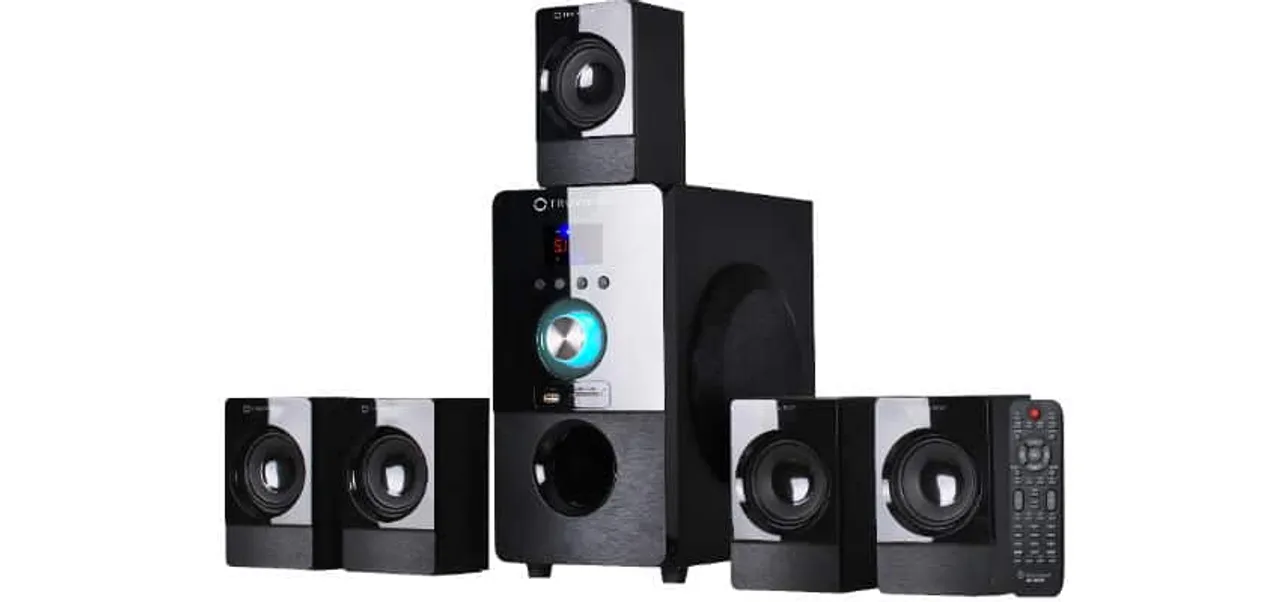 Truvison has launched its newest '5.1 BT5075 Speakers', the perfect confluence of power and good looks, driven towards high performance to create an immersive audio experience for your favorite Music, Movies and Videos.
With the looks to match your groove, the 5.1 speaker, is designed to enhance your décor. Its unique LED Display indicates volume and settings control along with details of the track that is being played, centered amidst the glossy black finish of the long and slender speakers that exudes pure elegance.
Experience the surround sound of multiplexes with 5.1 Dolby Digital and DTS encoding technology that offers detailed surround sound effect, making every little sound loud and clear. Driven by 13000 Watts P.M.P.O and 95W RMS, the peak power brings the explosive cinematic sound quality to your home, cranking up the sound with powerfully clear, crisp and balanced acoustics. The Speaker delivers rich bass with minimal distortion throughout your room, never letting users miss a beat.
Connectivity options include, Bluetooth that lets you enjoy your favorite music wire-free. The speakers also support USB and SD or MMC cards, so users can simply plug-in and play music from any media device. The speaker also supports MP3/WMA formats.
Enjoy uninterrupted digital FM music with memory storage of up to 50 channels, with powerful 5.1 surround sound. Its full function remote brings added comfort to the Music experience!