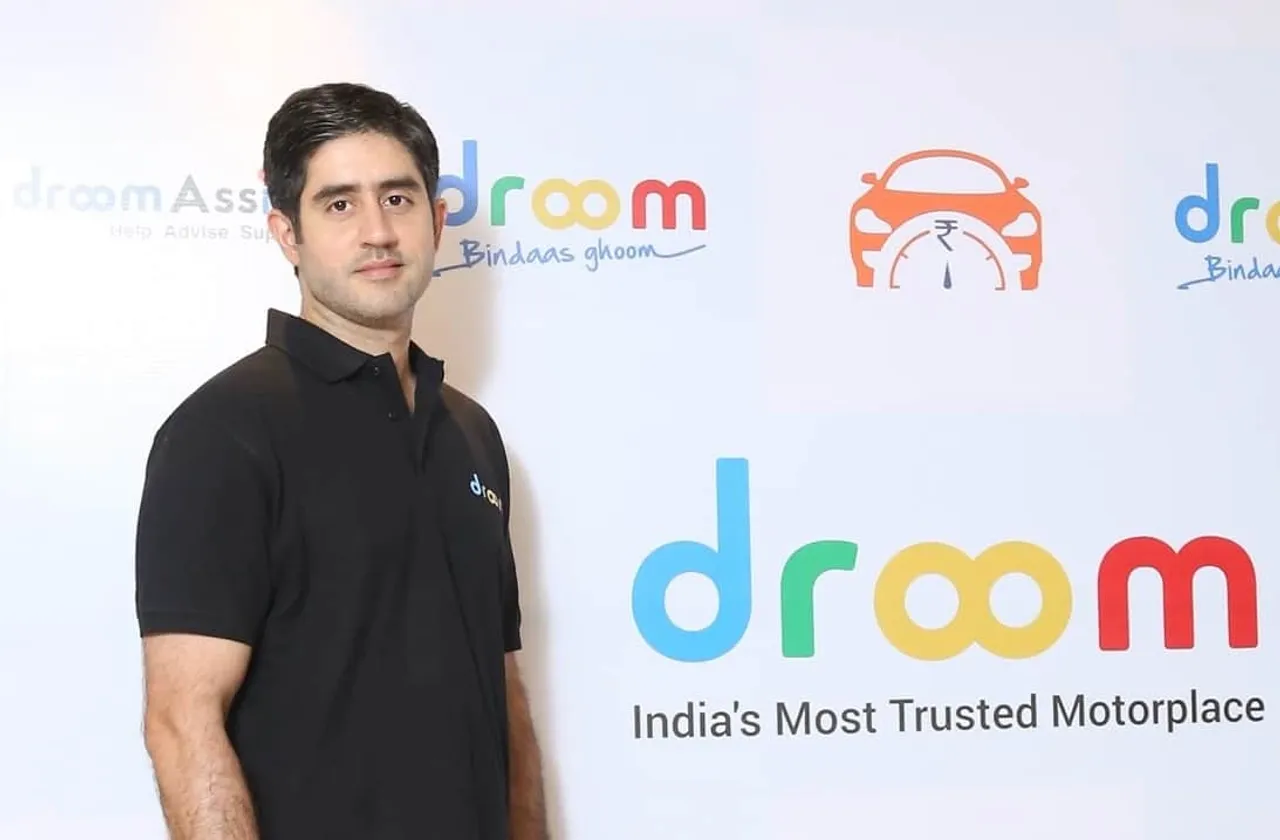 Droom, India's  online automobile transactional platform, has announced the expansion of its services into 200 cities. The latest milestone, achieved in barely 19 months since its operational launch, was driven largely by the greater adoption of Droom's tech-driven platform which makes by buying and selling vehicles more transparent and convenient for users across the country.
Speaking on the announcement, Rishab Malik, Co-Founder & VP, Business Development, Droom commented, "I believe there is a massive opportunity for technological innovation in the Indian automobile space, as can be seen by the growth and the user traction witnessed by Droom since its launch. Through our unique, tech-centric approach, we have been addressing major market gaps and making the automobile buying and selling experience smoother and more convenient. This has allowed us to build on our consumer-centric brand proposition and establish Droom as the preferred destination for buying and selling pre-owned as well as new cars in India."
"Our dedicated focus on technology has made it possible for us to coordinate all of our operations from our headquarters. We are currently the only player in the e-commerce industry in hyperlocal market to have achieved such scale without having to deploy people in any other city. Having expanded our service into 200 cities, we now look forward to extend the benefits of our disruptive services to more markets and consumers across the country," adds Rishab .
In addition to establishing itself as the preferred online portal for buying and selling vehicles in major geographies, Droom's digital-first marketplace approach has also received great response from users in emerging markets from Tier 1 to tier 3 cities. This has allowed the brand to rapidly expand its services in multiple cities through its extensive dealer network without having to establish a physical presence. Droom has successfully received orders from Ludhiana, Ahmedabad, Roorkee, Jaipur, Bhatinda, Thane, Chandigarh, Meerut, Nasik, Agra, Udaipur, Karnal to name a few.
Having launched its operations in January 2015, the exponential growth and scale since witnessed by Droom has firmly established it as a leading player in the Indian online automobile industry. Droom currently has more than 78K+ B2C dealers selling 25K+ products to users through its platform. With 121K+ vehicle listings and GMV worth more than INR 6,555 crore already listed, Droom will be looking to build on its success by expanding into more geographies and markets, both India and abroad.