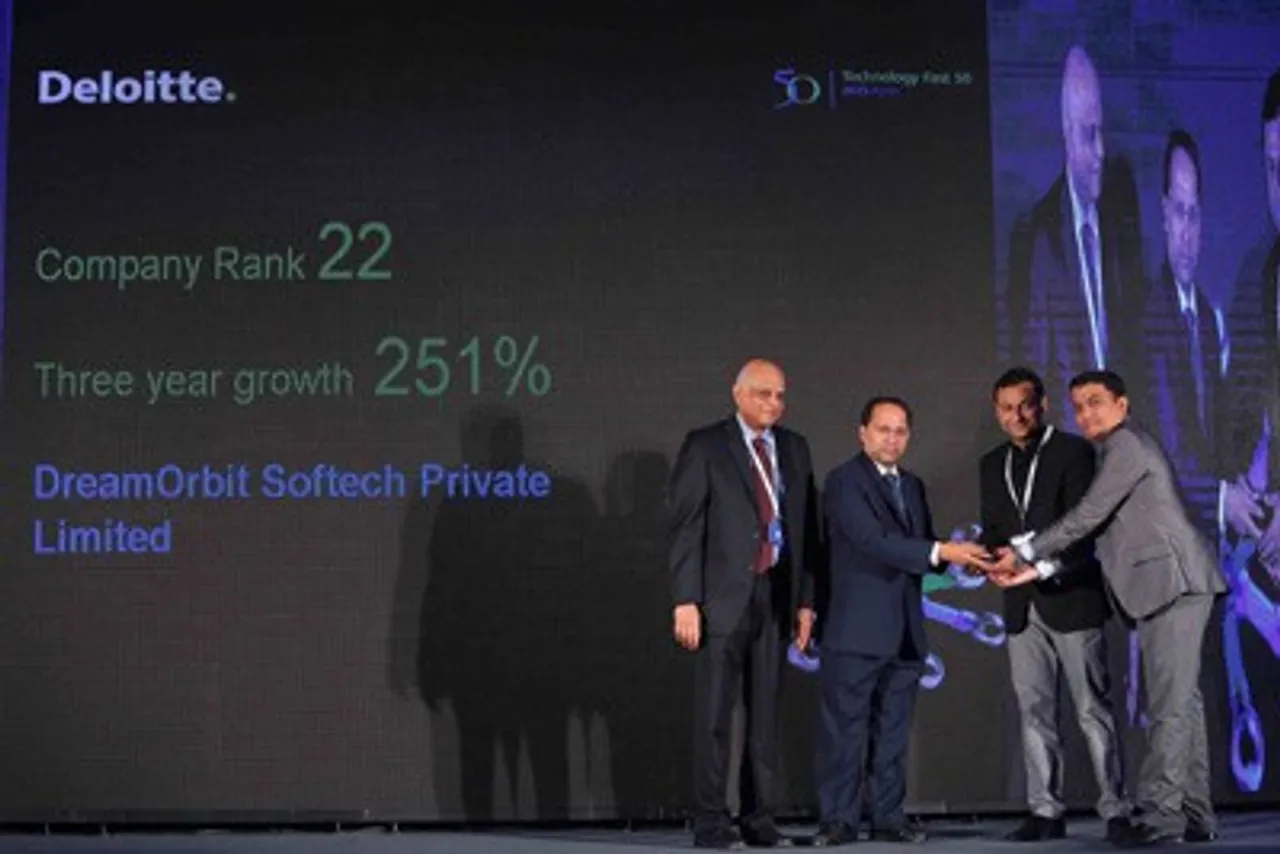 DreamOrbit, an innovation driven software product engineering company, has won the prestigious Deloitte Technology Fast50 India Award.  Company providing cutting-edge technology consulting and solutions to the largely unorganized transportation sector. The award ranks the 50 fastest growing technology companies in India, based on percentage revenue growth over three years.
In a significant jump from last year's ranking, DreamOrbit secured 22nd rank on the list owing to its 251 percent growth during last 3 years. The company ranked 37th in 2014 on the list. Sanchit Jain, CEO, DreamOrbit, credits the exceptional team focusing solely on solving customer problems with the company's revenue growth. "Our keen focus on cutting edge technology applied to real world problems has helped nurture our growth. I sincerely thank our customers who have believed in us, and our entire team that has worked passionately over the years."
"Being a winner in the Deloitte Technology Fast50 program is commendable in today's highly competitive technology industry," said Rajiv Sundar, Senior Director, Deloitte Touche Tohmatsu India LLP (DTTILLP), and Program Director Tech Fast50 India 2015. "We congratulate DreamOrbit on being one of the 50 fastest growing technology companies in the country."