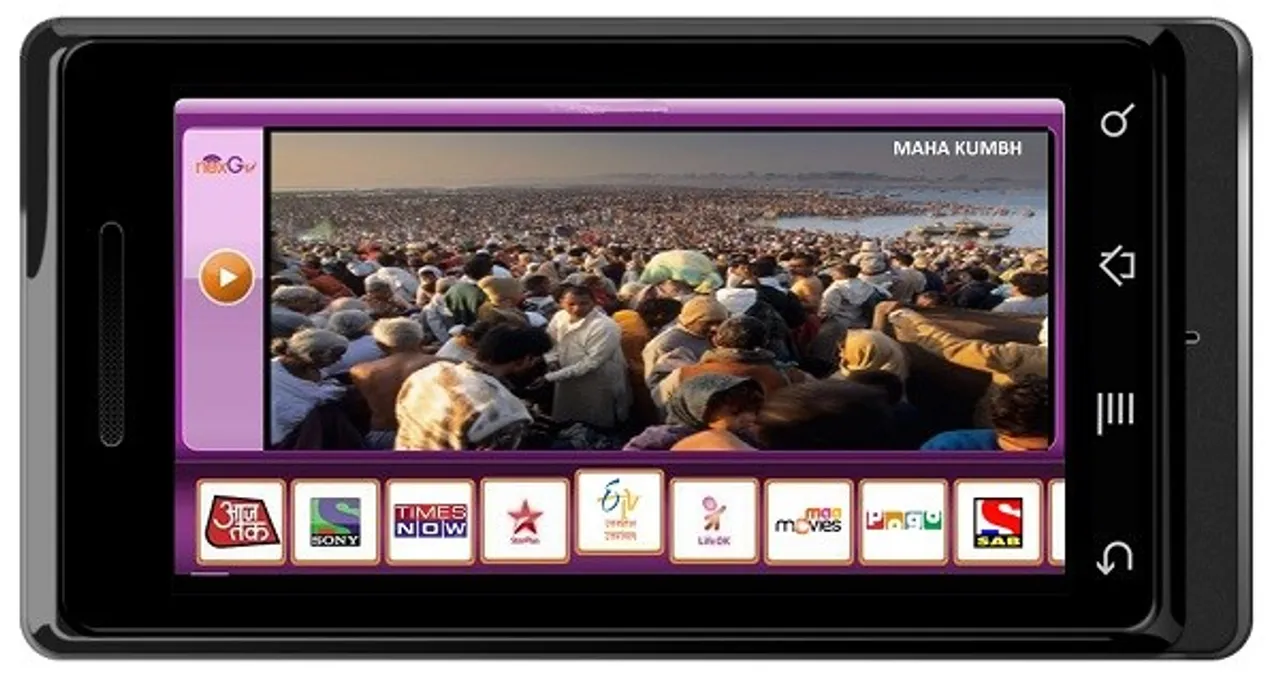 After creating a huge impact in the category of B2C entertainment platforms and the B2B space with telecom and DTH operators, DigiViVe is now betting big on bringing the MSOs/ISPs & Content Creators to the OTT space, which by far was the game of big media houses/production houses. It recently assisted DEN Networks in becoming India's 1st MSO to launch an OTT app, DEN TV+, the OTT expert, Digivive has already emerged as a pioneer in this avenue.
The creator of some of the most prominent OTT apps in the country, DigiVive has always been ahead of the curve; offering unlimited and compelling entertainment across multiple devices.The online entertainment industry identifies it as the architect of the multi-award winning application nexGTV, running successfully for the past 7 years.
DEN TV+ app
The new DEN TV+ app has been created in association with the country's leading cable distribution firm DEN Networks Ltd. as part ofDigiVive's endeavour to disrupt the MSO and ISP market. DigiVive has extended its robust platform, state-of-the-art network operating the center, mature & futuristic product, In-house infra & OTT team, cost-effective solution and 7+ years of OTT learning in the Indian market to build DEN's mobile app for existing users, giving them direct access to 130 live channels, 680  movies and 10,000 + hours of VOD content.
DEN is India's leading cable TV distribution company that pioneers in offering cutting-edge digital cable services. It reaches out to an estimated 13 million households in over 450+ cities across 13 key states in India and is present in Delhi, Uttar Pradesh, Karnataka, Maharashtra, Gujarat, Rajasthan, Haryana, Kerala, West Bengal, Jharkhand, Bihar, Madhya Pradesh and Uttarakhand.
Witnessing the Indian entertainment market turning ripe for OTT consumption, the company has joined hands withDigiVive for its robust& Scalable OTT platform, which runs on in-house tech infrastructure consisting of complete compression head end, downlinking setup (with dish farm), Data centre, CDN and a highly competent engineering team.
Digivive provided fastest possible time to market (in less than a month) supplemented a mature product having futuristic Industry First, features. The idea is to facilitate seamless'TV everywhere' experience to DEN'S viewers.
Speaking on the association, DushyantKohli -Head Growth, nexGTv, said, "India's entertainment industry is undergoing a revolutionary makeover as consumers and their viewing preferences mature day by day. They are now keener than ever to consume content on OTT platforms while on-the-go. Considering the changing viewing trends, multiple production houses are identifying the potential of OTT apps and how it is going to be the way forward in terms of content consumption. Although there are multiple players already operating in this space simply trying to bundle up their offerings with other platforms, the future lies in every entertainment provider including the MSOs and ISPs venturing in this space with their own white-labelled apps for their users and it is DigiVive that will make it possible. By powering DEN TV+, we are not just enabling its users to watch content on the move, but also helping the network is adding to its valuation."
Like DEN Networks, there are many MSOs and ISPs in the country that are willing to recognize the potential in the OTT space and are changing their business models to welcome new growth opportunities and revenue options.
With this move, DigiVive has already enabled DEN Networks to evolve its offering and is in talks with yet another prominent ISP in Southern India that is planning to launch its OTT platform soon and enhance its relevance in this fast-changing content consumption landscape of the country.