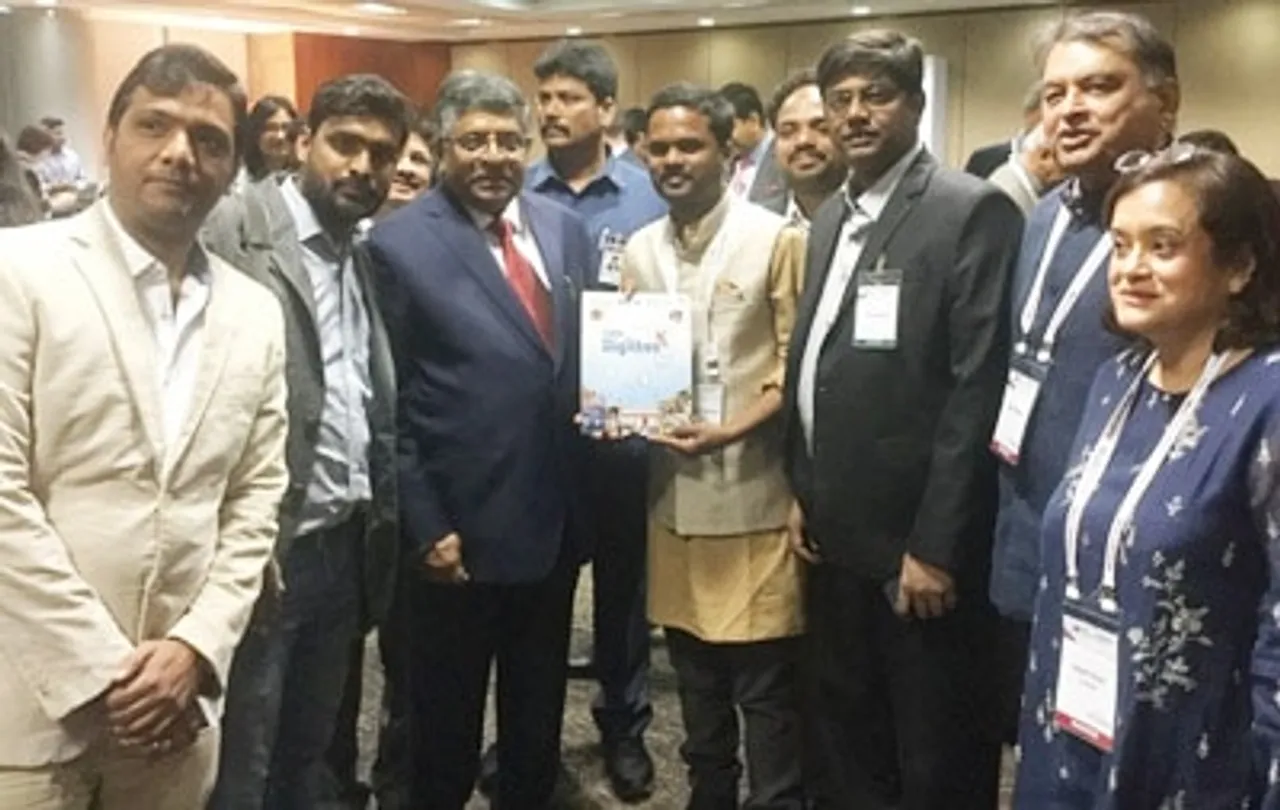 Members of Telangana Information Technology Association (TITA) introduced Digithon in the World IT Congress and interacted with union minister for IT Ravi Shankar Prasad on Monday at Hyderabad International Convention Centre (HICC).
TITA president Sundeep Kumar Makthala along with his team met the minister and briefed him about the initiatives of Digithon.
The minister appreciated the efforts of the group and complimented that Telangana was ahead in digital transactions among all the states. He said that he was surprised with the number of people adopting digital tools for their routine transactions. Ravishankar specially appreciated 100K Digithon success.
Sundeep Kumar Makthala said that TITA and Digithon will strive to keep the state ahead in digital literacy and keep relevant with the central government initiative of Digital India.
TITA Vice President Ranapratap Bojjam, General Secretary Ashwinchandra Vallaboju, Organising Secretary Madipoju Praveen, Radesh Gurrala were part of the delegation.