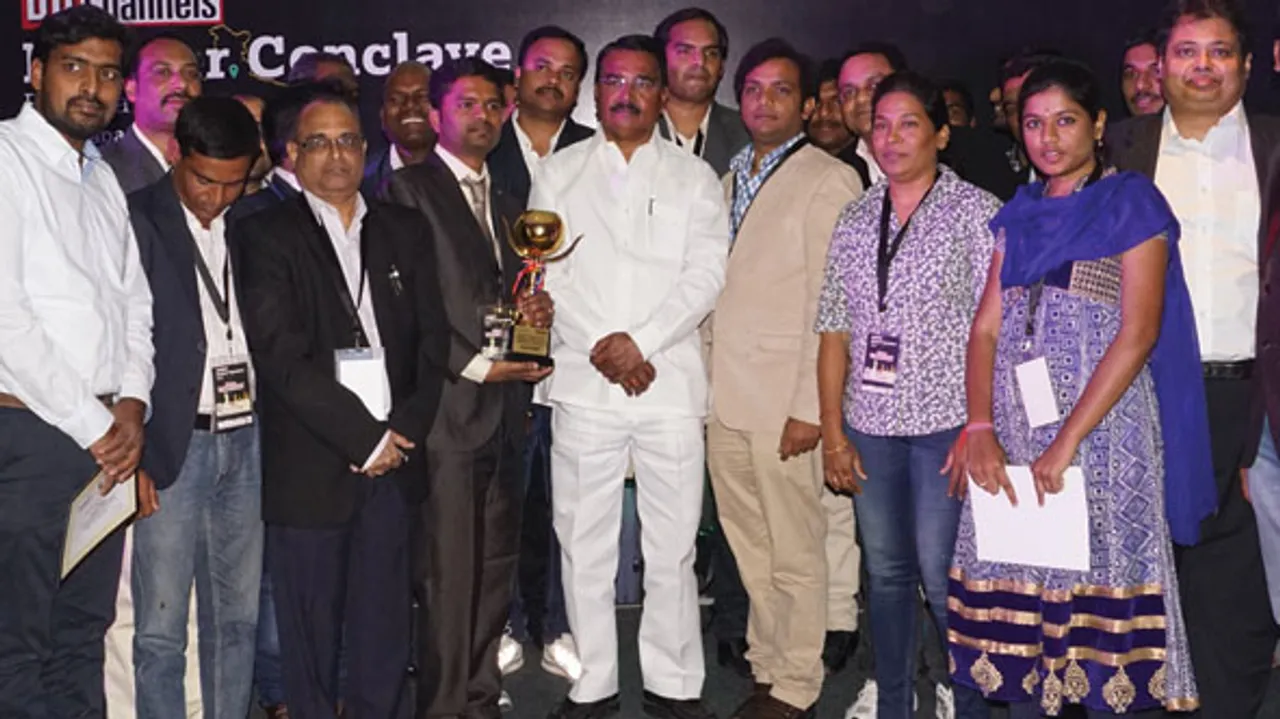 The Telangana Information Technology Association (TITA) bagged the prestigious 'DQ Channels Digital Literacy Award 2016' instituted by Cybermedia India for Digithon Digital Village Initiative. Cybermedia (DataQuest, PC Quest, DQ Week, DQ Channels) Chairman Pradeep Gupta announced the award and Cybermedia group editor  Rajneesh De handed over the award to TITA Global President Sundeep Kumar Makthala in presence of Telangana Planning Commission Vice Chairman Singireddy Niranjan Reddy in Hyderabad.
It all started on 17th December 2015, with TITA taking up a unique initiative to adopt a village under the digital literacy program designed as per National Digital Literacy Mission (NDLM). This initiative in Telangana spearheaded by TITA made Basar village in Adilabad district, as first 100% digital literate village in Telangana. This event has made Basar village, an entry into the history books as a first digital village in Telangana. Following the suite, TITA has adopted Narsingapur, Ghatuppal, Ipparthy, Gujja, Dondapadu, Redlakunta, and Pocharam as its next venue to make digital villages and completed the digital village program successfully. These historic events brought highest accolades to Telangana Information Technology Association (TITA) from union minister of Communications and Information Technology of India Ravi Shankar Prasad.  He tweeted appreciating TITA on the 'Digithon Digital Village' initiative as a unique in India. Digithon team also received the Telangana state government award for 2015-16 for digital literacy programs.
Singireddy Niranjan Reddy appreciating TITA efforts on Digital Literacy, requested TITA to adopt a village in his Constituency for which he promised complete support.
"Apart from Digital Literacy, Digithon is also imparting Digital Financial Literacy to citizens and merchants in rural area under the banner of 'Cashless Digithon'. Team TITA is geared up for 2017 to adopt more villages in Telangana and other states in India to make 100% Digital Literate Villages. We thank Cybermedia team for bestowing Digital Literacy Award to Digithon" said TITA Founder & President Sundeep Kumar Makthala.
TITA Vice President Ranapratap Bojjam, Advisor LK Sangameshwar Rao, Srilatha Chinthala, Amala, Srinivas Goud, Marayala Nagaraju, Podishetti Ramesh, Gnanakar, Yadagiri, Ravindar Ryada, Kiran Jetty, Praveen Ghanwar, Sumit, Madipoju Praveen, Vijay Sriramula and other participated in the event.