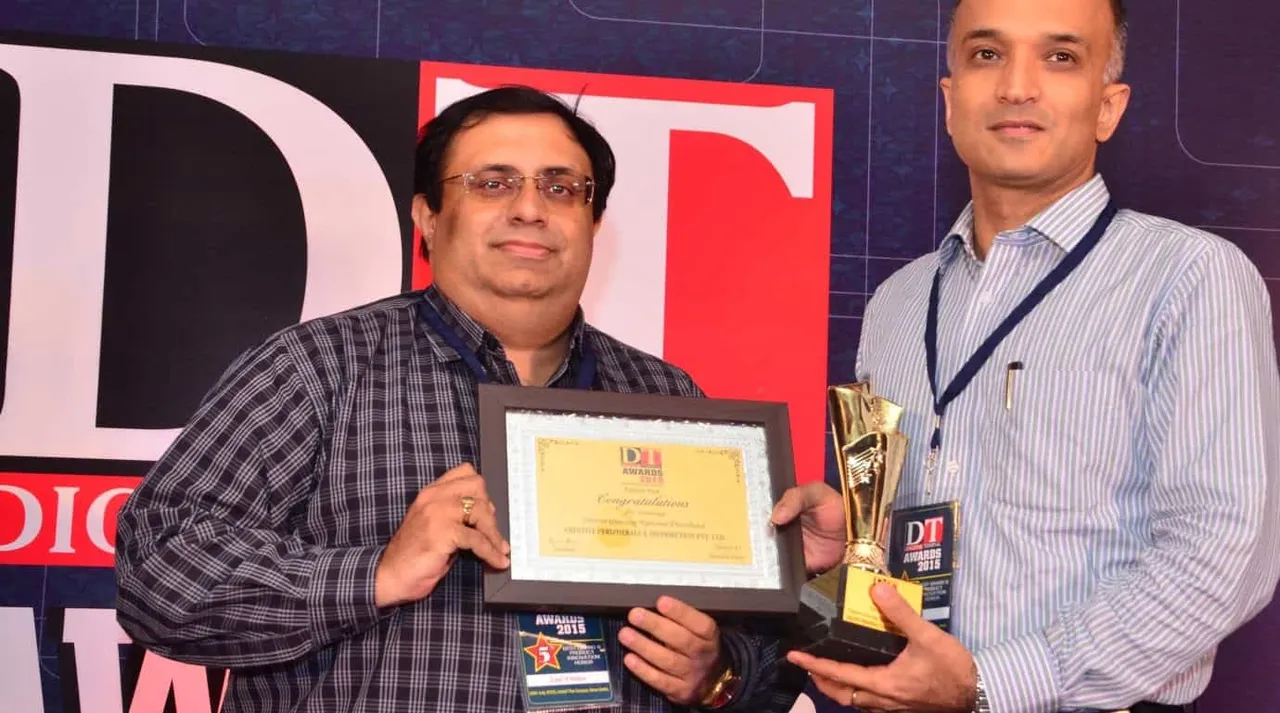 Creative Peripherals,  has been awarded as the 'Fastest Growing National Distributor'in India on the night of DT Awards 2015.Creative is known for its strong relations with channel partners across the nation and had a great year with more than 25 brands under their fold and having a healthy Y-o-Y growth. They deal with selective brands that focuses on good customer relations, which in return helps partners to earn credibility in the market.
Ketan C Patel, CEO, Creative Peripherals said, "We have had a great year and the team has lived up to the expectations. We have set specific goals in the beginning of the year and share the same goals to make us a great crew. Our strong relation with partners has shown in the form of votes. We grew from learning of each other. On being awarded the 'Fastest Growing National Distributor' is a pat on our back. Thank you TeamDT!"
This year DT witnessed more than 23,000 votes through their online, offline and social media portals. This was byfar the most participative voting in the history of this event. The voting process include distributors, vendors, SIs and VARs. More than 80% of the votes are given by resellers. Winning such an accolade is a fine honor for the entire team of Creative Peripherals.