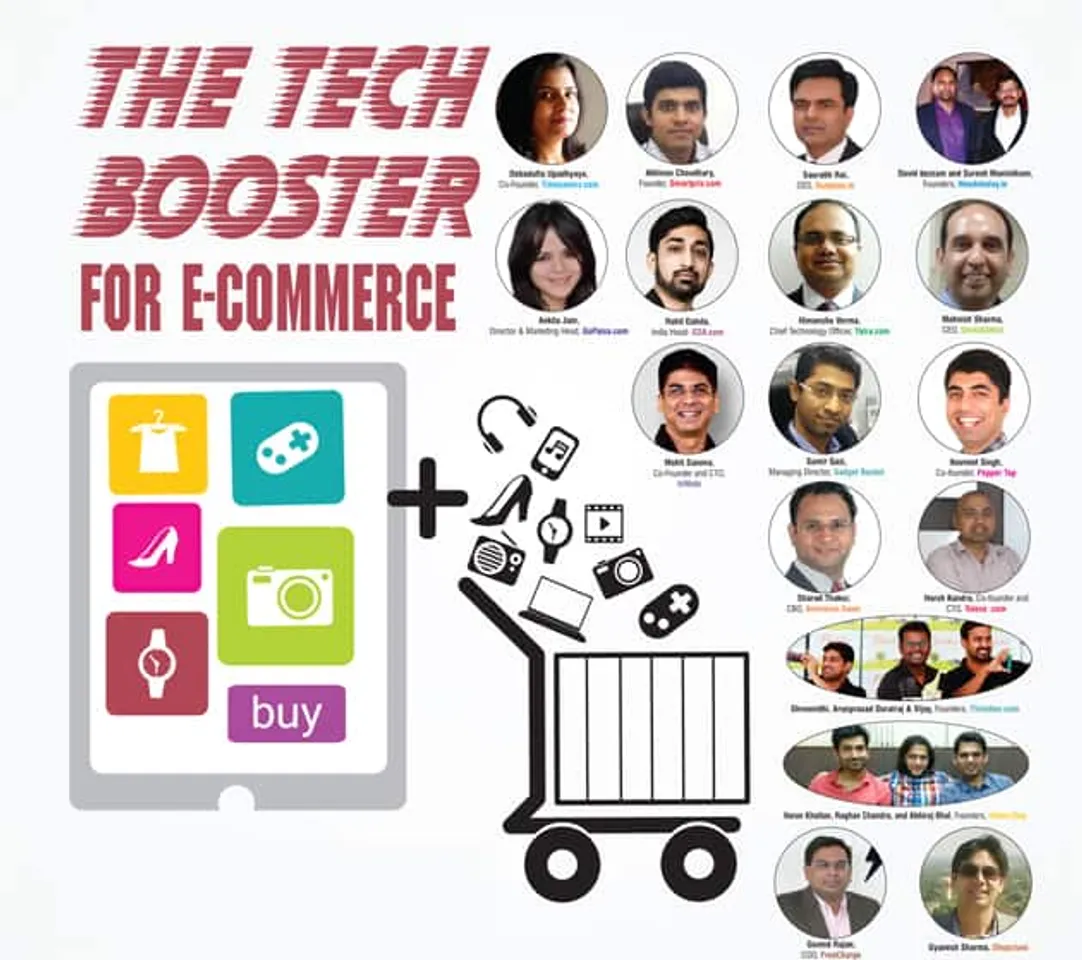 E-Commerce in India is fast evolving and is expected to mature further in the ensuring years
Electronic commerce or E-commerce is such a popular word in this era of digitization that it's really hard to neglect its presence. People moving towards the new ear; the digital era has adopted E-commerce as a medium to buy products, services in a more comfortable manner.
In years so far E-commerce has endowed its customers with variety of comfort on board with enormous options to look for in a vast brand band.
Electronic commerce draws on technologies such as mobile commerce, electronic funds transfer, supply chain management, Internet marketing, online transaction processing, electronic data interchange (EDI), inventory management systems, and automated data collection systems. Modern electronic commerce typically uses the World Wide Web for at least one part of the transaction's life cycle, although it may also use other technologies such as e-mail.
E-commerce businesses includes online shopping i.e. web sites for retail sales direct to consumers, Providing or participating in online marketplaces, which process third-party business-to-consumer or consumer-to-consumer sales, Business-to-business buying and selling, Gathering and using demographic data through web contacts and social media, Business-to-business electronic data interchange, Marketing to prospective and established customers by e-mail or fax.
Individual or business involved in e-commerce whether buyers or sellers rely on Internet-based technology in order to accomplish their transactions. E-commerce is recognized for its ability to allow business to communicate and to form transaction anytime and anyplace. Whether an individual is in the US or overseas, business can be conducted through the internet. The power of e-commerce allows geophysical barriers to disappear, making all consumers and businesses on earth potential customers and suppliers. Thus, switching barriers and switching costs my shift. eBay is a good example of e-commerce business individuals and businesses are able to post their items and sell them around the Globe.
Economists have theorized that e-commerce ought to lead to intensified price competition, as it increases consumers' ability to gather information about products and prices. Research economists have found that the growth of online shopping has also affected industry structure in two areas that have seen significant growth in e-commerce, bookshops and travel agencies. Generally, larger firms are able to use economies of scale and offer lower prices. The lone exception to this pattern has been the very smallest category of bookseller, shops with between one and four employees, which appear to have withstood the trend. Depending on the category, e-commerce may shift the switching costs—procedural, relational, and financial—experienced by customers.
In e-commerce activities, supply chain and logistics are two most crucial factors need to be considered.
Typically, cross-border logistics need about few weeks time round. Based on this low efficiency of the supply chain service, customer satisfaction will be greatly reduced. Some researcher stated that combining e-commerce competence and IT setup could well enhance company's overall business worth. Other researcher stated that e-commerce need to consider the establishment of warehouse centers in foreign countries, to create high efficiency of the logistics system, not only improve customers' satisfaction, but also can improve customers' loyalty.
The e-commerce has changed the relative importance of time, but as the pillars of indicator of the country's economic state that the importance of time should not be ignored. The e-commerce offers the consumer or enterprise various information they need, making information into total transparency.
The spread of e-commerce has lead to the rise of several niche players who largely specialize their products around a specific theme. As many as 1,06,086 websites are registered daily and more than 25% are for niche businesses.
Online apparel is one of the more popular verticals, which along with Computers and consumer electronics make up 42% of the total retail e-commerce sales.
Yatra.com : Bite of the Wanderlust Bug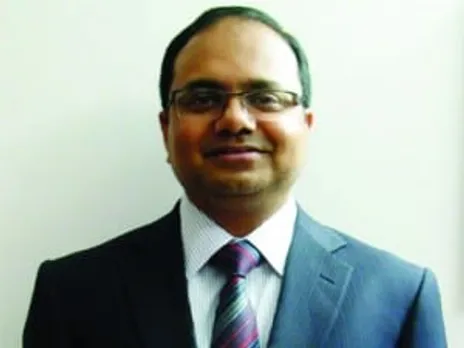 Himanshu Verma, Chief Technology Officer, Yatra
Launched in August 2006, Yatra.com is an online travel aggregator which provides complete travel related services to its customers which includes flights, hotels, bus, train and cruise booking for individuals as well as corporate customers. Customers can access Yatra.com through multiple ways: through user-friendly website, mobile optimized WAP site and mobile applications, 24x7 multi-lingual call centres, a countrywide network of Holiday Lounges and Yatra Travel Express stores.
Yatra has 200 people strong technology team that builds and supports all the products which are sold on the medium, team essentially owns the responsibility of building the mobile app, website, building all the internal tools, and the technologies which are required in the business.
Looking at the technological prospects all the systems are deployed in the private cloud which is hosted in a data centre managed by Net-Magic software; there are 100 servers on which the technologies are deployed. Net Magic is the data centre provider that Yatra use today which is a large SIs or service providers as they provide with physical storage and networking.
Yatra develop most of the software's internally accept for the few non-core projects that have been outsourced from the vendors for example there is a company name Appnomic which takes care of all the system monitoring and alerting using their tool-sets.
Yatra has written their own app on Ios and window mobiles, they even handle the entire backhand for mobile by themselves which is further hosted in their data centers. There are some third party services which Yatra have integrated on to the mobile for example they use crash and analytics; for crash reporting, for segmented notifications from the app they use software called Emoengage, for making easy payment on android phones they use Just pay.
According to Himanshu Verma, Chief Technology Officer, Yatra, "There are various experimental projects that are on, which we don't know will be successful or not but we are continuing to try newer things for the customers".
Cloud technology, which has become a highly demanded service or utility due to the advantages it has of high computing power, cheap cost of services, high performance, scalability, accessibility as well as availability. Yatra has proudly positioned cloud in their business.
Speaking on the cloud technology on behalf of Yatra, Himanshu added, "We have been on Private cloud from quite some time and now we have been looking on the public cloud especially on the Amazon, AWS and building certain services on that to provide much easier way to expand and collapse our hardware footprints. We are building a data-ware house on AWS native way to store data and analytics engine on AWS. Other technology on cloud that we are using today to extract data from our sources data system is cattle."
Looking after the growth prospectus one dimension to it is all the software which where outdated is on the process of re-writing to make them more nimble. Some older technology systems like .net & php are been rewritten on java for consistency in the system.
Secondly on the mobile front Yatra is building newer mobile apps for capturing the print user segment and solving different problems.
Recently Yatra has acquired two technologies; have deployed customer 360 as the CRM in the call centre and Microsoft dynamics NAV for the finance team.
Yatra is hoping best to position service oriented architecture in areas where they are not service oriented for example whatever Yatra sells or owns should be available as an API internally which can be consumed by the site or mobile app with that focus they are re-writing some of the services.
Newer applications to add in the cloud are one of the to-do things Yatra is looking forward to.
PepperTap.com : The Friendly Neighborhood Kiranawala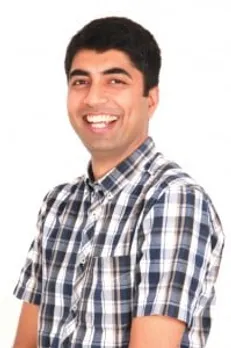 Navneet Singh, CEO & Co-founder, PepperTap
PepperTap is an online grocery shopping platform. With their tremendous efforts they are replacing customer's visits to the super market with a few taps on phone. They started their operations in November 2014 serving a limited area in Gurgaon. Focused on accurate and on time deliveries, they are now available throughout the city. Simplicity and effectiveness are the key drivers of the product line and service they are offering. They believe in buying groceries online should not be just for early adopters and they strive to make their service more accessible to their customers.
They sell groceries through a hyper-local modal. Each city they operate is divided into zones and in each zone they partner with a store. When a customer logs on to PepperTap, the team figure out what part of the city the customer is in and show him/her a list of items available in the vicinity. This means that the assortment of products that's available is different for different people. In fact, even for people residing in the same city, those living in the more affluent parts see a selection that offers a more extensive variety of "gourmet products" as compared to "value products".
In terms of a team, they are a small bunch with a total of 30 people including the engineering and product departments.
All the back-end systems are run on AWS. Even though most of the customers place orders through the Android and iOS apps, a small fraction still continues to use the website. But going forward, Pepper Tap is only investing in their mobile apps.
In terms of hardware, most teams use Lenovo laptops while the engineering team uses Macbooks. While historically the team use to order everything online, but the business seems to be mature enough to start using vendors for procurement. Having said that,they value time and aim to get things done fast rather than just focussing on the price.
AWS has been instrumental in being able to scale hardware quickly. Using an open source has allowed the business to leverage some of the best practices for free while also seeking support from the active developer communities in various projects. The company ensure that they give back to the open source community through our contributions.
Adding to this Navneet Singh, Co-founder, Pepper Tap said, " we will be showcasing some of these contributions by developers on our own technology blog."
Payments technology (wallets and payment gateways), customer care software, marketing automation tools are some of the other key technologies that have contributed to our widespread expansion across the country.
Pepper Tap, start-up showcase pride in being responsive to the needs of the market. They are very perceptive towards customer response and are glad that the concept offering is being appreciated. They are more focussed on a 3-6 month time frame in terms of a roadmap while everything further seems to be still fuzzy.
In the next few quarters, company actively wants to improve the customer experience. For this they have derived four ways; First, by improving product discovery – they want to make it easier and faster for customers to find the right products. Second, wish to become the go-to platform for brands to launch new products. This will allow customers to call dibs on products even before they hit the shop shelves. Third, they want to make the shopping experience easier as currently they are working on the checkout and payment flows and want to decrease the number of clicks that a user needs to place an order. Finally, they are making it even easier for the customers to reach them. While conventionally the customers could reach the care team through phone and email, they are looking forward to the process of enabling a live chat feature that will allow customers to interact swiftly through the app itself.
They have also made the FAQs a lot more comprehensive – customers often vouch for this.
Overall the key metric they want to drive over the near term is the NPS (net promoter score) of their customers. The leadership team is collectively behind this goal while the technology team is dedicatedly working on a roadmap that improves NPS.
Surpluss.in: The cyberage raddiwala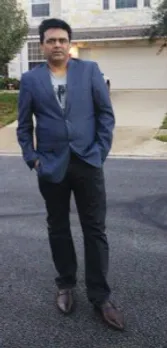 Saurabh Rai, CEO, Surpluss.in
Surpluss.in is e-retailer of overstock, end of life, refurbished, and fresh branded product deals. They have a in-house team of talented developers and maintenance engineers for web, mobility, digital and analytics and are also expending the technology team to provide better services to their customer.
Surpluss.in use Amazon Web Services for cloud based services and use In-house developed software to cater to various services like warehouse management, order management and customer delight. They also use many open-source technologies like Zend , Play , Cordova, Angular and node for developing fast and secure applications to provide unmatched customer service. Wherever required they go for staff augmentation from partners with desired technical skills. Surpluss contribute back to open-source community and are active on various technology forums to learn and share the leanings.
Mobile is the focus area and mobile first is the strategy forward. They have recently launched 'Cordova' based mobile applications and will be launching native apps for Android, iOS and Windows Mobile soon. The mobile applications are backed by robust API based back-end to handle micro-level services.
On answering about the tangible return on investment (ROI) Saurabh Rai, CEO, Surpluss.in said, "Surpluss is aiming for real ROI driven business where IT is part of the value chain. All the investments are driven keeping in mind the value outcome. In IT instant gratification is not possible hence they keep a long term view. We clearly track the impact of investments that we are making. For instance we decided to go for ERP clearly articulating the business case and operational efficiency converted in terms of real money."
He further added that technology has enabled them to personalize their customers shopping experience and provide ease in transacting online. It has also helped them to manage various business processes like supply chain, finance and other operations efficiently. It gives them analytical insights to drive the sales and buying efforts. Their B2B buyers get the same experience as B2C when they use their retail site bizpluss.in.
Cloud technology is been extensively used for various services like hosting, media storage, Database systems, code deployment, versioning and task management. This has helped the business to provide high performance and scalability with high reliability in the system. According to the venture the cloud based architecture becoming more accessible and secure they stand committed to leverage more of the same.
In next 12-18 months for technology deployment, their major focus is on mobile first technologies and API based applications to develop highly scalable and robust system. Saurabh Rai added, "We are also in the process of implementation of our ERP system which will be fully connected with our web and mobile applications. A big focus will be towards developing a personalized recommendation engine for all important parts of our value chain."
Shopclues: targeting upcountry markets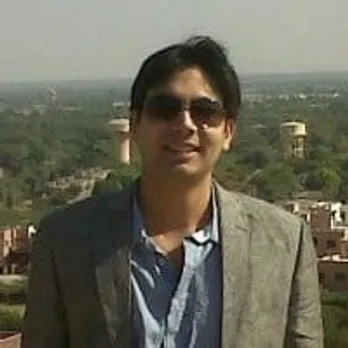 Gyanesh Sharma, Shopclues
ShopClues.com is an online marketplace, based in Gurgaon, India. The company was founded in California's Silicon Valley in 2011. It has over 12,000 registered merchants retail +2,00,000 products on the platform to over 42 million visitors every year across 9500 locations in the country.
ShopClues joined Indian e-commerce in 2011. The company employs about 700 people across different locations. Shopclues.com is a horizontal market place that means we sell everything, specifically targeting tier 2 and tier 3 markets.
"Technology development in Indian startups generally there is a trend that most of the software is open- sources or built in-house so the core application framework is open-sourced technology, LAMP i.e. "Linux, Apache, MySQL, and PHP same time we do use several third party sources one is adobe omniture, we use omniture to track online behavior of users; the marketing team deals with adobe omniture. For search on our platform we use third party named Zatata, similarly for image search we are using wildfox which is giving us excellent result. We are even exploring aerospike," added Gyanesh Sharma from Shopclues.
Gyanesh further added, "Our total technology team at this point of time is 150 members we expect to grow by 250 members by next year. Hardware infrastructure includes 250 odd servers; with 250 servers we managed traffic of more than 5 Million visitors in pre-Diwali sale and about two hundred thousand order."
For shopclues mobile application is very important 70% of the order comes from mobile by the same time they believe mobile-site is also important so they focus on both of them. There idea is to make the mobile application Better-faster and lighter.
Speaking on the Road map Gyanesh shared about their thought of increasing the technology team to empower the team and strengthen the company, they will be developing the various new functions in-house as they believe they are going heavy on data and analytics and driving actionable insights from it so that will be the second focus area, and rest is the performance area to make other applications better and faster.
Flintobox.com : Catching 'em Young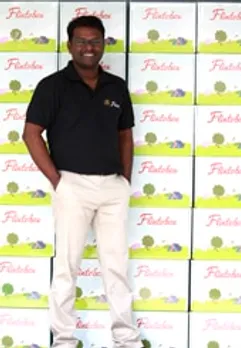 Arunprasad Durairaj, Co-Founder, Flintobox.com
Flintobox is a one-stop destination for Early Child Development. It is an India-based company that produces educational activity boxes for children. Based on a theme, the company makes resources for Early Child Development on a monthly basis. The company follows a subscription operational model and delivers the boxes straight to a child's doorstep. They create proprietary, age-appropriate and fun-learning content to engage kids at home - content being both physical and digital.
Talking on the projection of technology Arunprasad Durairaj, Co-founder, Flintobox.com said that technology has empowered Flintobox in the coming years, from the moment an order is placed till the time the subscription ends, technology serves as the backbone for their operation. They use their Android App - 'Flintobox' to distribute digital content and engage their users
There are two technology resources in their team with a combined experience of 30 years. The primary tech vendor for Flintobox is Amazon web services.
They create digital apps keeping in mind the ability to engage kids extensively, as the combination of both visuals and sounds is very important for them. Company uses different libraries related to managing sounds and visuals in the app.
Technology deployment is a part of the core business. With respect to other benefits, it's the primary medium of engaging and communicating with the intended audience.
Flintobox will be exploring different methodologies in imparting fun skill-development through apps and general digital strategies. Right now they are only on Android and going forward we will have iOS and tablet specific offerings added Arunprasad.
Urban-Clap : Digital Jeeves for You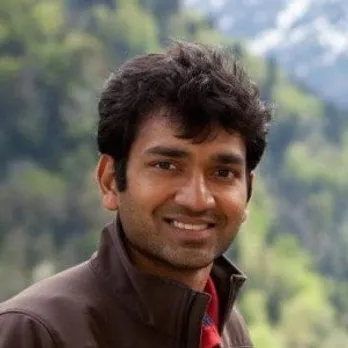 Varun khaitan, Co- Founder, UrbanClap.com
UrbanClap is a marketplace, where users can buy and sell services. Technology is at the heart of everything we do. The technology team is 25 strong and we are hiring aggressively. UrbanClap is a local services marketplace in India. Its services are currently present in Delhi NCR, Mumbai, Bangalore, Chennai, Pune and Hyderabad.
UrbanClap.com is an online platform that helps you find the right service professionals for activities important to you. Whether you are looking to decorate your home, get candid pictures on your wedding day, plan your kid's birthday party or get healthier, UrbanClap is the ultimate destination for all service needs. UrbanClap uses technology and smart processes to structure the highly unorganized services market in India. It aspires to make hiring a service professional as easy and straightforward as buying a product from a top e-commerce marketplace.
Founded by IIT and UC Berkley grads in 2014, the company was incepted with the passion of solving large problems in India. The idea was to help consumers find the best services easily and provide the large base of individuals/small businesses with a platform to manage and grow their business. For all professionals, it is the ultimate portal to run their business, manage their reputation and become a powerful blackhole network.
Based on a few simple, intuitive questions and without any phone calls, customers get ready access to a list of service providers who are just ideal to meet their specific requirements. The professionals then offer proposals that include detailed quotes, work portfolios.
Batchmates from IIT Kanpur Varun Khaitan and Abhiraj Bhal , Raghav Chandra, an engineer at Twitter jointly made an effort to bring up Urban Clap into existence. The company founded by the trio, UrbanClap, is claimed to be one of the largest mobile services marketplace in India. It has been noted that the company have raised Rs 10 crores in funding from SAIF Partners, Accel Partners and the founders of Snapdeal, Kunal Bahl and Rohit Bansal.
They use cloud technologies like AWS and don't maintain the hardware in-house.
Varun Khaitan, Co-Founder, UrbanClap.com mentioned that they are a mobile first company. The entire infra is optimized keeping mobile users at the centre of the design. They build apps for iOS and Android.
Operational in Delhi-NCR, UrbanClap plans to invest the funds in strengthening its technology and team while scale the platform to more service categories and cities.
UrbanClap currently works as a website that is both mobile and desktop friendly. Its mobile app version has launched recently in April 2015.
UrbanClap raises INR 10 crores in seed funding to build out the m-commerce for services.
The company is not looking at revenues and the sole focus of the company is on creating value for our professionals and customers at the moment, he says.
UrbanClap is a Delhi based company which have recently launched their Services in Mumbai, Bangalore & Chennai and also are planning to launch in 10 more cities in a couple of months.
More than 1500-2000 customers putting requests on UrbanClap on a daily basis and the number is growing very fast. We have over 50,000 customers using the platform on a monthly basis and this number continues to grow week on week, month on month. About 10000 active professionals are there on our platform. We had 80,000 downloads in August alone and our overall downloads for the Android app are 200,000 +
Currently the UrbanClap team is 250-member strong but this number is increasing every month with aggressive hiring across four core areas of business development, marketing, technology and operations.
Timesaverz : Dream Come True for Homemakers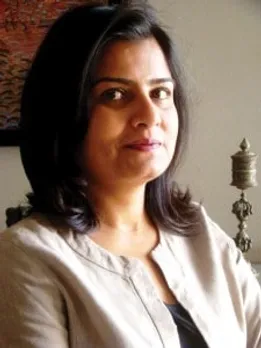 Debadutta Upadhya, Co-Founder, Timesaverz.com
Incepted in April, 2012 and based out of Mumbai, Timesaverz is India's first on-demand home services marketplace that delivers various services to one's door step- from cleaning, repairs, handyman jobs to running errands and paperwork. The company started its operations in April 2013 and aims to help people unorganized home jobs meticulously.
Mumbai-based Timesaverz, a platform to obtain people for home services, Timesaverz is an on- demand home services company that helps an average Indian consumer get all home chores organized at the touch of a button. The service range extends from cleaning up repairs, handymen to laundry, pest control to beauty at home.
The concept of Timesaverz emerged from its founders' personal challenges of getting timely help for home-related services and also from the huge scope of the domain in the market. Built on a commission based structure, the company retains a particular percentage of commission of the total billing to client. Since its inception, the company has expanded its orbit from Mumbai to other more cities like Pune, Bangalore, Delhi & Hyderabad. With a service range across 40 categories, the company's key areas include everything from cleaning jobs to handymen tasks and appliances repairs and services. Aided by a fast expanding network of over 1000 service partners, Timesaverz clocks an average of 1000 jobs a month.
Technology plays significant part in ensuring the entire delivery mechanism is automated right from providing the consumers the choice to choose, schedule, book and offer feedback on the services booked to enabling the service partners a backend over mobile to be apprised of available jobs in their locality, choose what they can fulfill and help track the progress stage by stage. This is done over their web, app and chat based interface.
Timesaverz was founded by Debadutta Upadhyaya and Lovnish Bhatia last year. They now offer handyman and cleaning services and appliances repair.
Timesaverz has a network of over 500 service providers on its platform. Each service agent is background checked, skill-set verified and soft-skills trained. Once a customer books a service on Timesaverz, it uses its proprietary algorithms to assign the right service provider to complete the job. The company has an in-house tech team that takes care of everything from start to finish.
Debadutta Upadhyaya, Co-Founder, Timesaverz.com mentioned that Technology has helped them build a product that automates processes, provide big data that helps analyze and deploy marketing strategies and design products that help the organization in its scale - up plans.
Used case manages the entire backend with a lean team of just a dozen often members across 5 different cities of operation, thereby keeping their costs under control, optimizing marketing campaigns on the go basis daily performance and being able launch new features across all operating cities that gives a uniform experience to consumers wherever they are in India, if they happen to be in a city we are active in she added.
Timesaverz vision is to enable all systems and processes through tech. To that extent, they recently launched a chat interface.
Smartprix.com : Faayde mein Sauda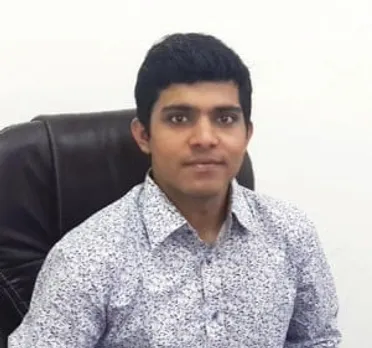 Abhinav Choudhary, Founder, Smartprix.com
Smartprix.com is a comparison shopping website in the ecommerce segment, helping the user discover the best products and compare the price of those products. Their complete business is tech driven and we use technology to enhance marketing and advertising of our company. They promote themselves primarily through social media marketing. They derive a chunk of their revenue by selling ads on the website, which again uses technology to implement and track.
Use Smartprix to quickly obtain free and unbiased information about mobile phones before making a purchase decision. The website also offers shoppers the ability to view and compare mobile phones and their respective pricing information on different online stores, thereby enabling users to ultimately find the right product from the right store at the best price.
Abhinav Choudhary, Founder, Smartprix.com added that they have desktop and mobile versions of their website, along with an android application. They will soon launch an iOS application too. The backend infra runs on PHP coding language. There are no separate vendors involved. The complete tech development is done in house.
We have an android application of our website which has more than 8 million monthly users. We will soon launch the iOS application. The app is linked to our servers which store all the data that we display to the user, he added.
With a minimal in house technology team, they are able to drive the complete revenues of their website. The website tech deployment acts as their biggest ROI. Technology helps us track the ecommerce sales that happen through our website for the e-commerce companies. Technology enables us to derive insights into the buying patterns of the millions of visitors on our website.
Abhinav further added, "We plan to become the market leaders in online price comparison shopping in the next 12 months, due to the superior user experience provided by our website and apps. In the next 18 months, we aim to capture the largest user base in this segment and become the default gateway for all ecommerce activity happening in India. We would look to strengthen our technology offerings by focusing on faster deployment of our website, along with increasing the range of products available for comparison on our website."
InMobi :The Future of Advertising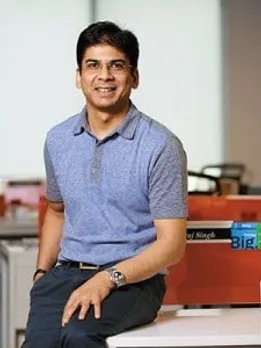 Mohit Saxena, Co-Founder and Chief Technology Officer, InMobi
Bangalore-based InMobi addresses interests across 3 key stakeholders: advertisers, publishers and users. Balancing needs across these stakeholders requires significant data analytics and therefore deep investment in a robust technology platform. As an example, of the magnitude of data we deal with: InMobi processes 700 TB data per day.
InMobi is a performance based mobile ad network backed by Soft Bank and Kleiner Perkins Caufield & Byers. The company was founded in 2007 in India with offices in several countries. InMobi won a spot in MIT Technology Review's 50 most disruptive companies of 2013.
Mohit Saxena, Co-Founder and Chief Technology Officer at InMobi added, "We use our own software for data analytics and the tech platform is built and managed by us internally. We also have 6 data centers across the globe."
InMobi work with various vendors, including a deep partnership they have with Dell. Other than that, they have their own data centers managed by InMobi engineers and use some cloud services as well.
More than 90% of InMobi's business is through mobile apps. On the client facing side, both IOS and Android technology is critical. The back-end technology stack is akin to a digital web-stack, which includes data processing, Hadoop and other big data software, distributed computing and other web server processing technology.
As a discovery platform, InMobi believes that there is much more which can be done in the field of mobile advertising, specially, when it comes to understanding, analyzing and leveraging user- data. We are constantly innovating and this requires continued investments in data processing and data sciences.
We believe in incremental releases so as to fail early and learn quickly. We test different fail safe scenarios, do load balancing and AB testing as well, mentioned Mohit.
The company does not follow any traditional system deployment models, and in line with our philosophy of constant improvement, our approach is iterative, with the objective of learning from our mistakes.
They have a hybrid environment and the software is deployed on their own data center and they use cloud services as well. Cloud services give us the flexibility and provide for a fail service load balancing environment. Cloud services also help them manage any seasonal variations and plan for unforeseen emergency situations. They also leverage cloud services for experimenting new products.
Go Paisa: pick your coupon voucher here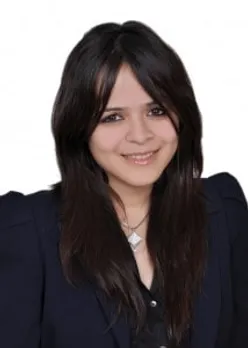 Ankita Jain, Director & Marketing Head, Go Paisa.com
"Ours is entirely a technology platform. On the tech side we have 2 network guys while the rest 6 are on the tech development side which consists of PHP and android developers.
While as far as software is concerned we have built everything in house, we only depend on outside companies for infrastructure or other basic requirements. Our point of call for all hardware needs is the famous Nehru Place market where we can get everything for basics to servers ", says Ankita Jain, Sales & Business Head, GoPaisa.com
GoPaisa App by GoPaisa.com is a Cash-back & Coupon Site. Customers can earn assured cash-back for shopping from their favourite online stores on the go. With GoPaisa one can earn cash-back on top of all coupon discounts, offers, deals and also wallet cash-back discounts & coupons.
GoPaisa offers cash-back when customers shop at the online retail stores of India like Paytm, Flipkart, Snapdeal, Amazon, and Ebay, or recharge their phone, or order food from Dominos, Foodpanda and even for ordering everyday groceries or cab booking. In total one gets discounts at over 450+ online stores.
GoPaisa finds all the best buy one get one free offers, best recharge deals with cash-backs, limited period offers, up to 90% off deals and discounts for shoppers in India.
Ankita Jain, Director & Marketing Head of GoPaisa.com spoke about software applications used in the business, "We have deployed AWS for delivery for web as well as app. Apart from that we also deploy CDN for faster delivery of content, she added.
Our basic requirement from tech guys have always been about being consistent, being reliable and being fast with delivery, whoever fulfills the above is deployed.
Customers can choose to withdraw money collected in GoPaisa account as the way they like. They can redeem their cash-back for Free mobile recharges, Free Paytm wallet transfers, Free DTH recharges, E-vouchers for popular stores like Amazon, Flipkart etc and even for direct Bank transfer and this list is ever expanding as we keep on adding new redemption partners every day.
The latest hot deals of the online shopping world are updated and listed on a daily basis in GoPaisa.com. People can choose from among the best deals and also earn cash-back at the same time.
GoPaisa lists the top online stores for shopping experience. Apart from the top online shopping websites of India like Paytm, Flipkart and Snapdeal stores like Shopclues which are making a good user base in India are also listed in GoPaisa so that people can earn cash-back from their favourite online shops and choose from among the wide variety of products and also getting deals and best offers at the same time.
Free charge :Recharge your Phone Anytime, Anywhere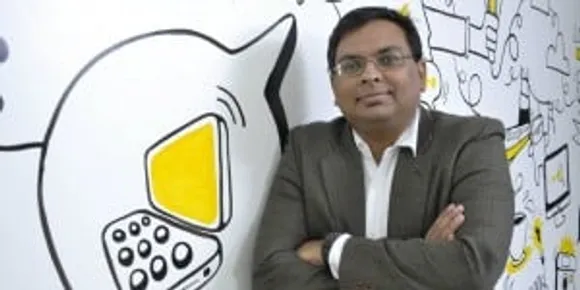 Govind Rajan, Chief Operating Officer, FreeCharge and Chief Strategy Officer, Snapdeal
Headquartered in Mumbai, Maharashtra, FreeCharge.in . It provides online facility to recharge any prepaid mobile phone, postpaid mobile, DTH & Data Cards in India. On 8 April 2015, Snapdeal acquired Freecharge what is being referred as the biggest take-over in Indian e-commerce sector so far and the biggest Venture Capital exit in India so far.
Govind Rajan, Chief Operating Officer, FreeCharge and Chief Strategy Officer, Snapdeal, added, "FreeCharge's aim is to provide a swifter, safer, convenient and a seamless transaction experience to our consumers. We offer world-class technology which plays an important role in building the best digital payments platform. We have a separate team working on various technology developments to provide the best and latest solutions to our consumers."
FreeCharge Wallet is enabled with the latest in tech, HCE NFC BLE and QR code. The latest technology development, 'On The Go Pin' is aimed at making both online as well as offline transactions faster by cutting the delay caused in receiving the OTP through text message. The technology developed by FreeCharge replaces the OTP received through the mobile airways with a pin that resides within the phone and keeps changing every few seconds. From the backend, the servers of the bank and the merchants would be verifying the pin so that the transaction can be processed seamlessly and much faster added Govind Rajan, COO, FreeCharge and CSO, Snapdeal.
It provides online facility to recharge any prepaid mobile phone in India. The amount paid by the user for recharge is returned in form of shopping coupons of some of the top retailers in India, thereby making the recharge virtually free. The first two retailers for which coupons were available were McDonald's and Barista and were followed by other big retailers such as Café Coffee Day, Domino's Pizza, Cromā Puma Shoppers Stop and Jet Airways.
By January 2012, the number of registered users of the website were 1.5 million which increased to 2.8 million by November 2012. The company currently has a patent pending status for its business model.
Desta Global : Krishi Darshan in Cyber Era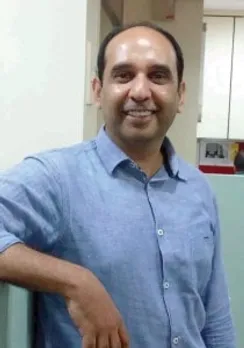 Mohnish Sharma, CEO, DestaGlobal
Desta Global primary business is to setup an Ecommerce marketplace to provide a linkage between suppliers of agri-input products (seeds, pesticides, fertilizers, plant nutrients). To that end, technology is the primary enabler of the business. Without technology, the company believes business would not exist.
Desta Global was founded as a social enterprise in late 2010 with the goal to improve the livelihoods of farmers in rural India by providing them with information; innovations and technology that will help them improve their farming income. Desta Global has been serving as a link between the manufacturers/suppliers and Agri-store owners by providing better reach & market for the agri-inputs.
"Our technology team is lead by our CEO who has over 15 years of software development experience. In addition, we have a team of 3 people how handle project management, exploratory software development and infrastructure management. We have a lean internal team and rely on our vendors for most of development needs. The goal is to keep a lean staff, while at the same time have access to the best-of-breed technology skills," added Mohnish Sharma, CEO, DestaGlobal.
All the business applications are hosted on Amazon Web Services. They are running a number of servers which includes DestaGlobal which is a corporate website running on Wordpress, DestaMart a redundant Magento Ecommerce application running on a LAMP stack, with MySQL db in the backend, DestaTalk agri-related news and information site running on Wordpress. The content on this site is in Marathi and DestaBhandar, This is an internal data repository that we use for our Data Analytics. The data is aggregated into a MySQL database, and is consumed using multiple reporting tools like ReportServer BI tool, MS Excel and R statistical softare.
Most of the ongoing development has been outsourced. Our primary tech vendors are Iksula (based in Mumbai) for Magento based development and Fedobe (based in Bhubaneshwar) for Magento and some Wordpress development.
They have not deployed any mobile apps for their applications as yet. The entire consumer facing websites is "responsive". While developing UI for our sites, we ensure that the render well on both the desktop and on a mobile screen. The primary reason for this was to keep costs low, and use "one" screen to identify our consumer's usage patterns.
Mohnish further added that, "we are in developing android based front-end mobile apps for both DestaMart and DestaTalk. The biggest surprise for us was the prolific use of WhatsApp as a communication medium among farmers. We believe that a mobile platform will have to integrate will with WhatsApp. The biggest ROI for us has been the zero initial setup cost of setting up servers. Since we are using AWS, there are not hardware/software related setup costs. Also, since with AWS we can setup servers are will, we are able to manage our infrastructure to respond to varying loads."
And, due to the ease of deployment and the numerous tools provided by AWS, thetechnology staffing requirements are very low. As mentioned earlier, they have a staff of only 4 focusing on technology.
They will continue to use AWS, Magento and Wordpress over the next 12-18 months. The bigger changes we expect are adding additional AWS servers as traffic increases on their websites.
In addition, they see the following
• Greater use of WhatsApp
• Offering agri-related data analytics to sellers on our platform
• Increased use of big data as our collect and process more data
That being said, they are open to using the most appropriate technology that meets their and their customers' needs. We are sure that over the next year or so, we will have to modify our plans - there will be new technologies, new customer needs, and new opportunities
"As mentioned earlier, we are completely on the cloud. We have adopted it completely. We do not have any physical servers installed. Between AWS, Dropbox, Google Apps and Asana all our technology resides on the cloud," stated Mohnish.
G2A.com : The Gamers' Online Paradise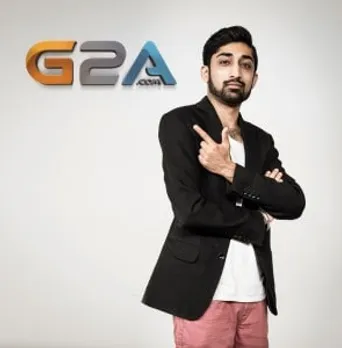 Rohit Dahda, India Head, G2A.com
G2A.com is the growing Global digital marketplace and currently sells over 25000 products be it games, iTunes, music cards, software or antivirus.
They are offering the most advanced technology for buyers, including global payment system and instant delivery module. It has created a unique platform where buyers can purchase digital products from G2A Marketplace, pay with G2A Pay, get instant delivery, and access 24/7 support from experts in 9 languages with native speakers. Complete assurance with G2A Shield and many more safety and trustworthy features.
G2A.com has created a global platform for software, Game publishers and gamers
G2A is a pioneer in developing Interface on next age VR (virtual reality) platform.
G2A has a team of 200 tech enthusiasts to support for Software, payment, guaranteed delivery and return as well as maintenance.
"We have done JV with international organizations for our various verticals. Like; For publishers & developers - Cipsoft, Black Moon, Game Forge, Webzen, Rocketber etc, For Payments - Paypal, Paytm, Payu, Webmoney, Dotpay, Visa, Maestro etc, E- sports - ESL, Dota Pit, Dream Hack, ESEA, Detonator, Rox, Elevate etc and Business Partners - Google, PwC, Bird & Bird, Hogan Lovells, Open Cart, CSC etc," added Rohit Dahda, India Head- G2A.com.
The technology deployment has brought various benefits to G2A business like; Instant delivery, more transactions every day that helped G2A to build a strong community of Gamers. In E-sports they have empowered over 90 e-Sport events and organizations placing them at the centre of the E-sports world. At the same time they are investing significantly in E sports to bring developer or publishers and users onto the same interface or platform. They have Created G2A pay a universal platform for payment that is only for G2A and it is safe and secure for users. Due to this they ensure delivery of games within 2-3 minutes of payment. G2A shield which is a program created for users to guarantee them a safe transaction or assistance with any type of issue with digital games from their marketplace. They assure complete refund or if user wishes, they rectify any issue and complete the transaction.
G2A is planning to launch mobile app or supporting app to cater more target audience on Android and iPhones users. They are planning to invest in E-education and digital couponing channel. As mentioned earlier, they are bringing the most advance technology in games, Virtual Reality in first quarter of 2016.
Needstoday.com : Dragging the Shopping Cart Along Grocery Aisles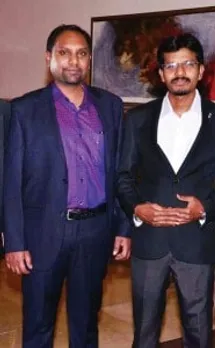 David Bezzam and Suresh Manickham, Founders, Needstoday.in
Needstoday.in is an online grocery store incorporated in August 2015, and they have offices in Chennai, Bangalore, Hyderabad, Delhi and Mumbai. Headquartered in Chennai, the store has more than 400 hundred vendors, has over 17,000 products with more than 2000 brands. With a strong staunch towards customer service and loyalty, we have designed our website customer friendly. Store's tagline says 'Quickest Delivery Guaranteed' and they assure an extraordinary & unique customer experience.
Online grocery stores in India hold a bright future due to the steady increase in internet coverage and also due to the emergence of smart city concepts. Knowing the pulse of the society, Varam Holdings Private Limited; investing company which funds SMEs & Startups in India has invested on Needstoday.in.
They assure to have the biggest delivery network ever in the history of e-commerce as they deploy Individual distribution partners and appropriate system in place for every pin codes in all the major cities. They give priority to the tech-savvy and time-crunched modern customers by providing cutting edge service, high quality product, timely-delivery, well-trained staffs and customer centric approach. Their e-store is a one stop shop for fresh fruits and vegetables, grocery & staples, beverages, breads & bakery, packaged foods, personal care, house hold products and much more. Another value addition Needstoday team adds to their profile is that there will be the provision of quality product with maximum discount at customers doorsteps in just 3 hours time, adds David bezzam and Suresh Manickham, Founders, Needstoday.in.
"Right now the technology is outsourced and we are building a technology team. Martjack is managing our site for first six months. Internally we have 67 people who are working on board and till the month end we will be 100 people working as a team; the tech-team in the business is handling the billing, discounts, uploading of new products on the site and the CRM takes care of all the stock available and all the new stocks which are coming-in and the entire transformation and checking of expiry dates all this is managed by the CRM," added David bezzam.
We have franchise who does delivery for us, every pin code bases on the size of the area of the pin code within 5 kms radius we have one franchise partners who will have 4 delivery boys and in any city we keep up-till 200 pin codes and 800 delivery boys per city that is the kind of manpower we have in stated Suresh Manickham, Founders, Needstoday.in.
Taking about the software applications, the company added that their CRM is from Zoho and their website is created by MartJack. MartJack created the mobile app and they are the once who are managing it. Right now it is on Google Play.
Vision of the company is to have more penetrations in cities; we would like to spread our business in more cities in the coming 2 years we would like make our presence in 5- 6 cities in a state. Needstoday Business is in three cities right now i.e. Karnataka, Tamil Nadu and Andhra they are expecting to spread it in Delhi and Mumbai in 2016.
The perk of shopping with Needstoday.in are; one can avail offers, discounts, deals, freebies, free shipping and much more for selected items on a daily basis, Payment is made easy, fast and safe; one can opt to pay by credit, debit or through internet banking and also they provide facility for cash on delivery as well, the store operates 24/7 considering the convenience of the customers, They also provide facility to track the placed order in a much efficient manner; order number and delivery time is sent to the registered mobile numbers and email- the moment a person place an order with them and they have included a facility to add grocery items into the favorite cart and access the list anytime a shopper wants to do so.
For the comfort of the regular and loyal customers, Needstoday.in has introduced the 'Smart Grocery Card'; using this card one can avail reasonable price discounts and other benefits. For the comfort of our regular and loyal customers, Needstoday.in has introduced the 'Smart Grocery Card'; using this card one can avail reasonable price discounts and other benefits.
American Swan : Fashionistas on the Screen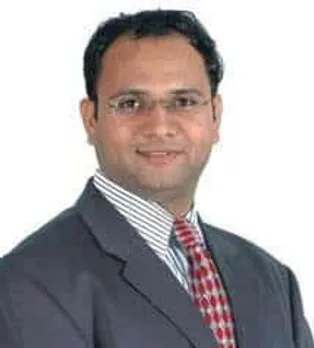 Sharad Thakur, CBO, American Swan
American Swan is an online fashion brand owned by The American Swan Lifestyle Company (TASLC). It was established in January 2013 and is headquartered in Gurgaon, Haryana. American Swan recently launched its latest fast-fashion, youth collection of apparel and accessories - AS ORIGINAL.
Online fashion brand catering fashion to both men and women like tops bottoms and accessories and footwear category has Technology team has man power of 20 working people in the business. There website is hosted on Amazon web services i.e. AWS web servers and our website is on a platform called Java graves. We are using cloud merry servers for image optimizer's throng for our database. Our mobile app is under UAT testing right now we will be soon coming with android and IOS versions of it in January
We bring to you an impeccable collection and the most unique online apparel shopping experience at a click of a button. We believe that your style should reflect your persona and our design team masterfully provides the best clothing options to do just that. The brand is one of the few online shopping sites in India to offer a blend of casual spunkiness and the panache American style.
Whether it is a power-packed formal meeting, a fun outing with friends, a normal college day, a night out or just a coffee date- This online shop in India has all you need to amplify your charm. Every American Swan apparel carries the ethos of being and celebrating 'who you are'. Combining perfect aesthetic sensibility and the right attitude, our clothes and accessories urge you to make your very own signature style statement. The spontaneous men can chose from chic trousers & chinos, classy polo t shirts while the trendy tops & elegant dresses are sure to tempt women with fervor. The array of footwear and accessories simply epitomize the desire to stand out naturally. Revolutionizing online shopping in India by combining contemporary artisanal quality and the quirky youth essence, we are here to transcend the ordinary.
Shopping online has never been so stylish and fun offering you a treasure trove of apparel and accessories which are a perfect combo of comfort, class and glamour. A daunting spirit, a care-free mind, a bold attitude, a suave personality, a vibrant you- we have clothes to suit all your flavours. Get all the clothes you want and pay with credit card, debit card or opt for cash on delivery, it is your choice. So discover your style, and flaunt the confident you every single day Indulge into the best online shopping clothes movement in India.
"Being the E-commerce player technology plays an important role and it is important for us to build a strong technology team, our in-house team is regularly working on a plan to derive various ways to enhance the business so that we can add into the platform and focus well on the customers demand. As the fashion segment is all about coming of new trends and it's a need for e-commerce especially fashion sites to keep themselves updated," added Sharad Thakur, CBO, American Swan
Their vision is to create a platform which is highly needy for customers and where customer likes to spend time on American swan.com exploring various new styles and categories that they have on offer.
Tolexo : For, Of, By Engineers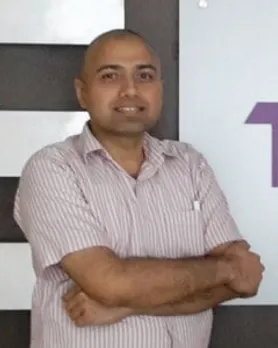 Harsh kundra, Co-founder & CTO, Tolexo.com
Based in New-Delhi Tolexo Online Private Limited defines itself as Technology driven e-commerce company as for us in every system we believe tolexo operates in a non-consumer space that is B2B space primarily target auidience are who consume industrial products. The product category of Tolexo includes; Safety products, Electrical products, Hand Tools, Power Tools, Test & Measurement Instruments, and Plumbing tools
In terms of manpower we have is a team considerably of 60 folks which includes software engineers also includes software QA (quality assurance and testing) engineers, and product managers.
Harsh Kundra, Co-founder and CTO, tolexo .com talking about various software applications and hardware infrastructure quoted that, "We started from an out of box software application called Magento, which is a short system in terms if anybody wants to start a website can set magento on a bunch of servers and start selling product from magento, magento has a very healthy eco-system of plugins so if you need to add certain features to your website you can just buy a plugin. This was the beginning of Tolexo, and Magento gave us speed and ability to launch quickly, we very soon run into lots of problems in terms of scaling and stability and Magento could not just support it. So we started to think building our own software stack around Micro services architecture.
Today 60% of the work is done through our own software stack and 40% is still on Magento."
We also have put lot of focus on mobile application; it currently was a star rating of 4. For us mobile app is more like a personal assistance to the entrepreneurs as it is easy to quickly order from the mobile app, added Harsh.
Sharing about the vision Harsg mentioned that there 2-3 products which will be added in the list in the coming year.
Tolexo is doing lots of work in monitoring and experimenting all software systems is the big area they are focusing on. Deployments is another area that they are looking forward for improvement today they deploy production server about 4-5 times in a week they wish to deploy it 4-5 times a day it could be reached to that level by making technology deployment more automated as well as having regular set of unit test and system tests.
About cloud, it is only for the QA testing that Tolexo requires cloud technology.
Tolexo is a fully owned subsidiary of IndiaMART, which in turn is backed by venture fund Intel Capital. At present, Tolexo offers products needed by businesses, factories, offices and laboratories including industrial machines and chemicals. About 95% of the sellers listed in the website are SMEs. Their customer base includes notable companies including L&T, Lanco, Taj Group, Ashok Leyland, HUL, P&G and Reliance Industries. In November 2015, Tolexo reached a major milestone with more than 1,00,000 businesses buying from it, helping it record more than 40% growth in customers month-on-month. Currently it offers around 10,00,000+ products for business and industry, with more than 5000 sellers and 7500 brands. 30% of Tolexo's sales are from the markets of Coimbatore, Vadodara, Surat and Jaipur, and 35% from Kanchipuram, Tiruvallur,Ernakulam and Raigarh.
Gadget bucket : Building the Gadget Repository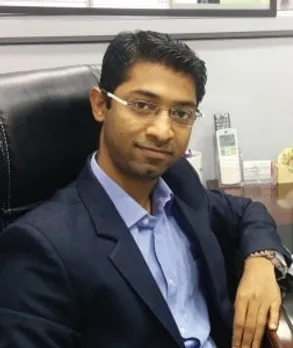 Samir kazi, Managing Director, Gadget Bucket
Gadget Bucket launched in 2011 with initial plan on dealing in Gadgets and making our products available to the customer at the best price and quick and easy service. Later on as they grew in Gadgets, they moved on to Computer accessories, Mobile Accessories, Home appliances, Kitchen Appliances, Apparels, healthcare and personal product, Toys, Perfumes, Stationary and much more to be counted in nearing future. They have a team which includes experts from industry having years of experience, with which they strive to provide ultimate customer satisfaction and customer Retention. They are a fast growing Company and having customer satisfaction of 97%.
"We have outsourced our server and have hosted our website on opencart platform. We have 2 people who are managing the backend issues. The team is consistently trained, motivated and recognized for their exemplary performance which pushes them to achieve optimum efficiency and excellence, stated Samir Kazi, Managing Director, Gadget Bucket.
It is intresting to note that Gadget Bucket was a part time project in 2011, which slowly took shape to be one of India's premier online shopping portals offering a host of products from a range of categories including computer accessories, mobile accessories, kitchen appliances, home décor and many more.
GB E-Solutions Private Limited & Gadget Bucket Online Marketing LLP which was initially conceived as an ad-hoc eBay account selling products online is now a full-service marketplace based platform that extends its operations across the nation and soon slated to expand its operations to metros in China and the Middle-East market.
With over 5000 monthly transactions, the start-up has been able to build a fully robust eco-system that caters to the ever changing demands of the Indian consumer and at the same time built a strong business model to support procurement, supply chain, inventory management, order fulfillment and consumer satisfaction post sales.
A company which was built from scratch by founders originally hailing from the service industry bring along their acumen with a completely customer centric approach. The customer is always at the centre and everything else from product assortment, active listings, offers, shopping carts and promotions are all tailor made as per consumer buying behavior and insights over each category.
An electric charged team all handpicked from key service industries in
India has over the years built the equity of the firm for its exemplary customer satisfaction and order fulfillment's. With the best HR policies and practices, at par with the industry benchmarks, people and their career progression is continuously tracked and offered new challenges to grow along with the firm.
The platform has been able to extend its reach and drive traffic from strategic sources. This has ensured consistent growth and lucrative partnerships for years to come. They are also trying to put in more products online for the customers; right now they have 6000 products on board with a wide variety to choose from.
E-commerce proved its importance based on the fact where time is essence so does its technological aspect. In the commercial markets, time plays an important role to both the business and consumers. From the business perspective, with less time spent during each transaction, more transaction can be achieved on the same day. As for the consumer, they will save up more time during their transaction. Because of this, E-commerce steps in and replaced the traditional commerce method where a single transaction can cost both parties a lot of valuable time. With just a few clicks in minutes, a transaction or an order can be placed and completed via the internet with ease. For instance, a banking transaction can be completed through the Internet within a few minutes compared to the traditional banking method which may take up to hours. This fact obviously proves that E-commerce is beneficial to both business and consumer wise as payment and documentations can be completed with greater efficiency.
E-commerce from the business viewpoint is much more cost effective compared to traditional commerce method. This is due to the fact where through E-commerce, the cost for the middle-person to sell their products can be saved and diverted to another aspect of their business. For E-commerce, the total overheads needed to run the business is significantly much less compared to the traditional commerce method. The reason due to that is where most of the cost can be reduced in E-commerce. For example, in running an E-commerce business, only a head office is needed rather than a head office with a few branches to run the business. In addition to that, most of the cost for staff, maintenance, communications and office rental can be substitute by a single cost, web hosting for the E-commerce business.
In global market sense, the appearance of E-commerce as a pioneer has opened up various windows of opportunities for a variety of other companies and investors. For instance, due to the booming of E-commerce, more and more resources are being directed into electronic securities, internet facilities, business plans and new technologies. In result of this phenomenon, a variety of new markets have emerged from E-commerce itself giving a boost to the global market.
E-commerce will certainly continue to mature in the global market and eventually, it will become an essential business plan for a company in order to survive and stay competitive in the ever changing market.