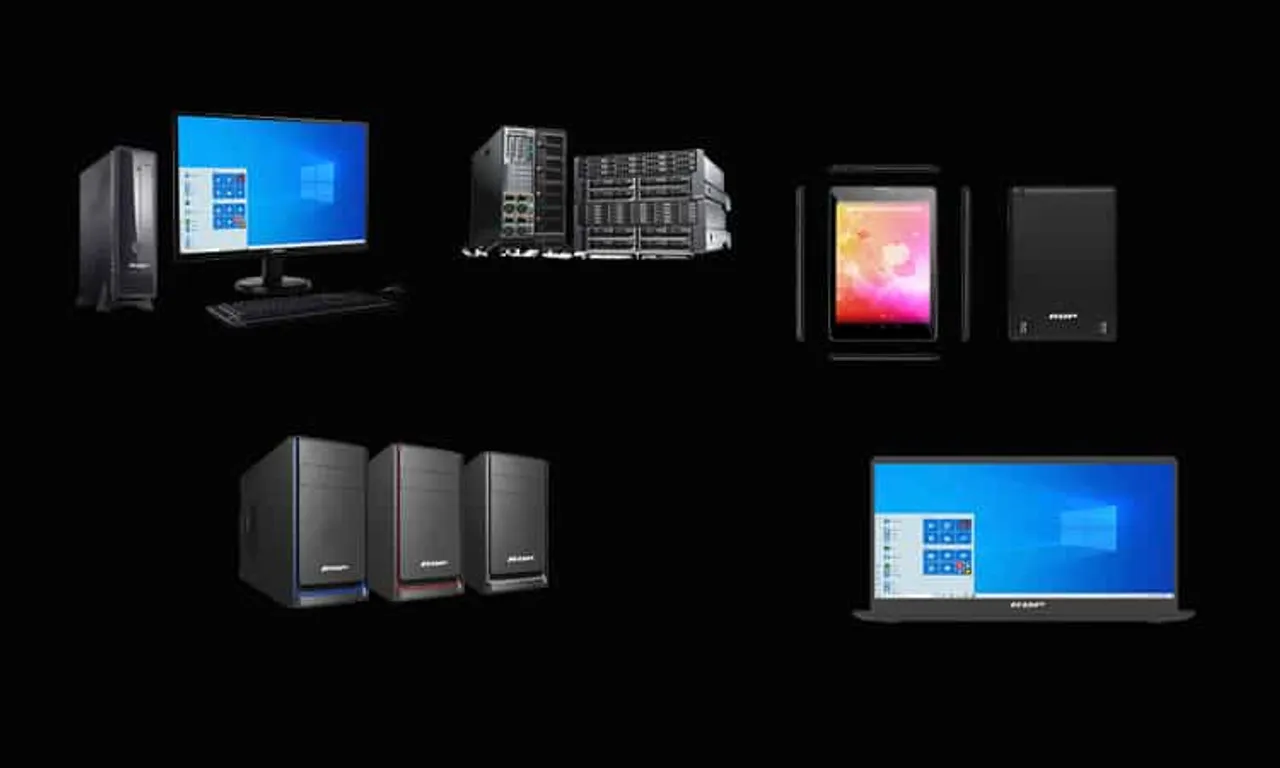 Digital India Week 2022 showcases some affordable IT gadgets among major attractions, inaugurated by Prime Minister Narendra Modi at Gandhinagar on July 4.
When 'affordability' of computing devices, laptops or smart phones to cater to the needs of millions in Ddigital India poses a challenge, a Hyderabad based company will showcase its products including a laptop at an unbelievable price tag of Rs.20,000 and tablets at Rs.5000.
Catalysing New India's Techade is the theme of the 2022 version of Digital India Week 2022. The event was launched in 2015 with a vision to transform the nation into a digitally empowered society and knowledge economy. India is getting the Presidency of G20 in December this year and would be hosting the G20 Summit in 2023, one of the initiatives that the government is keen to share globally is India's leadership in Digital Technologies and its experience in implementing digital transformation projects at large scale.
The Digital India Week 2022 will have a three days' long orientation programme titled India Stack Knowledge Exchange - Showcasing India Stack and India's Digital Products & Services, scheduled on July 07 – 09, 2022.
"Our vision is to provide affordable quality computing devices to people. There is no competition here as affordability is the top priority. That is how we could come out with a laptop, All in one, Desk PCs, Servers, Workstations to suit the pockets of the consumer," says Rajesh Mallampalli, Vice President, Sales, RDP, a Hyderabad based company that will showcase its products.
The company was was given Manufacturing of Laptops award by Government of India, Ministry of Electronics and Information Technology (MeitY) for outstanding contribution in promotion of electronics last year, introducing easy on pocket computing devices without compromising quality.
When innovation meets the needs of the masses it becomes inspiration for more innovation. This philosophy is the pillar on which RDP stands, to make best computing devices- for the masses at most affordable prices, according to Mallampalli.
Founded in 2012 by a young entrepreneur Vikram Redlapalli with a dream of making low cost computing a reality, RDP during the last decade has become a known brand. The company has one million users, 3500 partners, 35,000 clients and more than 250 active retailers for its range of products that includes desktops, laptops, tablets, thin clients both for personal and business use.