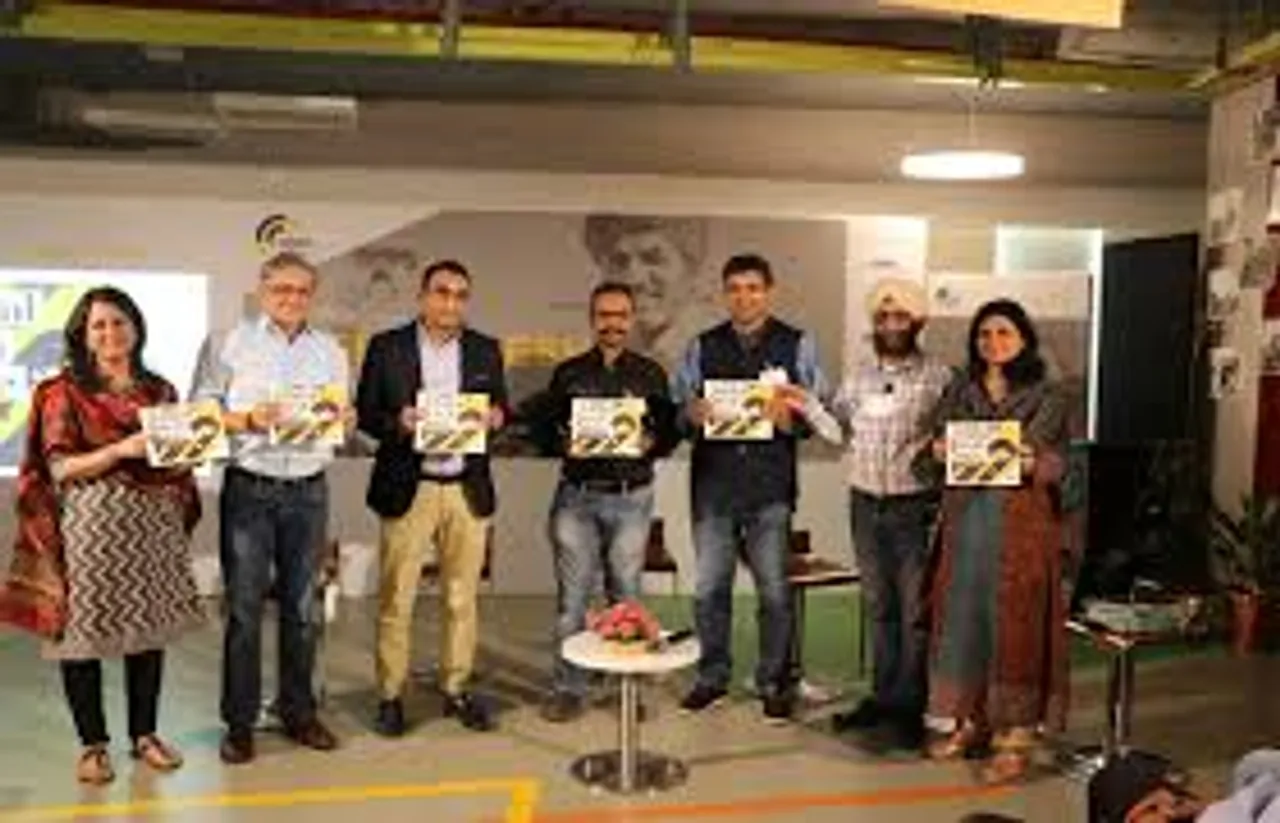 Digital Desh focused towards bridging the technology divide in India by understanding people's internet & mobile behaviours, launches its third book - Digital Desh Drive 3.0, Inside the Internet of Karnataka. The book encapsulates a month long journey in Karnataka and illustrates the impact of digitization and internet penetration, backed by real life stories as case studies. It also reveals elaborate insights into technology adoption in the region. Adding to the insights, this drive was the third leg of the Digital Desh Drive series that covered, Ramanagar, Mandya, Mysuru, Kodagu, Dakshina Kannada, Udupi, Shivamogga, Davengere, Haveri, Gadag, Bagalkot, Belagavi, Uttara Karnataka, Dharwad, Koppal and Ballari. This drive was led by Ishaan Gupta along with Nikhil Salkar and Aakanksha Singh, who spent a month traveling across the state and documenting the insights.
Elaborating on the objective of the drive, Jasminder Singh Gulati, CEO & Co-Founder, NowFloats commented, "The primary objective of our drive was to gauge the influence of technology and internet on the lives of the people there; bring back their stories to the mainstream market and ideate ways of enhancing their experience. However, we dug deeper into the matter for the book. We heard stories of people from across various regions, and having segregated them industry wise, detailing their most prefered language in technology, apps, websites, etc. to understand what's working and what's not, in those remote areas. Furthermore, we also managed to get an understanding of the region's sentiment in the current economic scenario; such as the impact of Demonetization and the upcoming GST."
The previous Digital Desh Drive, having been made through a more tourism-rich route had other stories of divergent perspectives, whereas in Karnataka, an industry-wise pattern emerged.
Glimpsing into the book; talking of the region's handloom story, it reveals that although 95% of the world's handloom needs is fulfilled by India, especially Karnataka, the sector hasn't seen any substantial growth in the last decade. Likewise, bringing to the fore, the current status quo of the Agriculture and Horticulture segment of the region, the book sheds light on both, the use of technology and the need of technology. It also sets forth, how early adoption of technology helped people to overcome demonetization.
When it comes to establishing an online presence, only a small proportion of business owners had misunderstood online marketplaces for having their own .com's. However, about 60.4% of them prefer .com domain names as opposed to others.
Furthermore, the book also gives detailed insights on the fishing segment and technology, health and technology and demonstrates how technology has brought people together to form communities, to help fellow community members.
The report was launched along with their partners – Microsoft Ventures, Blume Ventures, Zinnov, Omidyar Network, Verisign and CNBC.