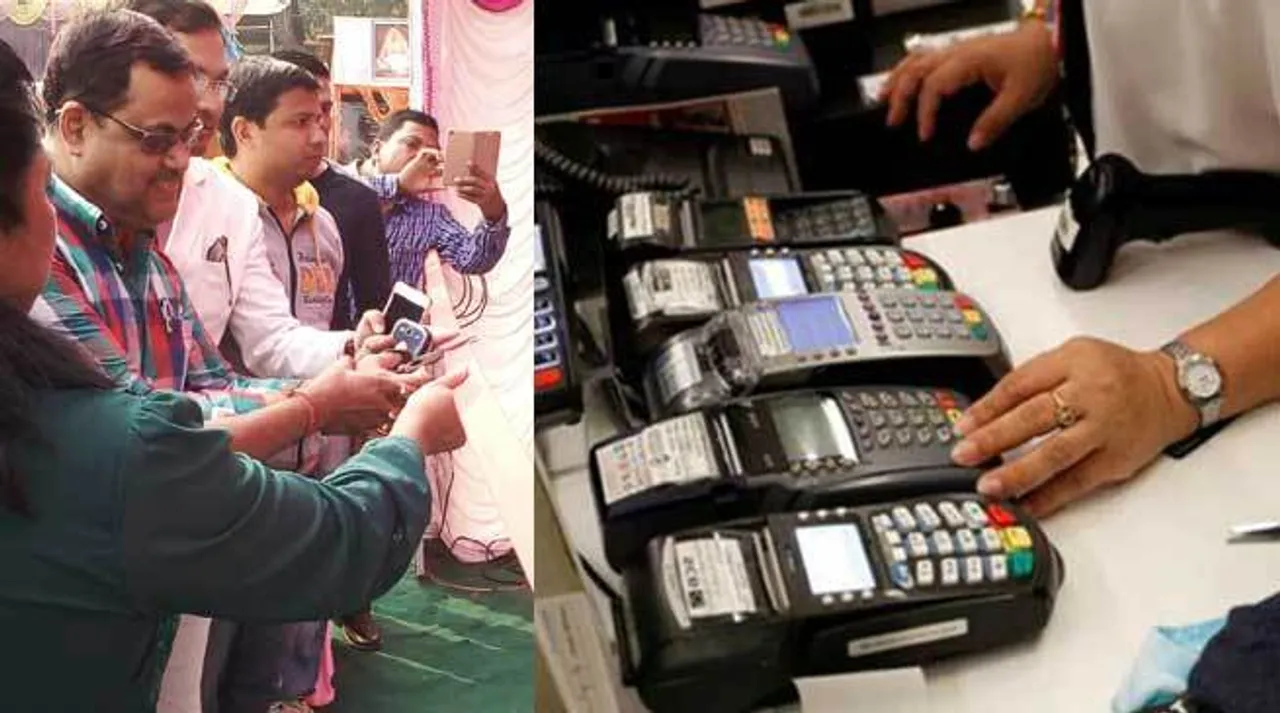 Digi-Dhan Mela  took place in Shillong on February 7 to make people in Meghalaya aware about digital transactions.
Digi-Dhan Mela was organised in the state capital to create awareness about cashless transactions where banks, traders and e-payment providers participated.
The 'Digi-Dhan Mela' is a fair being organised in 100 cities across the country, including Shillong, by the Centre and the state governments to promote digital and cashless transactions.
The state government is also launching over 60 digital outreach programmes across 11 districts of Meghalaya beginning February 6 to enhance seeding of mobile and Aadhar numbers to bank accounts, issue of Rupay cards, issue of PINs and downloading of Apps to achieve successful transactions, the Chief Secretary said.
A NITI Aayog statement had said it was providing logistic support for outreach activities in the district, taluka and panchayat levels in form of seed money of Rs 5 lakh per district administration as part of the campaign.