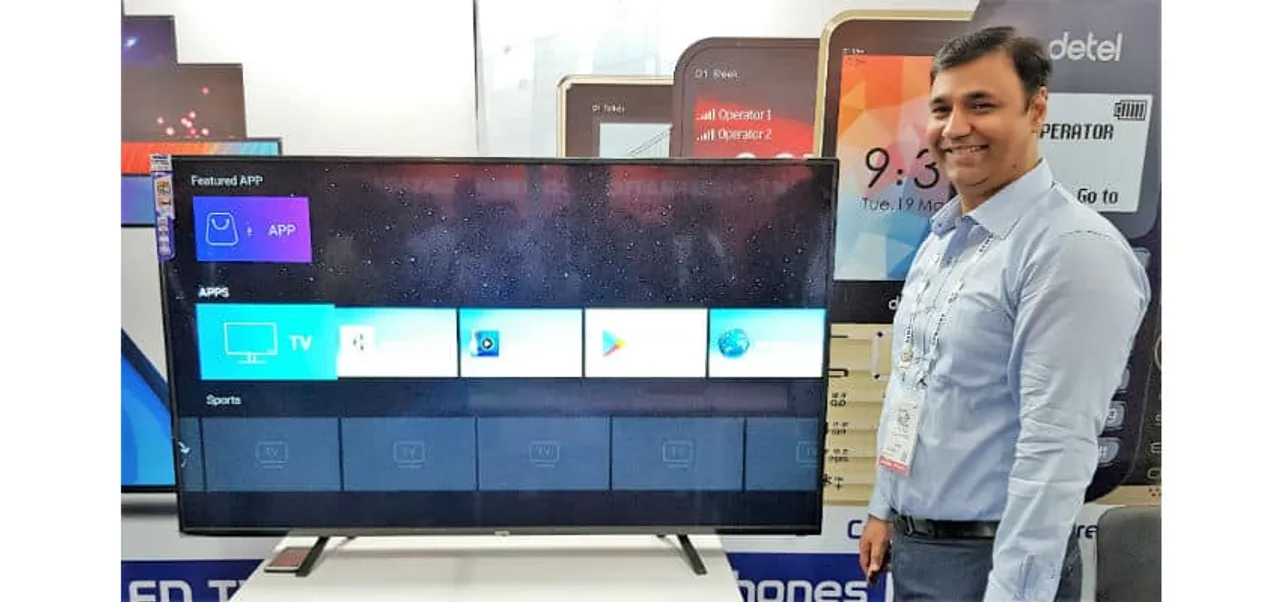 Detel has launched its four new smart LED TVs at the first day of India Mobile Congress, 2018. The 40-inch Smart LED TV has been launched for a price of just Rs. 19,999, the 50-inch Smart LED TV comes in at a price of Rs. 29,999; the 55-inch and the 65-inch Smart LED TVs will sell for Rs. 39,999 and Rs. 69,999 respectively. The new devices are available for purchase on Detel's official website and mobile application.
Detel is offering free Tower speaker with every purchase of their Smart LED TV's during the 3 day event of IMC 2018. The company is offering free Bluetooth speaker with their 32 inch Smart LED Television which was launched in the month of February this year.
The new range has been designed to give more freedom to users to watch their favorite content without any complicated hassles. The Smart TVs bundle connectivity options like Wi-Fi, Play store app, HDMI inputs and 2 USB ports each. The LED TVs provide an immersive viewing experience coupled with entertainment apps such as music and photos.
Coming to the needs of a modern home, Smart TVs are easily becoming the go-to choice for most individuals which combine entertainment through internet as well your good old cable connection. The 50-inch and 40-inch LED TV come with full HD display and high resolution of 1920*1080 pixels each. On the other hand, the 55-inch and 65-inch LED TVs feature UHD display with a resolution of 3840*2160 pixels producing sharper pictures; enabling users to see every little detail.
Commenting on the launch, Mr.Yogesh Bhatia, MD, Detel, said, "We strongly believe that Smart TVs are the future in this segment. We are constantly looking for ways through which we can improve consumer experiences through affordable products. Our vision is to create a better TV-viewing experience for everyone through our innovative technology and see a more extensive penetration of smart TVs in the country. This is in line with our initiative 'Banega India Smart'"
Each model is affordably priced and is set to take on budget TV players around the country. With an A+ Grade Panel display that offers an extremely impeccable image quality bringing real viewing experience with its widescreen dimensions, a 1 GB RAM and 8 GB internal storage, and an Android Platform, these smart TVs are a must-buy. The 40-inch TV comes with 10W speaker, whereas, the other three TVs are integrated with 12W built-in powerful speakers &ensureamazing audio control and a clear sound which enhances the experience of watching movies on a wider screen.