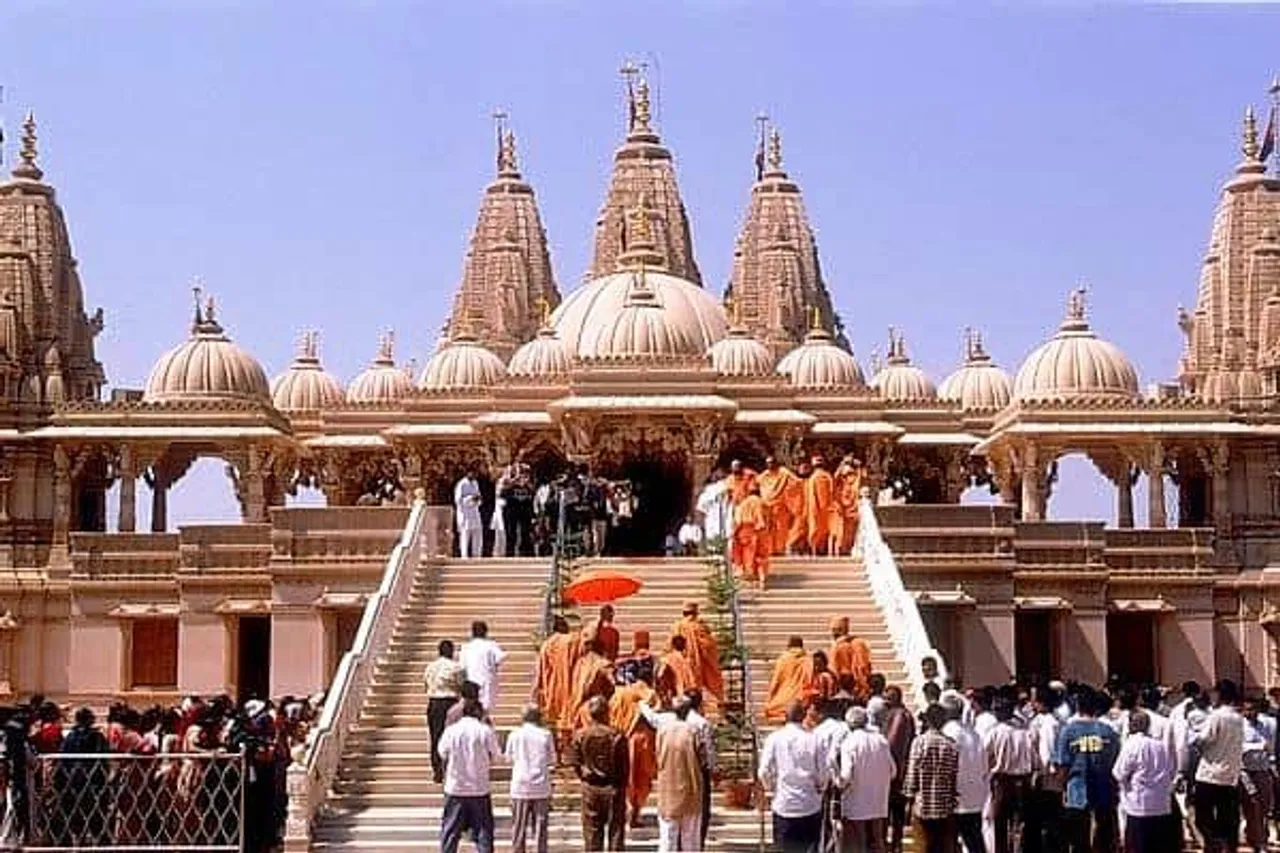 Bharuch is rapidly emerging as a commercial hub in the state of Gujarat and the demand for IT is ever increasing in the city.
Blessed with abundant water resources of the Narmada river, Bharuch, the industrialised city in the state of Gujarat caries a lot of historical significance. Due to its strategic location, Bharuch has been the important point of commerce since the 3rd century. Noting the importance of Bharuch port, Arab, British and Dutch traders established their business center here. Since, Bharuch has been the major hub for industrial and commercial. Blessed with the ample availability of water, the industries and agriculture have rapidly grown and prospered in the city.
First Choice of Industries
Bharuch has always been prosperous because of its location on the Narmada River. Due to the ample availability of water resources, the city witnessed the concentration of many important industries. Modern Bharuch is one of the most heavily industrialised areas, not only in Gujarat but in India as a whole, with the presence of large textile mills, chemical plants, multinational companies, food processing companies etc.
Gujarat's biggest liquid cargo terminal is situated here. It also houses many multinational companies, such as Videocon, BASF, Reliance, Safari Construction Equipments and Welspun Maxsteel etc. A very large fertilizer, chemical companies, like GNFC Ltd. are also located in Narmadanagar (a suburb of Bharuch). Dahej is considered to be fastest growing industrial area. Petronet LNG Ltd, one of the fastest growing companies in the Indian energy sector, has set up the country's first LNG receiving and degasification terminal at Dahej.
Gujarat has over six lakh MSME units which employ over 39 lakh people. Between 2008 and 2015, micro industries grew at an average annual growth rate of 30 percent. Gujarat Chief Minister Anandiben Patel has recently announced that the government was planning to launch a separate ministry for small-scale industries.
In order to tap business prospects with Gujarati Diaspora, the Gujarat government has started five "foreign desks" abroad to attract investments from the community. These desks will be set up in Frankfurt, New York, Dubai, Wonju and Tokyo to attract foreign investment in the state.
Agricultural prosperity
Bharuch is situated at the mouth of the Narmada river. As a result of this, agriculture and other linked commercial activities have flourished here. Bharuch is also referred to as 'Kanam Pradesh' (black-soil land) which is ideal for cotton cultivation. It is the home of the Bandhni method of clothing design and is well known for this traditional art form. Bharuch is also well known for the production of salty peanuts.
Many educated and highly skilled people who had moved to countries like United Kingdom, United States of America, The African continent, & other parts of Europe have been returning back to their homeland. They have been investing in real estate and spending their foreign earnings in Bharuch. This has given a rise to the real estate and local businesses and it is also giving the economy a boost.
Education al development
Bharuch has well developed education infrastructure. The city houses many renowned private and public education institutes. Several colleges provide education in various under-graduate and post-graduate streams including commerce and science. There are also several engineering colleges affiliated to the Gujarat Technical University, including SVM Institute of Technology which offers Post Graduate courses. There are also several Pharmacy colleges and a Medical college. Shree Narmada Sanskrit Ved Pathashala is a 115-year-old institute that imparts education in Sanskrit at school, graduate and post-graduate levels. It imparts education in the fields of vedas, jyotisha, vyakrana, nyaya, mimansa, etc.
The State of IT
The presence of several strategic industries has given hope for the development of IT sector in Bharuch. However, it requires dedicated efforts from the government. The city still lacks a dedicated IT park for the It and ITeS companies. Unlike cities like Ahmadabad and Vadodara, Bharuch do not have a significant presence of Software companies. Therefore, there is a lot of scope for the development of IT business in Bharuch. However, it would be largely depend on the policies and initiatives of the government.
Bharuch at a Glance...
Number of Resellers: 70 Approx.
Prominent Brands: Lenovo, HP, Dell, Quick Heal, Kaspersky, D-Link,
Key Verticals: Textile, Agriculture, Manufacturing, Real Estate, Chemical
IT Association: Ankaleshwar Bharuch Information Technology Association (ABITA)
Interview 1
Prashant, Owner, New City Computers
How do you analyse the growth of the IT sector in Bharuch?
Prashant: The market is growing and we have seen good growth in the ICT market in last three years. Bharuch is blessed with industries and that has given a push for IT products. Bharuch is also emerging as a commercial hub and therefore, the demand for IT is ever increasing in the city.
What are the key challenges of IT Resellers in Bharuch?
Prashant: Bharuch does face the challenges faced by any upcountry market. There is still a lot more needs to be done for the growth of the industry. However, as a reseller I have seen a steady growth in my business. Security & Surveillance and Networking are the growing segments and due to industries the demand for security solutions is rising in an upward trend.