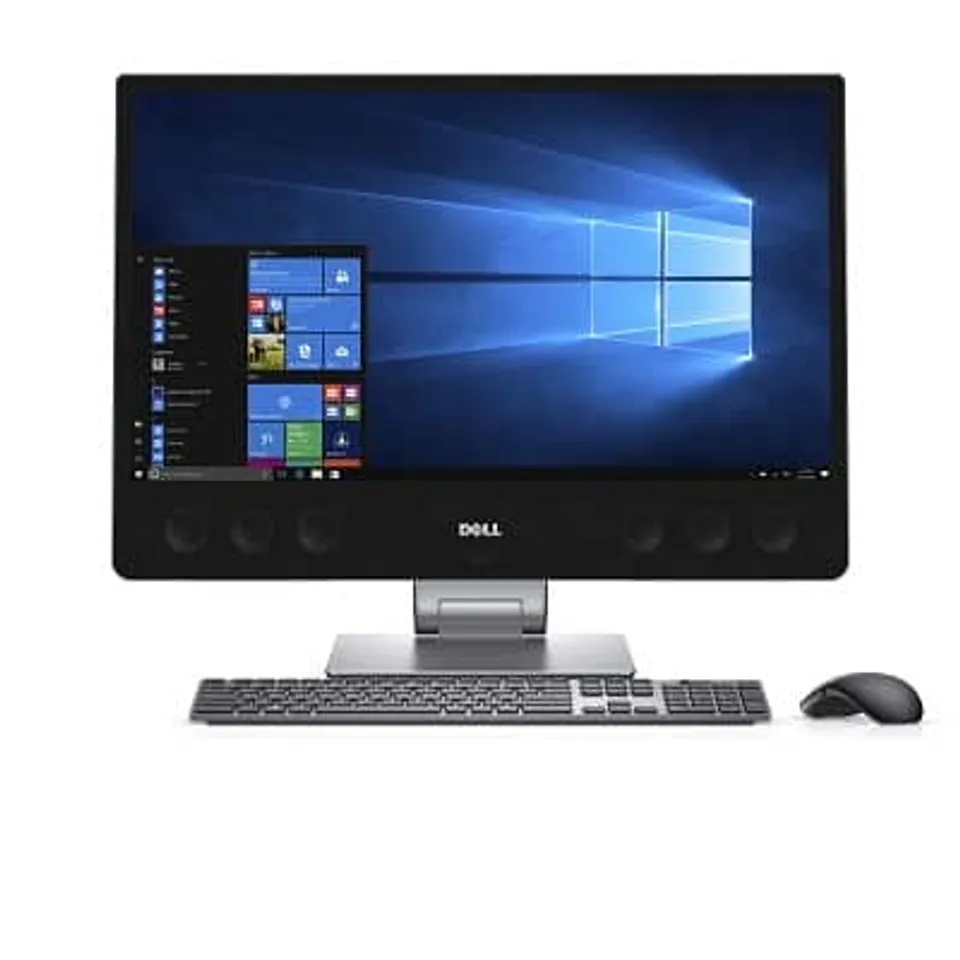 Dell announced the launch of the Precision 5720 All-in-one, the newest addition to its flagship line of Precision devices in India. The 27-inch Dell Precision All-in-One 5720, caters to a variety of industries which are centered on graphics-intensive tasks including Manufacturing, Media and Entertainment, Architecture and Design, Health.
Taking forward a 20-year legacy of shaping industries that thrive on creativity, the Dell Precision 5720, is one of the world's first VR-ready all-in-one (AIO) workstation,equipped with AMD Radeon Pro graphics, rendering a seamless touch to graphic-intensive tasks, outstanding reliability with ISV certifications, ECC memory and Dell Precision Optimizer; make this the world's most powerful All-in-One workstation.
Commenting on the launch, Indrajit Belgundi, General Manager, Client Solutions Group, Dell, India said, "At Dell, we are committed to constantly revolutionizing our technology to deliver the best products and services, in line with the evolution of customer needs. The launch of the Precision 5720 All-in-One is a testimony to our belief in the legacy of Dell's Precision range, which offers the best-in-class experience for creative minds to bring their ideas to life.
We are proud to offer the world's first VR capable AIO supporting professional graphics and staying true to Precision's legacy of powering some of the greatest projects, for customers who depend on quality design for success – and what better time to do this than the 20th anniversary of the product line."
Innovative technology to create landmark products and results, when it comes to design and creativity
Key features:
The Dell Precision 5720 All-in-One is the only AIO to feature professional graphics: AMD Radeon™ Pro graphics (WX 7100 or WX 4150)
With a spectacular, 27-inch UltraSharp™ 4K Ultra HD display (available with touch option), the Precision Workstations are Independent Software Vendor (ISV) certified, ensuring high-performance applications work smoothly
The workstation is the world's first VR ready AIO, with Intel® Kaby Lake and Sky Lake processors (Core™ i5, i7, Xeon® E3-1200 v6)
The device comes with 10 speaker sound system powered by dynamic amplifiers capable of 50W per channel at <1% THD coupled with Jack Joseph Puig Signature Series powered by Waves MaxxAudio® Prorendering studio-quality production, editing, and play back.
The Precision 5720 AIO can support up to 3 additional 4K displays at 60Hz or an additional 1x 5K and 1x 4K at 60Hz.
Availability and Pricing
The Dell Precision 5720 All-in-One is available in India from 01 September, 2017 at a starting price of INR 109000 /- and is available for purchase on dell.co.in
20th Anniversary of Dell Precision
2017 year marks the 20th anniversary of Dell's Precision line in the industry. Since its inception in 1997, Dell Precision devices have catered to the needs of technical and creative professionals and disrupted industries and helped produce some of the iconic and award winning projects globally including:
Pixomondo designed and evolved the dragons inthe HBO series "Game of Thrones"
Imagination Studios, a global creative agency, built and powered a first of its kind car launch in virtual reality to introduce Jaguar Landrover's first electric car, the I-PACE
An immersive VR experience for the release of "Spider-Man: Homecoming
In addition to powering the Visual Effects for "Spider-Man: Homecoming" film, five of the last seven Academy-Award winning films' Visual Effects were also powered by Dell Precision