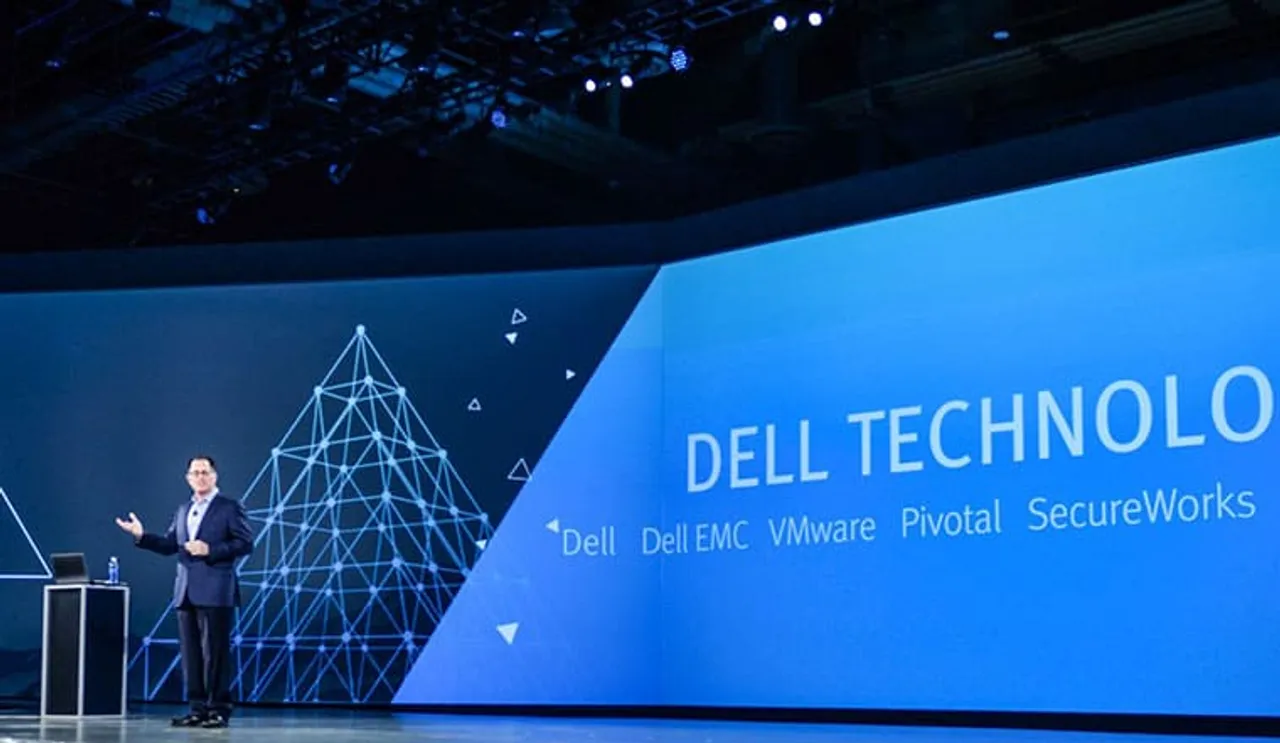 Dell Technologies  brought out of stealth its venture practice Dell Technologies Capital. Since its inception a few years ago, Dell Technologies Capital has been an active investor in more than 70 early-stage startups, with the mission of  helping founders and their teams develop innovative technology solutions and bring them to market.
"At Dell Technologies Capital, we have a fundamental understanding of what promising young companies need to change the world," said Michael Dell, chairman and chief executive of Dell Technologies. "We provide the resources, scale and expertise to help them continue innovating and maximize their potential."
The ventures team focuses on emerging technology areas that are relevant to the Dell Technologies' unique family of businesses including Dell, Dell EMC, Pivotal, RSA, SecureWorks, Virtustream and VMware. Examples of Dell Technologies Capital 's investment areas include storage, software defined networking, management and orchestration, security, machine learning/artificial intelligence, Big Data/analytics, cloud, Internet of Things (IoT) and DevOps.
"Capital is merely table stakes to set a startup company on the path to success. New companies are looking for active investment partners who provide breadth and depth of expertise and access to resources and scale," said Scott Darling, president, Dell Technologies Capital. "Dell Technologies Capital is comprised of a team of highly experienced investors with an extensive network of industry contacts to help our portfolio companies achieve escape velocity. We've been making these investments in stealth mode for a number of years and are accelerating our pace of investments."
Dell Technologies Capital offers experienced board members, deep technical expertise as well as access to the global scale, channel, OEM and go-to-market relationships that are unique to the Dell Technologies' family of businesses. In addition, we provide access to industry-leading technologists, investors and company executives.
"I have known and have greatly enjoyed working with Michael, Scott and the team at Dell Technologies Capital for many years," said Andy Bechtolsheim, co-founder, chairman and chief development officer of Arista Networks. "They have a unique set of perspectives spanning core infrastructure to cloud native technology and thus are a valuable advisor and investor to any company in the IT industry."
Two Dell Technologies Capital portfolio companies are being highlighted at Dell EMC World this year:
-          Edico Genome created the first bio-IT processor and an end-to-end platform designed to analyze the massive workloads associated with DNA sequencing.  Edico Genome is delivering a pre-configured, out-of-the- box solution with Dell Technologies that enables the analysis of an entire genome in 22 minutes compared to more than 24 hours using standard software.
-          Graphcore developed new technology to deliver massive acceleration for Machine Learning (ML) and Artificial Intelligence (AI) applications. The company's Intelligence Processing Unit (IPU) is the first to be designed specifically for machine intelligence workloads. Graphcore IPU platforms are designed to improve performance, increase efficiency and lower the cost of accelerating AI applications in cloud and enterprise datacenters. Dell Technologies Capital is helping Graphcore utilize Dell Technologies' OEM and product integration capabilities to bring their innovative technology to even more customers.