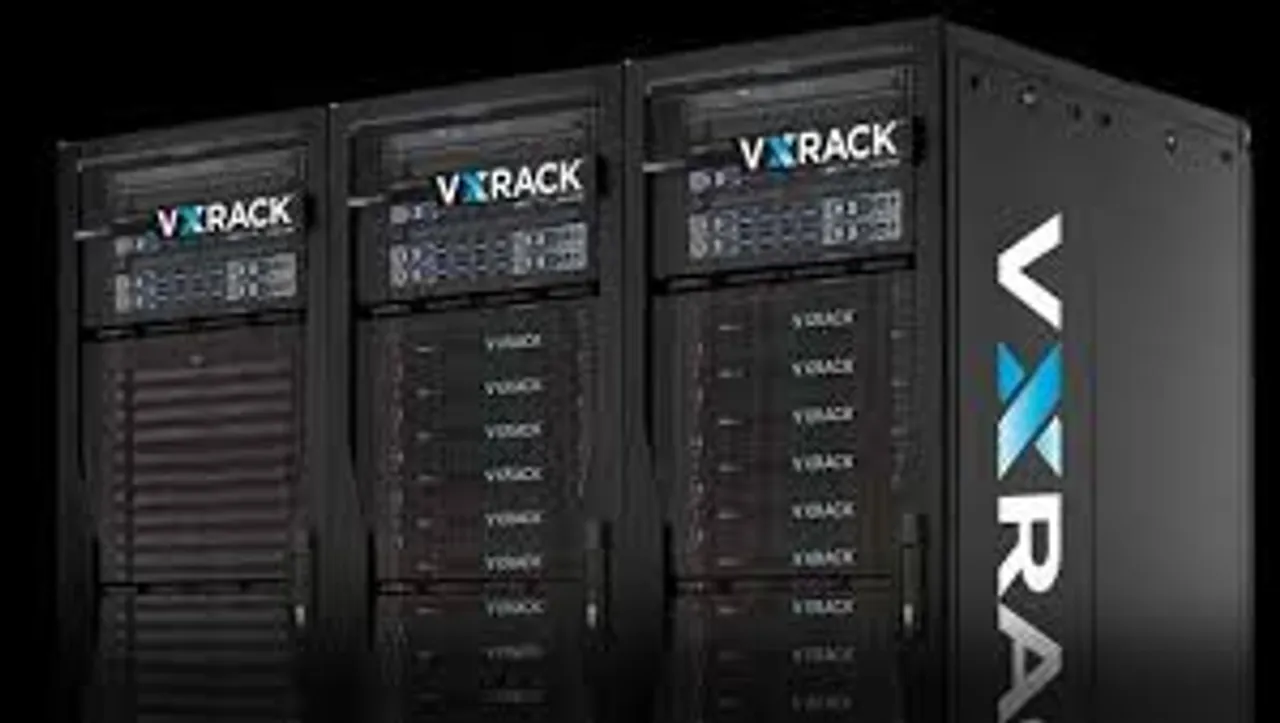 Dell EMC has expanded its converged systems portfolio by integrating its Dell EMC PowerEdge servers into Dell EMC VxRail Appliances hyper-converged infrastructure (HCI) in India.
This will help Dell EMC to address more use cases in India and to help modernize data centers with comprehensive service and support.
"Modernizing IT infrastructure and reducing infrastructure footprint are the key IT priorities across organizations," said Matt Oostveen, Chief Technology Officer, Dell EMC Converged Platforms and Solutions Division, Asia Pacific & Japan. "Technologies such as hyper-converged infrastructure are gaining traction to address both optimization demands and removing infrastructure management complexities. HCI is the fastest-growing part of the IT infrastructure market as businesses of all sizes continue to desire substantial infrastructure simplification."
"Dell EMC's vision is to look holistically at the customers, by not just solving their infrastructure challenges, but help them towards meeting their business objectives and keeping this in mind, we are committed to addressing the growing needs of the converged systems market in India said Anshuman Rai, Director Sales– Converged Platform & Solutions Division (CPSD). Hyper-converged infrastructure has quickly proven effective for core data center workloads. We are now extending the long awaited availability of VxRail Appliances on PowerEdge servers here in India, enabling organizations to benefit from greater HCI performance with even more flexibility and scalability."
"This unique architecture is the result of our joint vision with Dell EMC to consistently deliver to our customers a simple, cost effective hyper-converged solution for a wide variety of applications and workloads," said B.S. Nagarajan, Senior Director, Systems Engineering, India & SAARC, VMware India. "VxRail will provide customers with the seamless and familiar VMware experience for quick and easy deployment while protecting their investment in existing infrastructure and expertise," he added.
VxRail Appliances on PowerEdge servers expands the VxRail Appliances portfolio to address new use cases. These VxRail Appliances feature 40% more CPU performance for the same price, increased flexibility and scalability with more configurations, all-flash nodes equipped with double the storage capacity and a new 3-node entry point that is more than 25% less expensive.
Storage heavy workloads including Big Data Analytics and Microsoft Exchange can take advantage of VxRail Appliances based on the PowerEdge R730xd platform that has highly dense storage nodes coupled with the latest Intel processors to provide high-performance processing.
Graphics-heavy client virtualization workloads that require increasing levels of performance found in the latest operating systems including Microsoft Windows 10, as well as productivity applications and graphics-intensive CAD/CAM, research and development applications based on the PowerEdge R730.
Remote Office/Branch Office environments can leverage the low-end 3-node entry option based on the PowerEdge R630 with a starting priced as low as US $25,000 for a three-node cluster2, allowing customers to cost-effectively deploy HCI to simplify IT management at multiple remote sites.