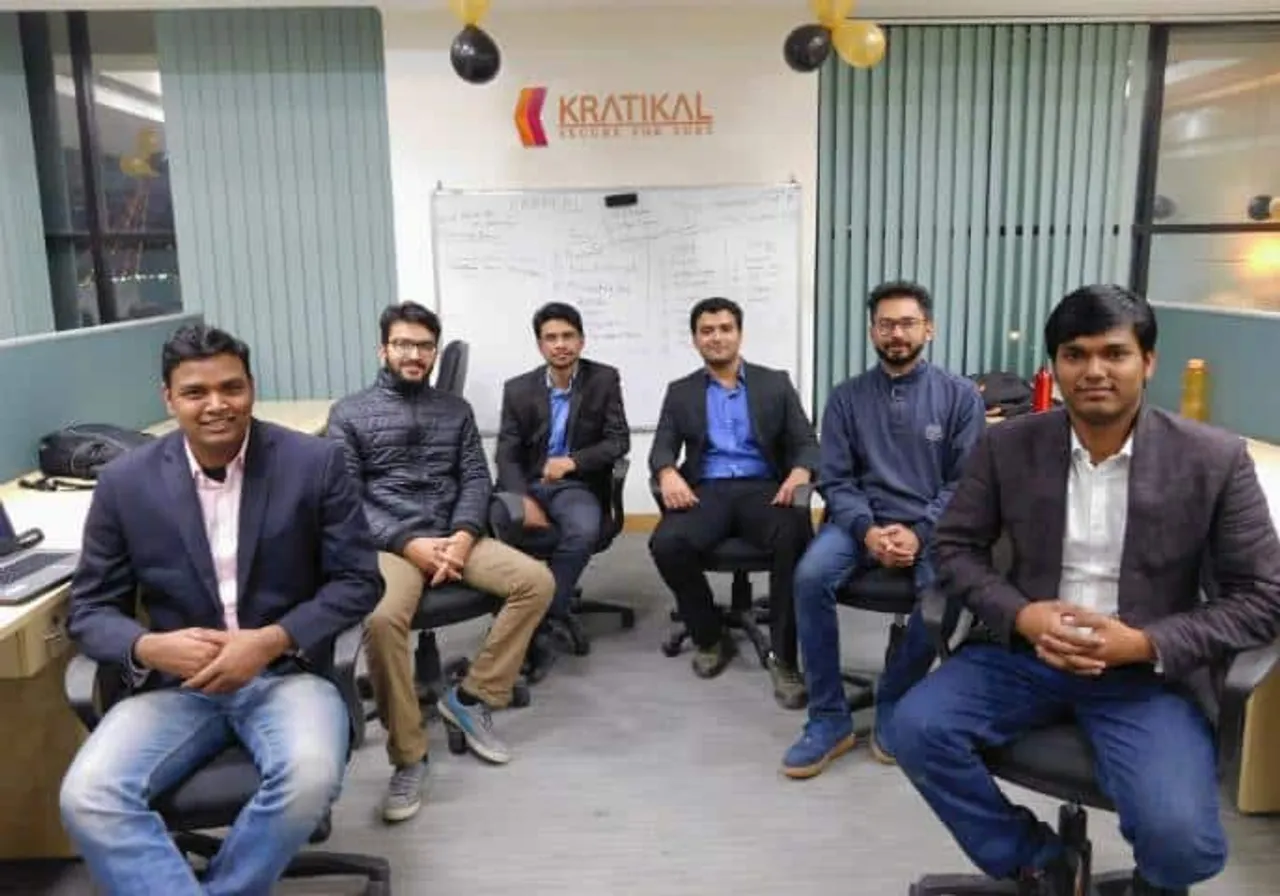 Kratikal has recently raised undisclosed amount of funding from Amajit Gupta, ex-MD Juniper Networks India and ex-Director Microsoft India, Praveen Dubey, Co-founder MutualPR and J P Bhatt, CEO and Co-founder, ImpactQA.
Ideated in 2012 and launched its product offerings in 2013, Kratikal were founded by Pavan Kushwaha and Paratosh Bansal during their second year in NIT, Allahabad. The idea came up when Pavan's Facebook account got hacked. He started investigating the cause and came up with the idea of starting a project to spread awareness about online threats amongst students and corporate. The idea was conceived and hence Kratikal was born. Soon after, when Pavan and Paratosh discussed their idea with Dip Jung Thapa, Prashant Pandey and Ankit Singh, they all teamed up to build India's finest Cyber Security Training and Servicing Provider company.
'We aim to provide world class cyber security solutions globally and work on building the environment and train the IT professionals and digital community in India about how to build secure systems' said Pavan Kushwaha, CEO Kratikal.
He further explained the current suite of services offered by Kratikal which includes Application Testing, Vulnerability Assessment, Security Auditing, Penetration Testing and Cyber Forensics. As a means to spread awareness about the online threats, they also offer customised training sessions for Corporate, Law Enforcement Agencies and Educational Institutes .
Kratikal is mentored by KN Basudevan, Founder RankOne Consulting who specialises in telecom architecture and Madhu Gopinath, payment specialists and founder Opus Group of Solutions.
On the recent funding, Amajit Gupta said "As we are speedily moving towards digital age, cyber security is the necessity of the future. I have a firm belief that team Kratikal will be a leader in securing the internet space for everyone"
Currently with its 15-member team, Kratikal is providing its services to domestic and foreign clients in USA, Australia, New Zealand and South Africa for matters related to cyber-crime, forensics and cyber fraud. Their clientele includes corporate houses, Police department, law enforcement agencies and countless individuals.
Dip Jung, An ex-Product Manager from Paytm said 'We are moving to a new domain where we are now developing a high quality and practical content in cyber security certifications. These will not only be focused for Engineering Students and Professionals but also for the cyber security enthusiasts and decision makers of the companies.'
The young team is also developing the tool to automate their security testing services with the help of Data and Artificial Intelligence. This automated tool will bring down the high cost of security testing and make it economically feasible for all the SMEs to be secure. The corporate will also be able to use it as SaaS based product for security testing.
We are entering an age where your coffee maker to car will be run by software. This makes systems around us vulnerable to hacking. Hacking can be an act, not just by individuals, communities but also State-sponsored like we recently saw in the US Presidential Elections. In past, many Indian websites (both governmental and non-governmental) have been hacked and taken down by such groups.