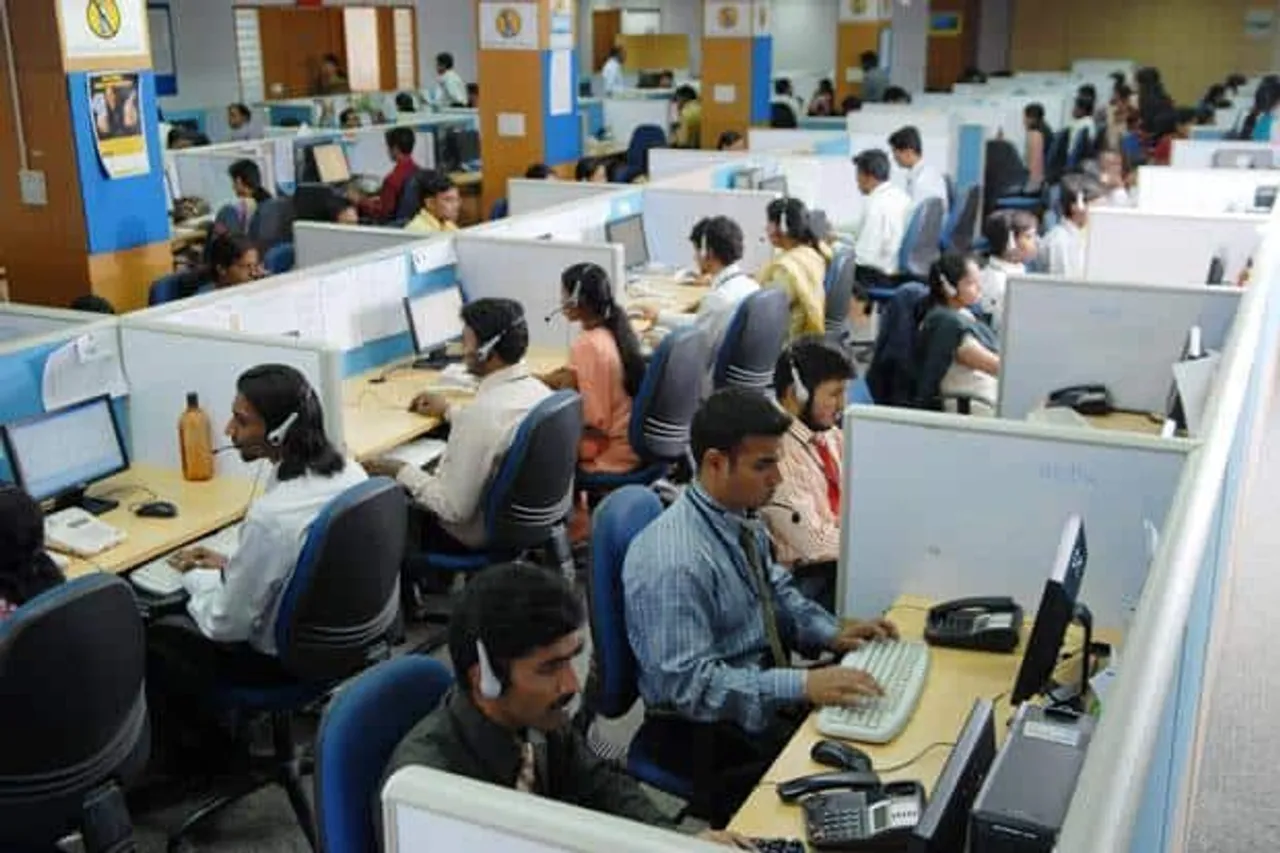 The Indian IT industry is showing growth in revenue but with falling recruitment numbers of Engineers.
Today, the Indian IT industry is trying to use only 16,055 IT engineers to generate every additional $1 billion of export revenue, as compared to 31,846 engineers in 2009-10, according to the NASSCOM figures. This seems to be an expenditure saving measure used by the industry to check its falling profits from abroad. IT companies are using half the number of engineers to do the work as compared to the number recruited earlier.This kind of figure shows increasing unemployment among the IT engineers in the country. Besides, those who are employed are being overworked and have to work for longer hours for less salary. This is despite the fact that the IT companies are trying to make the same amount of profit for themselves as before.
"What you're seeing now is about 200,000 people being hired in the IT industry - it's not the 4-5 lakh that they used to hire 10 years ago. And that's because the growth has shrunk from 35-40% and the competition was for resources," Infosys cofounder Kris Gopalakrishnan said.
There is a likelihood that the income earned by the IT engineers will drop by a third in near future. This is because the IT industry is facing a decline as the Western countries recede from using Indian IT industry's support for their IT work.
The IT Engineers in India are already earning 50% less than their counterparts in China.
The current fields in which IT engineers are being hired have changed to Big Data, analytics and cloud computing. The coding professionals are not finding jobs anymore.
Earlier, India provided the cheap labour for low-cost software development and the companies such as Infosys, TCS and Wipro thrived on this. The IT engineers had a field day and coding professionals commanded high salary.
However, today the foreign companies have begun to recruit more software professionals in their own countries and hence, Indian software professionals are finding it difficult to find employment or have to work under exploitative situations in terms of hours of work vs salary and other benefits.
India has to look at it in the broader context if Indians have to survive in the fast-evolving IT world today. No industry can thrive forever by supplying cheap labour for other countries' companies. Ultimately it becomes an exploitative situation because the foreign company has to make profit for itself and has to contribute to the overall development of its own country's interests. And IT industry is no exception to this rule.
If the Indian IT industry has to compete in this challenging world, it has to  -
1 - begin making its own branded softwares and build its own networking and big data solutions and
2 - pressurise the Indian government to help it sell its products, solutions and services overseas by negotiating with the foreign governments aggressively on an equal basis.
3 - Multinationals should be allowed to sell in India. But they must be allowed only on an equal basis - that is only if the Indian IT products, solutions and services find an equal market overseas. Their countries have to allow Indian IT businesses in their markets equally. This should be made a non-negotiable condition for the multinationals to function in India, without any compromise. Short-term, ad-hoc solutions don't work in today's aggressively competitive environment.
Unless this is done, the Indian IT industry is going to face the same fate as other industries have faced in history - of being wiped out by the foreign predators.
There is no other solution for this. The Indian IT industry has to take this challenge head on.