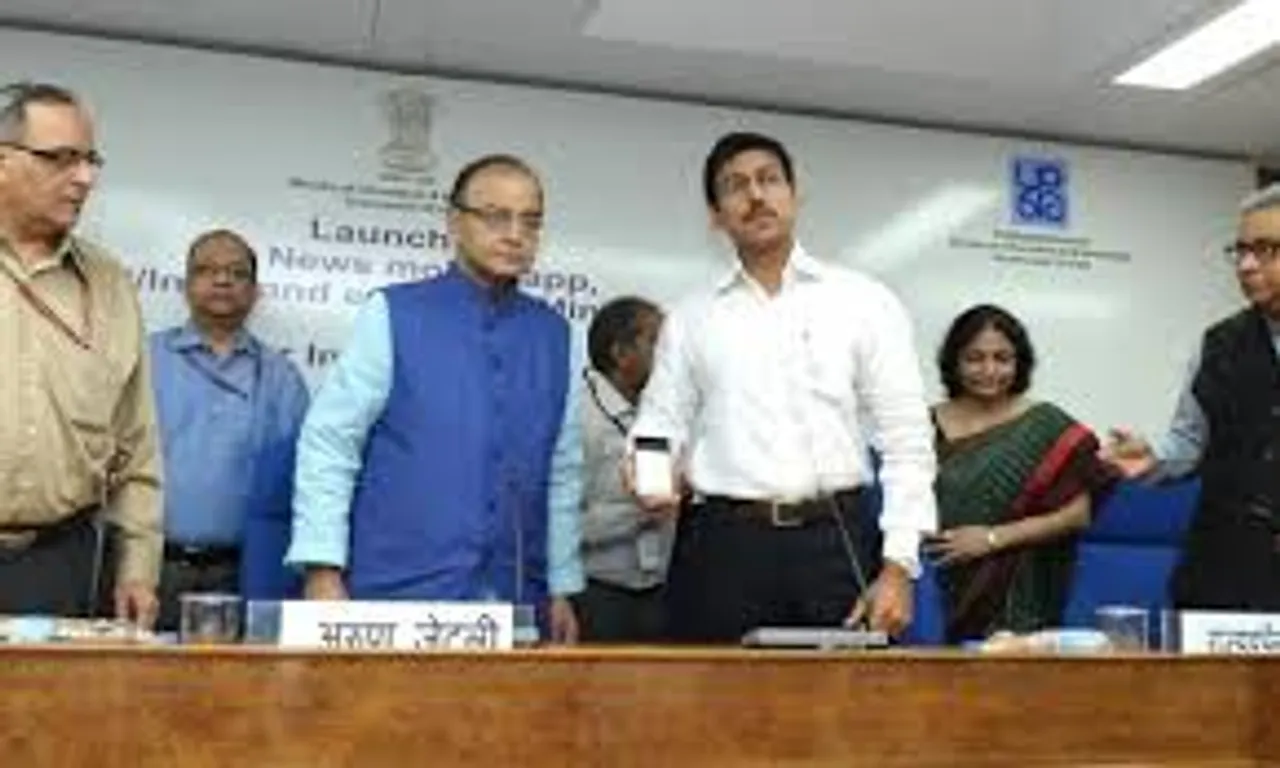 Information and Broadcasting Minister Arun Jaitley launched a mobile application of DD News. Arun Jaitley said there were multifarious channels of information dissemination and objective presentation of news should never become a casualty.
There was space for news based on facts and correct information in a news scenario which was competitive, event-based and anchor-driven, he was quoted. The application will provide DD News a platform to instantly communicate news on a 24x7 basis and it has added a new dimension to its profile, he said, adding that the application will address the needs of viewers who sought information through the mobile phone.
The minister said the launch of the application by DD News was an important milestone for Prasar Bharati as it catered to the information needs of a pan-India audience.
The minister also launched an e-book of the Information and Broadcasting Ministry and e-version of India-2015 and Bharat-2015 -- reference annuals brought out by the Publications Division.
"It was imperative to constantly and consistently improve the ongoing efforts to go digital," he said. Referring to the e-book, he said it captures the achievements and initiatives of the ministry in the last one year and presents the content in a multi-media and reader-friendly format with pictures and embedded videos.
The new mobile application of DD News will make live TV, news feed and top videos available on smartphones.
Officials said the mobile application has a user-friendly interface and is available even in poor network conditions. Both Android and i-Phone versions of the application are available.