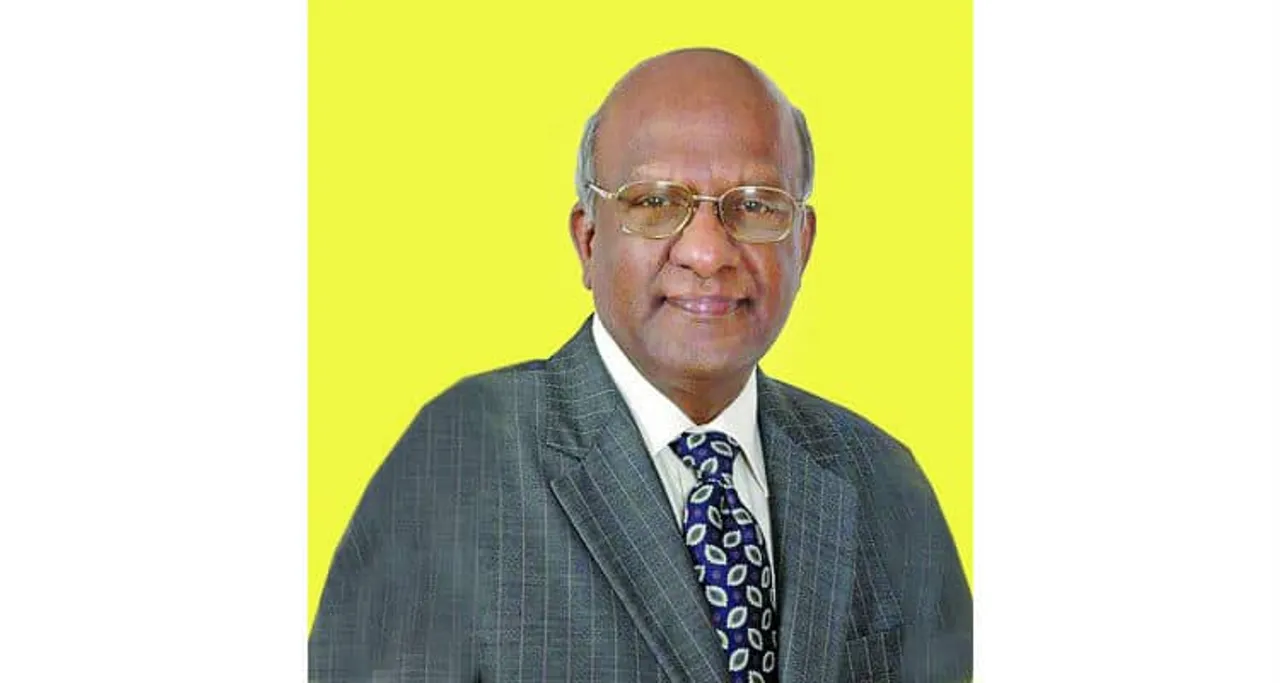 Authored By: Dr SRIDHAR MITTA , MD & Director and Founder, NextWealth Entrepreneurs
Today, the Indian IT industry is mature-thanks to its R&D lineage. It is ready to assimilate digital technologies
Dr Mitta comes with over 3 decades of IT experience, having been a part of Wipro IT from its inception. Prior to establishing NextWealth, he also co-founded e4e Healthcare Business Services and served as the CTO and President of Wipro Global R&D
The late Prof. C. K. Prahalad, a renowned thinker, teacher and visionary has had a great influence on the Indian IT industry during its infancy and significantly contributed to its success. I am one of those privileged to have been associated with him. He often used to lament that no efforts were made to capture the real story of Indian IT industry which is unparalleled in the history of the industrial world.
China's ascendency in manufacturing was based on its cheap and abundant labor and that model has been practiced earlier by Japan and other Asian tiger economies. But, what intrigued many pundits was how a developing country like India could become a leader in advanced technology like IT despite all its limitations of infrastructure and governmental controls. One of the reasons for this success is the focus on local Research & Development (R&D) by the industry.
Let me narrate the story of R&D in the Indian IT industry based on my experience of over forty years, including my role as the CTO for two decades at Wipro Technologies since its inception in 1980.
IN THE BEGINNING
Post-Independence, India adopted a socialistic model of development where in all facets of economy were controlled by the government, which led to the dominance of public sector units. Dr. Homi J Bhabha prodded the government to set up Departments of Atomic Energy and Space Research.
These departments faced shortage of skilled human resources as none of the Universities at that time were teaching subjects relevant to their requirements. So, they started practice schools wherein bright fresh graduates were taken and trained in-house for the required skills.
The R&D of Department of Atomic Energy indigenously developed electronic instruments and computers, as western countries refused to sell them due to restrictions imposed. Later, the department transferred its technology to Electronics Corporation of India Limited (ECIL) at Hyderabad.
ECIL focused more on real-time applications due to its heritage. The need for commercial computers was met by IBM of the United States (US) with its refurbished machines and ICL of the United Kingdom (UK). The Government also set up Department of Electronics with a mandate to regulate electronics and computer industries.
In 1977, India elected a new government that forced foreign companies to share technology with Indian entities. Several multinationals including IBM left India, thus creating a void in the country's computer industry. The government issued a new computer policy in 1980 that permitted the private sector to participate in computer manufacturing for the first time. Companies like Wipro, PSI, HCL, DCM, ORG, etc. entered the fray.
INNOVATIVE PRODUCT DESIGNS
Enterprise applications in the US and other countries centered on and around expensive proprietary mainframes and minicomputers.  At the same time, microprocessors were used by IBM, Compaq and others to design Personal Computers for increasing personal productivity. India was a price sensitive market and a virgin territory without any legacy systems.
Indian IT industry converted this challenge into an opportunity by offering microprocessor based minicomputer systems to address enterprise applications with excellent price performance. It adopted open systems like UNIX operating system, IEEE standard bus, third party compliers and databases etc. The Indian government lent a helping hand to this movement by standardizing such systems for government and commercial bank applications.
When Intel introduced the 386 processor, Wipro was the first company in the world to develop a multiuser minicomputer using 386 and this feat was acknowledged by its CEO Andy Grove. Again, when Intel came up with the i860 processor - 'Supercomputer on a Chip' - Wipro was first to design a multiprocessor i860 system with IEEE 1296 bus for highly computational intensive applications. Experienced talent from public sector units and government research labs, and smart engineering graduates from IITs flocked to the R&D labs of private sector IT companies.
R&D in Indian IT industry has thus built impressive capabilities in innovative product design and development of hardware, system software and application software.
CONTRIBUTION TO PROJECTS OF NATIONAL IMPORTANCE
Indian IT industry, using its R&D capabilities, participated in projects of national importance undertaken by Departments of Defense, Space, Aeronautics, Atomic Energy and others. There were sanctions by Western countries because of India's nuclear capabilities (post the peaceful explosion). Wipro, Tata's, HCL, ECIL and others rose to the occasion by contributing to these projects silently.
For example, Wipro developed rugged computers for missile checkout systems for Defense; Satellite tracking systems for Department of Space; Parallel computer systems for National Aerospace Labs, Fault tolerant computer systems for Telecom applications and many others. When the government instituted an Award for Excellence, Wipro bagged the first prize for five successive years.
GLOBAL R&D OPPORTUNITIES
Companies like Wipro anticipated that the government would open the computer industry to competition by inviting foreign players who would come in with advantages of technology, talent and financial resources. It would indeed be an uneven contest. It also dawned on the Indian players that if the doors are opened for outsiders to come in, it also implies that Indian companies could go out and address global opportunities!
The only globally recognized resource India had was skills to design computer products and to develop software. In this context, Wipro decided to convert its captive R&D addressing the domestic market, to a business unit that addressed global opportunities in software development and product development, i.e., being a 'Lab for Hire'. That was the beginning of Wipro Global R&D. When the government started liberalization of the Indian economy in 1991, Wipro was ready to go global.
The first customer for Wipro Global R&D was Intel. It was aware of Wipro's design capabilities as demonstrated by its products developed on Intel microprocessors for the Indian market.
Wipro pioneered the concept of 'India Development Centres (IDCs)' that replicated customers' own development centres. It put together an IP policy that articulated various procedures that govern IP, including training, escalation procedures, protection measures etc.
Further, to insulate the IDCs from infrastructure inadequacies, Wipro equipped them with captive power generators, satellite communications etc. Using Intel as a reference customer, Wipro succeeded in getting more technology customers like Tandem Computers, NCR and Sun Microsystems.
Some of the other Indian IT companies also attempted to start subsidiaries for IP and product businesses apart from service businesses. Wipro founded EnThink, Infosys established Yantra and TCS tried a multimedia company in the US. But, such feeble attempts failed. Another point to note is that, when the IT services business grew manifold, many companies tried to develop technology elements to bring in a non-linearity relationship with the number of people employed. But this also saw a very limited result.
GENERATING R&D TALENT AT SCALE
The value proposition from R&D in Indian IT industry was so awesome to its global customers, the business doubled each year. But, it created a peculiar problem – talent shortage. The usual practice of campus recruitment from premier institutions and lateral hiring could only partially fulfill the projected demand. So, there was a need for a different approach to create the talent pool. Wipro, established a practice school, internally called 'Wipro University', adopted from ECIL. Wipro interviewed fresh engineering graduates from tier 2/3 towns, evaluated their attitude and thoroughly trained them in-house to be on par with graduates from tier 1 cities.
Today, several Indian IT companies like Wipro, TCS, Infosys etc. hire 40-50,000 graduates every year from different universities, geographies and cultural backgrounds, and send them after training to different countries, cultures, etc. on a routine basis.
STRONG QUALITY PROCESSES
To guarantee timely delivery and ensure high quality of service, Indian companies needed to follow globally accepted standards. Unfortunately, no such standard was then available specifically for software development.  Though, Wipro had implemented quality processes in its computer business, right from the factory floor to customer feedback mechanisms.
Wipro took ISO 9000, meant for manufacturing oriented activities and developed a quality system for software design. Wipro was also quick to adopt software development quality standard defined by Carnegie Mellon University called the Capability Maturity Model (CMM). Wipro was assessed at Level 4 (highest being Level 5) in its first attempt. Wipro then added Six Sigma processes over and above CMM and ISO 9000. Most of other Indian IT companies addressing global opportunities followed the suit and accounted for the largest number of CMM compliant companies in the world.
It can be said that R&D in Indian IT demonstrated this unique capability for design of computer hardware, software, applications, handling of small and large projects without the need for its customers to change their processes, only because of the strong quality processes it adhered to.
Contribution to Start-ups
Having experienced rewarding outcomes in outsourcing product development work to Indian IT companies, many multinational companies (MNCs) followed to set up captive R&D centres in India. They were pleased with India's IT design talent and substantial reduction in cost of doing R&D. These centres own end-to-end responsibility for specific product lines and are often larger than their native country teams in size.
Crossflow of talent between these MNC centres and domestic R&D, together with learnings on commercialization aspects created a vibrant R&D environment. This, in turn, has spurred confident entrepreneurs to establish start-ups that develop innovative products and services for domestic and global markets. The width and depth of the Indian IT industry attracted an entrepreneurial ecosystem leading to a situation that is akin to the Silicon Valley in the United States.
Summing Up
It may be said that R&D in Indian IT industry developed well over the last five decades in four phases. During the first phase, in the Seventies, it was government laboratories and public sector units that laid the foundation by generating talent with skills in design and development. The focus was on addressing the domestic market.
The second phase started in Eighties, when private sector invested in R&D primed by talent from the first phase. During this phase, R&D designed innovative computers, contributed to national projects, developed talent required at scale and established quality processes. But, the focus was still the domestic market.
The third phase commenced in mid-Nineties when R&D in the IT industry ventured into addressing global opportunities based on the skills honed for domestic market. This success encouraged MNCs to set their own global in-house R&D centres in India. As the centre of gravity of global economy moved to emerging economies, the India market presented a laboratory for the MNCs to design relevant products and try them before taking them to other markets.
The fourth phase, in vogue now, saw the amalgamation of a conducive R&D environment with the entrepreneurial ecosystem. The combination of venture capitalists, angel investors, incubation centres, government policies, etc. are supporting entrepreneurs in India to develop innovative products for developed and developing markets.
Today, the Indian IT industry is mature thanks to its R&D lineage. It is ready to assimilate digital technologies, Internet of Things (IOT), Artificial Intelligence, machine learning, and automation, and help global enterprises to adopt these emerging technologies. The world has recognized that India indeed is powerhouse in Information Technology.