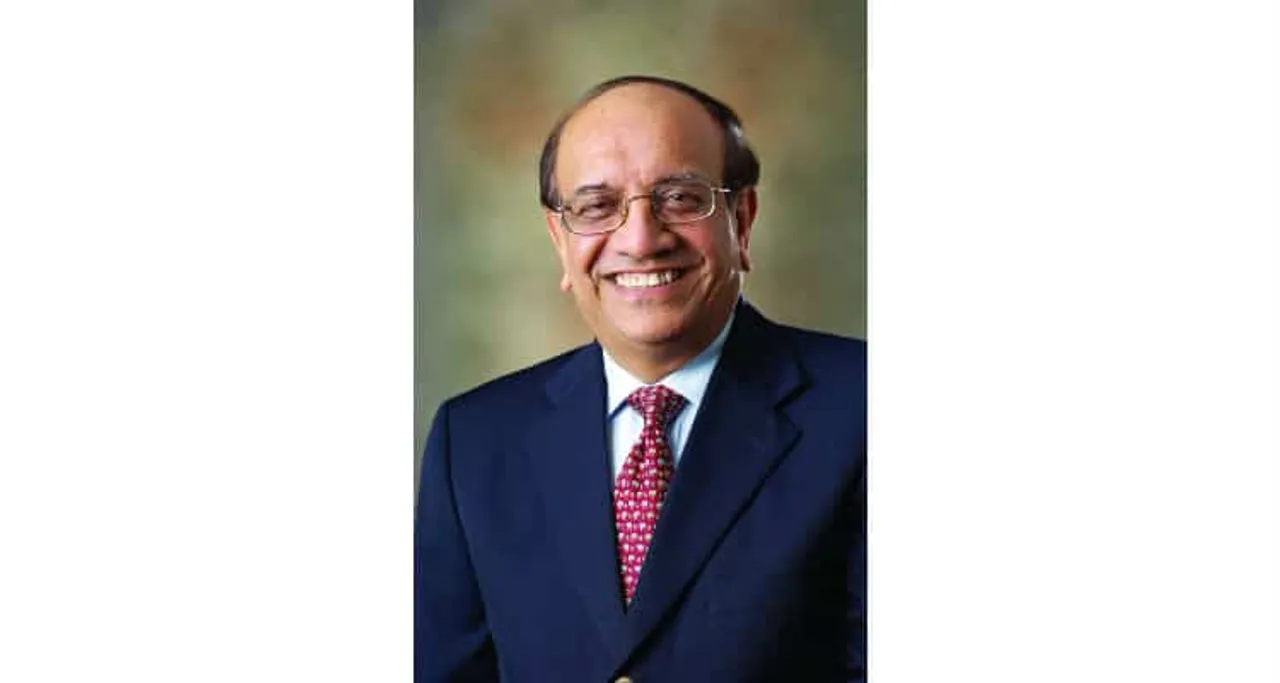 Authored By:  SOM MITTAL, Former President, NASSCOM
The Indian entrepreneurial spirit made most of this opportunity by innovating and delivering select complex processes through the offshore development model
With more than three decades of experience in the IT sector, Som Mittal is a seasoned Indian business executive. He has held leadership positions at multinational companies like HP and Wipro
KEY LEARNINGS
India's role in the global economy is evolving and its influence increasing rapidly, wherein India represents not only a very large domestic market but a source of talent, services and goods as well. Over the years, the $160 billion IT-BPM industry has played a significant role in enhancing India's brand abroad, earning valuable foreign exchange, creating high-value jobs and more importantly helping global customers transform their businesses.
There are many lessons to be learned from what the Indian IT Industry has been able to achieve and these should be helpful in furthering and enhancing India's role across sectors in the new inter-connected world.
To begin, the Indian diaspora which migrated to the US helped establish credibility for Indian skills, capabilities and work ethos. The work they did and the contributions they made, drew much acclaim and helped establish a high degree of trust and respectability. With the increased adoption of technology by corporates, supported by high-speed connectivity, it led to a significant new opportunity to leverage the pool of "knowledge workers" based in India, without having to migrate them to the US.
The Indian entrepreneurial spirit made most of this opportunity by innovating and delivering select complex processes through the offshore development model. They rapidly evolved from initially doing support work to managing the entire life-cycle of IT projects and products. Consequently, any process that can be digitized could now be done from an offshore location, making talent very fungible.
THE CHALLENGES
It was however not easy! The challenges faced were wide-ranging: poor quality perception of India, lack of reliable connectivity, concerns about piracy and IP protection, an absence of a robust IT Act and legal framework, to name a few. The industry worked hard to overcome these hurdles and get the perceptions changed. To address this kind of issues, NASSCOM was created in 1989, and a new era of collaboration between competitors, Central and State Governments and other stakeholders began. Companies such as TCS, Infosys, Wipro, Patni Computers and others played a major role.
The presence of global companies such as Texas Instruments and Motorola which established their engineering design centres in India added to their credibility. India became an early adopter and propagator of the now globally accepted SEI – CMM model. The focus was on getting international quality certifications such as ISO CMM, ITIL, etc. at the organization level and specific technology skill certifications at the individual's level.
The threat of the Y2K bug also offered a unique opportunity for India to establish itself as an industry which can scale rapidly, can deliver on time; have flexible models and do all this within tight budget constraints.
Over the years, the Indian IT continuously evolved and kept re-skilling itself to navigate several technology waves such as those of .com, client-server, ERP, web 3.0 and now digital transformation.
In parallel, a large number of global IT services also started adopting the India model and opened large development centres in the sub-continent. Many MNCs decided to set up their own captives –Global In-house Centers. The result is that we today have a US $160 billion strong industry with over 3.5 million people directly employed, working not only from metros but also tier two cities.
In some cases over 30% of the global workforce of several MNCs are now based in India. Given the nature of work, Indian companies established near-shore and on-site centres to serve customers within their time zone, in their proximity and service them in local languages. This further established India's strong presence abroad and transformed the brand, from being just an offshore provider to a real global player.
India's success also led to several new issues and myths. The industry size had become large and significant enough to attract the attention of local political dynamics and there were misplaced concerns about job losses, lowering of wages, misuse of visas etc.
These became part of political rhetoric and central elections issues in several countries. NASSCOM played a significant role in correcting these perceptions and proving that we were not the problem but in fact the solution to those very economies. It required significant lobbying efforts to influence lawmakers and administrations in these countries.
NASSCOM assisted many countries in developing very effective immigration guidelines which helped both India, as well as those countries, get access to highly skilled scarce resources. The task involved a great deal of research with facts to build the case and very close co-operation, including the support of think tanks and other trade bodies across the globe. It was clear and accepted that what India offered was not just cost arbitrage but value creation access to highly skilled scarce resources, deployment of best international practices and speed of execution.
As technology transforms every aspect of life, there would be increasing need and demand for leveraging Indian resource pool. This becomes more relevant with many developing countries having negative population growth and face shortage of STEM graduates. The needs of the future also demand more domain expertise and contextual knowledge in addition to deep technical skills. Indian companies are rapidly acquiring these through mergers and acquisitions.
While the private sector would do what it requires, the government needs to increase support this. There is an increased tendency of nationalist and protectionist agendas. While India is opening up its market, the world cannot close the doors on us. Our FTAs have tended to give more and asked less in return. We need to raise our ambitions in these FTAs.
News from India now travels widely, and the negative ones even faster. We need to be conscious of what we say and we need to participate much more in global policy forums and ensure that we have a seat on the head table.
INVEST IN POLICY ADVOCACY
Both Industry and government would have to invest significantly more in policy advocacy. We would need to give proof points and evidence that the many new initiatives such as Make in India, Ease of Doing Business, Digital India, and Policy Reforms are not mere slogans but missions that are actually yielding results. If every sixth/seventh citizen in the world is an Indian, we have both the opportunity and the responsibility to build a strong India abroad. This will be the only way that our demographic dividend will be realized and benefit the whole world
We can do it - we have done it before and would need consistent effort by all.