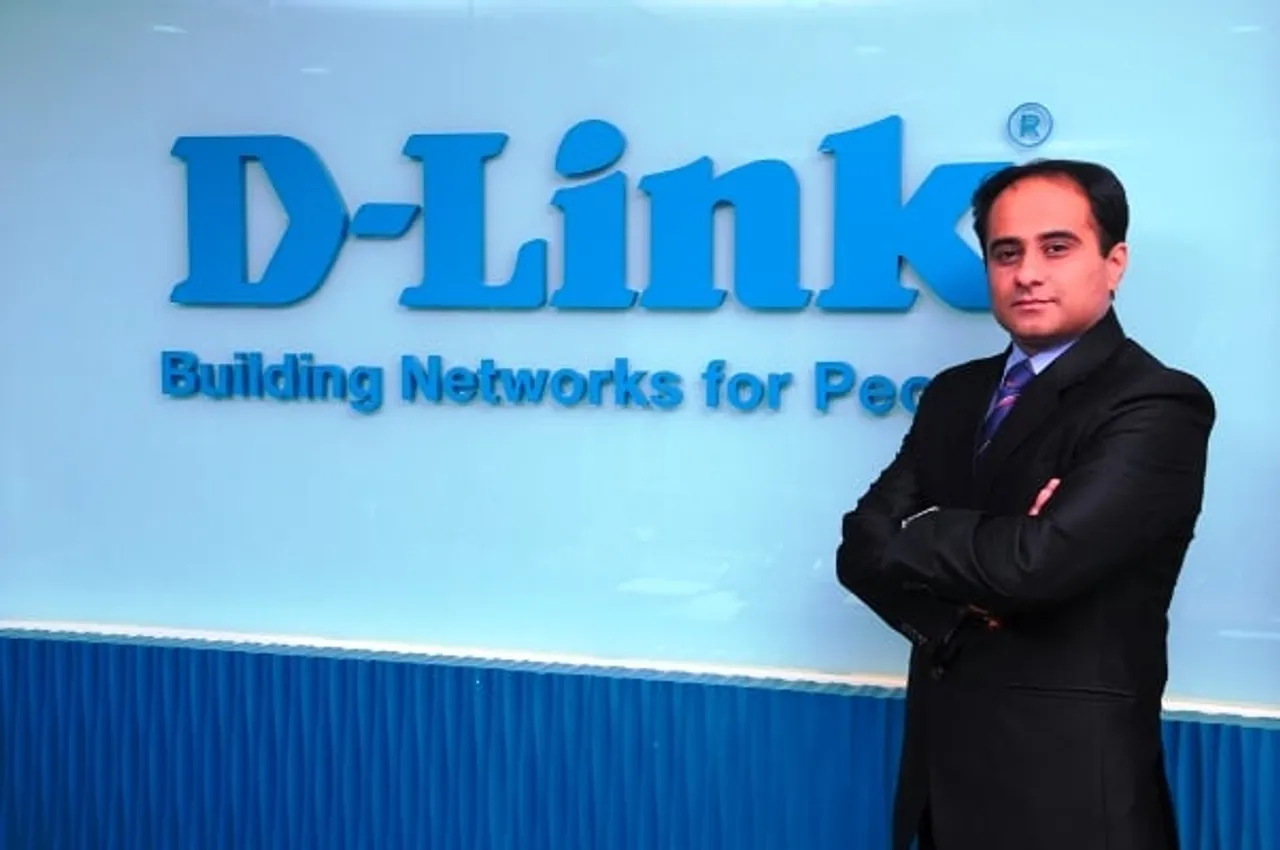 D-Link will be rolling out IoT products in 2015
D-Link India has big plans in the area of Internet of Things (IoT), Internet Security and Surveillance and the networking giant's business strategies will be focusing on increasing its reach in these segments in 2015.
In an exclusive interaction with The DQ Week, Tushar Sighat, Executive Director & CEO - India & SAARC of D-Link said that the company would be rolling out many IoT products in the coming days.
"In 2015, we will be more focused on IoT, and Internet Security. We will be releasing new product lines in these segments. Business surveillance is a big opportunity for us and we are doing lots of activities to build up this market in India", he said.
Sighat said that with Wi-Fi penetration, the IoT reaching to customers is possible in very faster way. "In the era of smart devices, people want to use smart Wi-Fi and it is a big market. We will be taking advantage of it to reach to the customers faster", he said.
D-Link is also involved in many crucial government projects like digital India and smart cities project and closely assisting the government in policy making."With government's digital India initiative, internet will reach to the interior and remote areas and there will be need for Wi-Fi and ultimately our market will grow", he said.
On the Mobility side, Sighat said that the company would  monitor that how 4G shapes up in India and accordingly it would plan its strategy.
D-Link India recorded net sales Rs. 487 Cr. in FY 2013-14 from Rs. 353 Cr. in FY 2012-13. The profitability of the company has risen to Rs. 135.83 Cr. in FY 2013-14 from Rs. 123.25 Cr. in FY 2012-13. Overall D-Link (India) Ltd. has recorded 37.8% growth in revenues with 10.2% growth in Net Profits for FY 2013-14.
The company has also entered into collaboration with some of the big players to offer industrial networking solutions. It recently entered into a business alliance with MOXA, a prominent player in networking automation. It also announced the acquisition of Team F1, a Hyderabad based networking and security software solutions developer.
Sighat said that the company would continue to forge strategic alliance with vendors aiming to offer a comprehensive infrastructure solution based completely on IP standards.
"We shall continue to strengthen our product portfolio in consumer, SMB, SME and Enterprise segment. Our channel strategy would focus on widening our re-seller base. We will continue to explore business opportunities through new alliances", Sighat said.