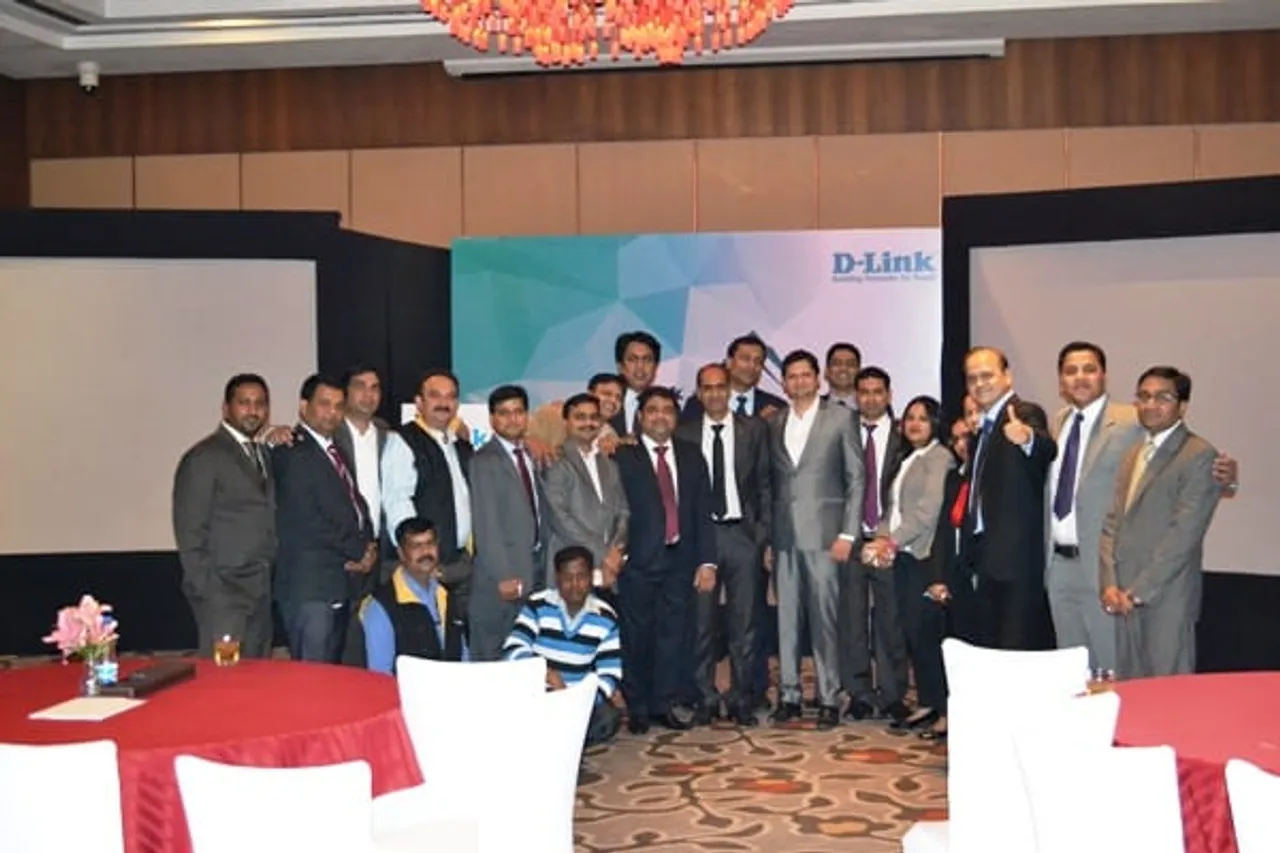 'A Multicity roadshow targeted towards System Integrators (SI) present across the country'
With an objective to address the growing demand for networking equipment's in Mid & Large Enterprise segment, D-Link the global leader in connectivity solution rolled out a multi-city roadshow - 'Pinnacle 2015'. Targeted specifically towards System Integrators 'Pinnacle 2015' will display D-Link's one-stop networking solution that are designed to meet the dynamic networking needs of an enterprise.
Pinnacle 2015 is a series of roadshow slated to reach out to System Integrators present across the length & breadth of the country. The inaugural event was recently concluded in Delhi, wherein over 150 System Integrators were present & witnessed D-Link technological excellence in Switching, Wireless, IP Surveillance, Storage, Software and Structured Cabling for Mid & Large enterprise. So while D-Link continues to serve the traditional Wired & Wireless connectivity market, it is also extending its presence in IP Surveillance domain with one stop solution that comprises of IP Cameras, NVR, Storage and Intelligent Video Management System. Further D-Link also showcased its recent introduction of 11AC range of products along with enterprise grade wireless controllers.
"The networking need of a business varies depending on the size of operation. Most large enterprises have unique & diverse networking requirements that call for customized solution. D-Link with its wide product portfolio & technical expertise, offers integrated networking solution to help large enterprise build a robust, reliable & secure infrastructure network. Infact D-Link has also tied up with specialist players like Ruijie and Moxa to address industry specific requirements, making us a single-stop enterprise networking solution provider. With Pinnacle 2015 we intend to interact & engage with System Integrators present PAN India & reinstate D-Link's networking strength in large enterprise domain" said Mr. Sanjay Soni, VP – Enterprise & Alliance business, D-Link (India) Ltd.
Pinnacle 2015 by D-Link is an interactive engagement platform to showcase D-Link's cutting edge product that act as one-stop solution for all large enterprise need. At the event D-Link will also be felicitating partners from various product segments for their incessant support towards company growth in Enterprise segment. Pinnacle 2015 is scheduled to be held in Mumbai, Bengaluru, Chennai & Kolkata during March & April 2015. Pinnacle 2015 will also address System Integrators in B & C Class cities in its second phase.