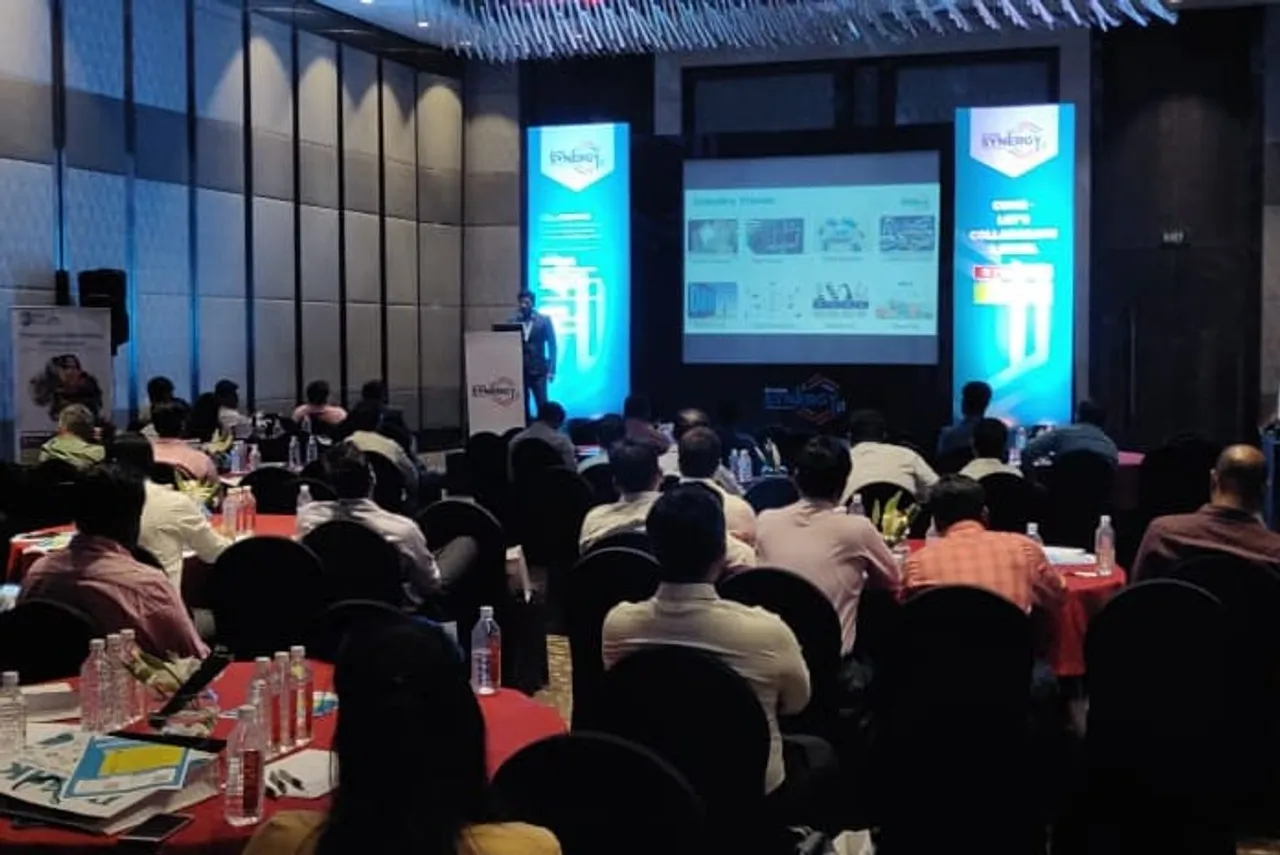 D-Link India commenced the year by outlining its plans for SMB and enterprise business. The company, in recent times, made some major appointments and realigned its strategy that is likely to accelerate growth momentum for the organisation. With an emphasis on enterprise business and system integrator engagement being of high significance, D-Link kicked off Synergy 2019, a System Integrator exclusive conference in Mumbai last weekend.
At Synergy 2019 premiere in Mumbai, D-Link hosted its exclusive SIs with an aim to introduce them to some of the latest introduction in the enterprise product portfolio, device strategies to tap on the booming opportunities in enterprise landscape, and most importantly build synergies with SIs for a long-term association.
Speaking at the event, Rohit Purushottam, VP – Enterprise Business, D-Link India, said, "India is witnessing a boom in the ICT sector with a significant rise in government investment in public infrastructure upgrades, and enterprise spending on digital initiatives. We at D-Link look forward to tapping on this opportunity by enabling enterprises with our solution centric approach. Our vision is to move up the ladder as a foremost enterprise networking solution provider in the country. In this journey, we look forward to strengthening our association with our business partners/ System Integrators. I am glad my colleague Chetan is already leading from the front and working towards creating an exclusive network of SIs."
"D-Link continues to nurture a partner-centric business model with a strong network of distributors and SIs spread across the country. For our enterprise business, D-Link has devised programs that enable SIs with training on new technology trends, marketing support, and incentive programs. We hope to see more and more partners register for 'D-Link partnership program' and leverage on the opportunities being made available," said Chetan Sabnis, Principal Consultant, D-Link Partner Community.
Synergy 2019 in Mumbai witnessed the presence of over 70 SIs with comprehensive presentations by D-Link technical team on its end-to-end networking solution. This was followed by a live demo on the latest surveillance and wireless solution, and an overview of D-Link Care (an integrated service program designed for D-Link enterprise customers).
Attendees were also updated on D-Link Partnership Program which is being facilitated through webpage partners.dlink.co.in The program provides access to D-Link's award-winning product and services portfolio, as well as a wide range of high-value benefits, that are available only to D-Link registered partners.
D-Link is likely to take Synergy 2019 pan-India in the coming quarter, with focus on A, B, and C Class cities. One of the key agendas this year at D-Link is to enhance interaction with key SIs across the country on a one-on-one basis.