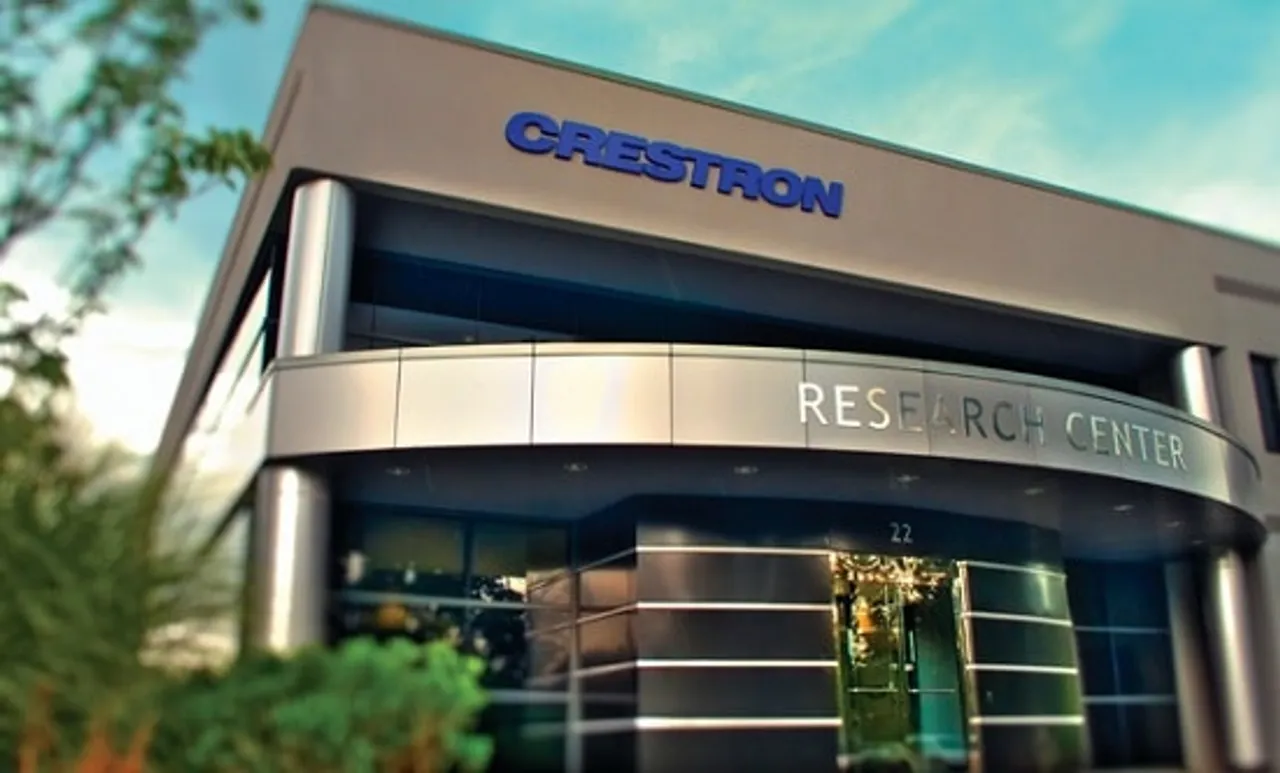 Crestron celebrated the opening of its new India Office and Experience Centre at Bengaluru. Expanding to India permits the organization to further magnify its service and support to customers like Google, Amazon, Microsoft, Facebook, Uber, PepsiCo, Coca Cola, to name a few, in the region.
More than 250 guests attended the new office launch party of Crestron. The guests comprised of Crestron dealers, consultants, architects, builders, interior designers, lighting designers and specifiers, electrical contractors, vendor partners and media.
Headquartered at RMZ Eco World on the Bengaluru tech corridor with 31, 000 square feet of floor space, the India HQ forms part of Crestron's strategic blueprint for business development throughout the Asia Pacific region. The expanded presence and business strategy is being overseen by Stuart Craig, CEO, Asia Pacific, who is based out of the Crestron APAC Head Office in Sydney, Australia.
"We are excited to provide hands-on support to our clients in India",said Stuart Craig, CEO, Asia Pacific Crestron. "The new office features premium service including a training theatre to accommodate professional development coursework. We have also built a state-of-the-art Crestron Experience Centre for our array of customers to experience our latest technology and solutions in a feature-rich setting. India is a very important market for us and Crestron is committed to providing the best service and solutions here."
The company has appointed industry veteran Gagan Verma as the Executive Director for India. Gagan is a management professional with 18+ years of industry experience.  In his new role Gagan will drive strategy and business plans for new and existing markets, channel development & management, and alliances management in India.
Gagan Verma added, "I look forward to bringing my experience to Creston and leading the India business. India is a significant market for Crestron in terms of growth and we are committed to growing the advanced control and automation sector here. We at Crestron have always built solutions that integrates technology to provide world class communications. "
Following the launch, guests received guided tours of the new office, state-of-the-art experience centre and fully functional training rooms. This also included demonstrations of the latest products and solution Crestron offers including Education Solutions, Network AV Management, Room Scheduling and Home Automation Solutions.
Crestron is headquartered in Rockleigh, New Jersey with Experience Centers and Design Showrooms located in New York City, Los Angeles, Las Vegas, Phoenix, and Cypress. Globally Creston operates Experience Centers and Design Showrooms in London, Frankfurt, Shanghai, and Beijing.