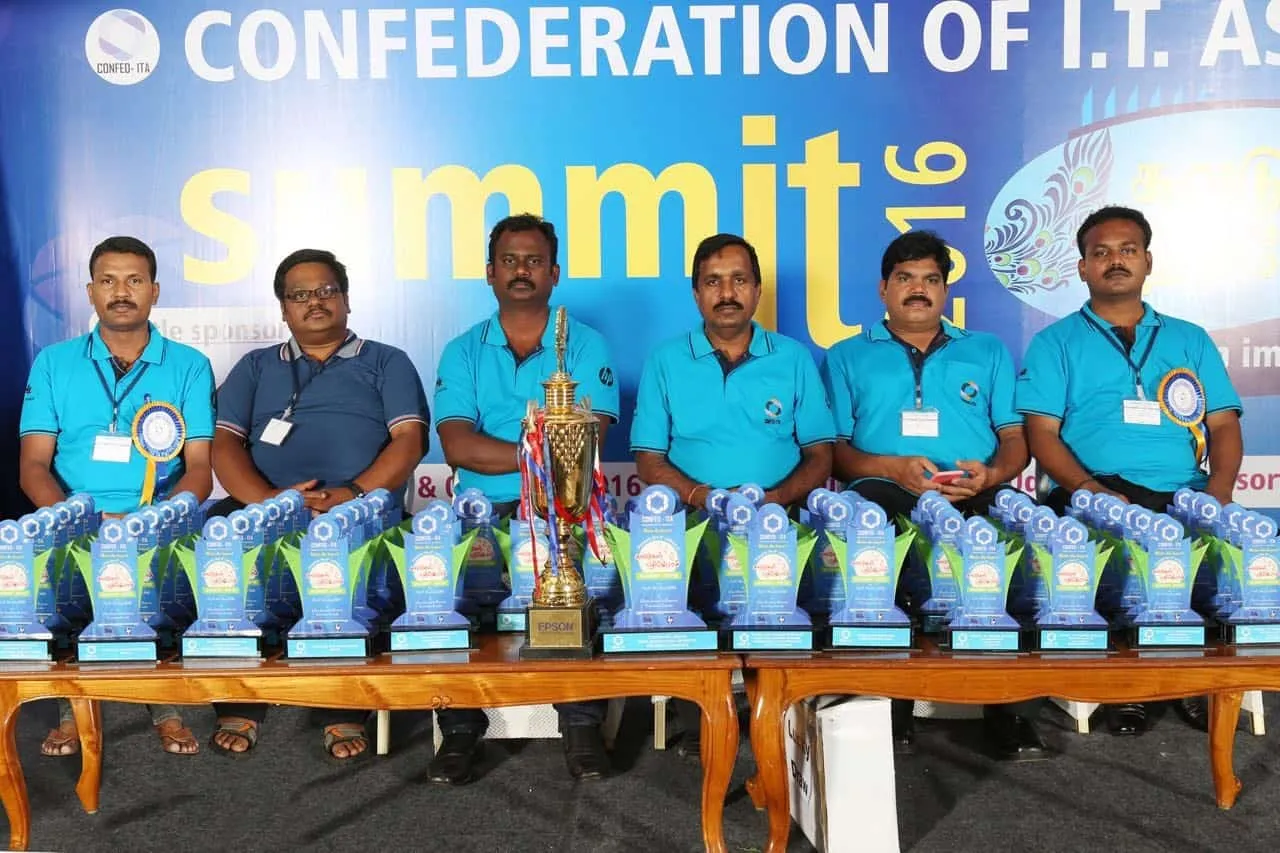 The new team of Confederation of IT association, the Tamil Nadu based IT retailers association, has concluded their summit here with the new team headed by Balasubramanian assumed charge.
The event was organized at a private resort among 500 odd IT retailers and system integrators across Tamil Nadu and Puducherry. Inaugurating the summit, R Balasubramaniam, the new president of the association said that the new team will focus only on innovation. "True to the theme of the event, 'Suvadugal Padhippom' (Let's make impact), the association and the office bearers will work towards creating positive impact amongst the members.", he said.
N Sivanesan, who dons multiple caps including the president of Federation of All Trade & Industry Associations of Erode District, was the guest of honor. "We need innovation. This is the right time, you should stop thinking about the e-sale and think of new avenues which will take you to the next level."
Tally solutions the principal sponsor of the event had trained the members about the way the company wants to grow with the channel partners and what are their channel plans. HP India explained their new-age computing devices and how the company is planning to bring value to the channel community amidst the global decline of the PC business.
The new office bearers include Balasubramanian of Erode (President), Sujay K Vijayan (Secretary), T Kumar of Tirunelveli (Treasurer), A Rajkumar of Karur (Vice-President), S Rajesh of Nilgris and E Eswaravelu of Kanchipuram (Joint Secretaries).