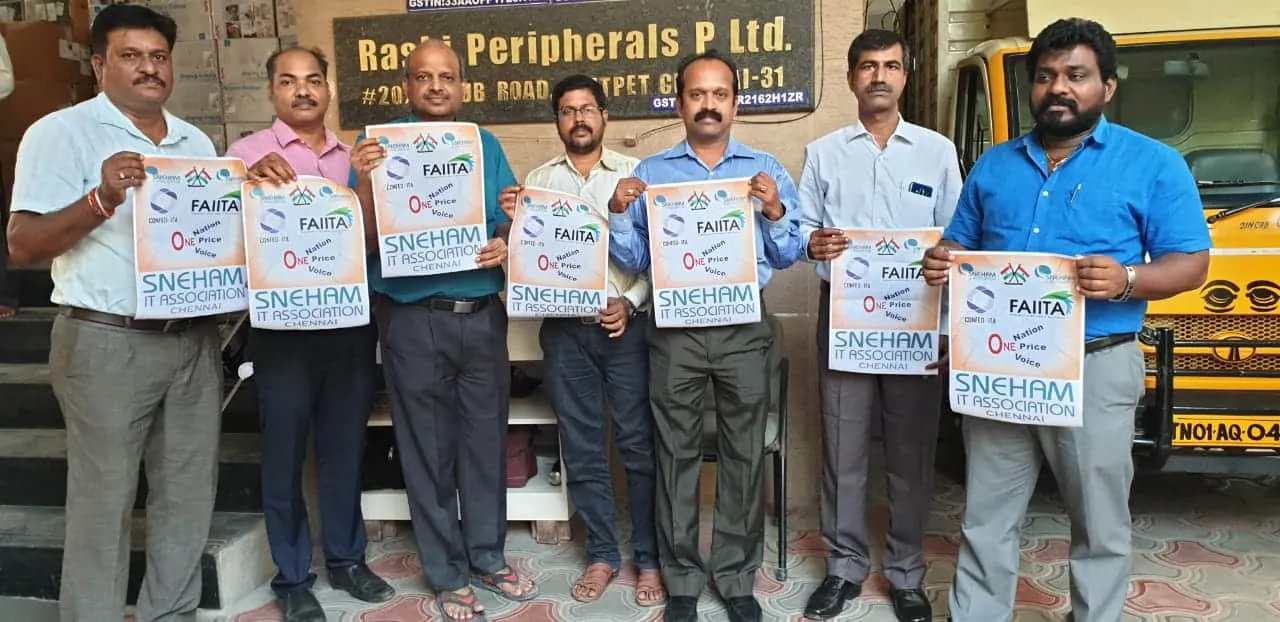 CONFED-ITA(Confederation of Information Technology Associations) which is consortium of 24 Information Technology Traders Associations from Tamilnadu with around 1350 members from 40+ cities like Chennai, Coimbatore, Dharmapuri, Dindigul, Erode, Kancheepuram, Karur, Kumbakonam, Madurai, Nagercoil, Namakkal, Nilgiris, Pollachi, Pondicherry, Salem, Trichy, Tirunelveli, Tuticorn, Tiruvarur(Delta), Theni, Thanjavur, Thiruvannamalai, Tirupur, Vellore, Virudhunagar etc., unitedly bans the purchases of the top laptop and desktop brands like Dell, Lenovo, HP, Acer & Asus as finalised in their recent meeting.
Most of the associations have joined together with the pan india association FAIITA to fight against the disruptions happened in the last 2 months festival season from the online sellers through Amazon, Flipkart and Paytm. The representatives of Confed-ITA also attended the meeting of FAIITA held in Mumbai on 21st November 2018 to discuss on the crisis and expressed their problems to the vendors who were present in the meeting.
FAIITA stood strong enough with our problems in each region, also submitted a memorandum to the vendors with the expectations. Its almost more than a week, we were expecting a positive response from the vendor, but to our surprise there is no positive reply till date, said, Sujay K.Vijayanb, President, CONFED-ITA.
As the actions have not been taken by the vendors, we have sent an advisory to all associations in Tamilnadu associated to us to stop purchases immediately till further notice as suggested by FAIITA. We appreciate the support from T1 distributors in Tamilnadu as they understand our problems and we have been maintaining good relations with them. Apart from advisory if any violation happens in billing from T1 distributor then we will be forced to list their name in our mail group and we cannot guarantee any support from our members for the additional line up of products in their list, said, Prateesh Mathew, Secretary, CONFED-ITA.
Most of the national distributors gave their complete support to the dealers in this moment of crisis, its time Vendor also support so that things are normal.