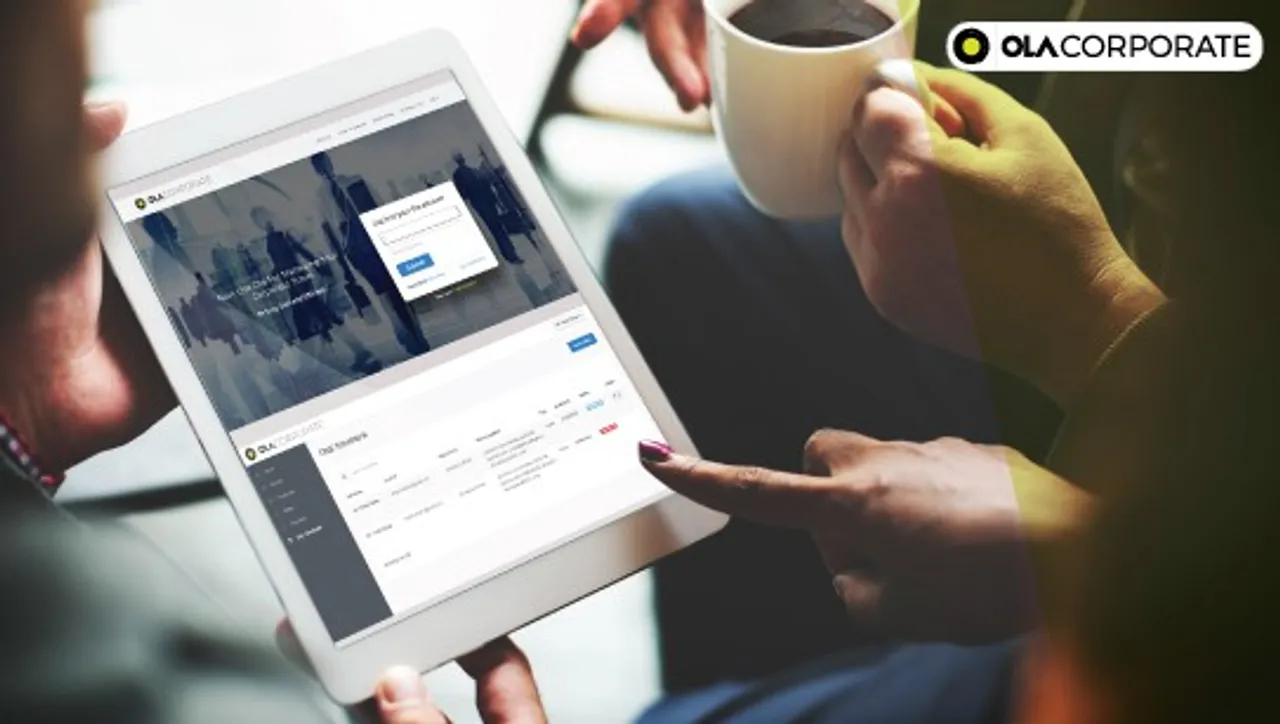 Concur recently announced its integration with Ola Corporate, Ola's enterprise solution for business travelers and corporates. Under this innovative partnership, Concur and Ola, India's most popular mobile app for transportation, have built a connected platform that radically improves the experience for Concur's business traveler.
Over 300 local and global Concur customers will have access to the features of Ola Corporate including diverse and customized mobility solutions across categories such as Mini, Micro, Prime Sedan & SUVs, Lux and Rentals across 102 cities where Ola offers its services. While Concur would provide seamless expense management through paperless, automated invoice and zero manual intervention; leading to improved productivity and reduced manual errors; Ola Corporate will provide the same convenience through customized solutions tailor-made for the transportation needs of thousands of corporate customers.
John Gibbon, Vice President, Platform at Concur, said "The partnership with Ola is important in our global expansion and we're thrilled to welcome them as a partner. Ola is the leader in the mobility space in India and this integration with India's largest and most popular mobility platform will make it seamless for our corporate clientele. The improved convenience that this partnership will bring to our customers in India, is a huge value add and will go a long way in our goal of finding better ways to manage business expenses."
Ankit Jain, Senior Director, Ola said, "Ola Corporate has been designed to streamline corporate travel in India; and the service has witnessed tremendous growth and popularity among some leading brands and enterprises in India. Our latest partnership with Concur is very exciting as it will provide an innovative and smart solution for the seamless, hassle free on ground transportation management for several leading enterprises registered with them."
Launched last year, Ola Corporate already enables seamless business travel for more than 200,000 employees in 102 cities across India. Ola Corporate is now planning to get as many as 10,000 companies on its platform by next year. With partnerships with various leading corporate houses of the country, MNCs and PSUs; Ola Corporate has enabled enterprise customers, the flexibility and ease of hailing an Ola as and when required for business and pay from their company's centralized pre-paid account. With convenient app based bookings and ETAs of less than 3 minutes across all major Indian metros, Ola significantly reduces the time wasted in waiting for scheduled transport. Ola comes with comprehensive safety standards like live ride tracking, thorough verification of driver partners, number masking and emergency in-app SOS button; to ensure a safe and secure travel experience for corporate and retail users alike.
Ola Corporate is now available in the Concur App Center. Offering apps with streamlined integration with Concur Travel, Expense and Invoice products; the Concur App Center delivers innovative functionality in key categories such as finance, regulatory compliance, enterprise identity, traveler productivity, travel management and much more.