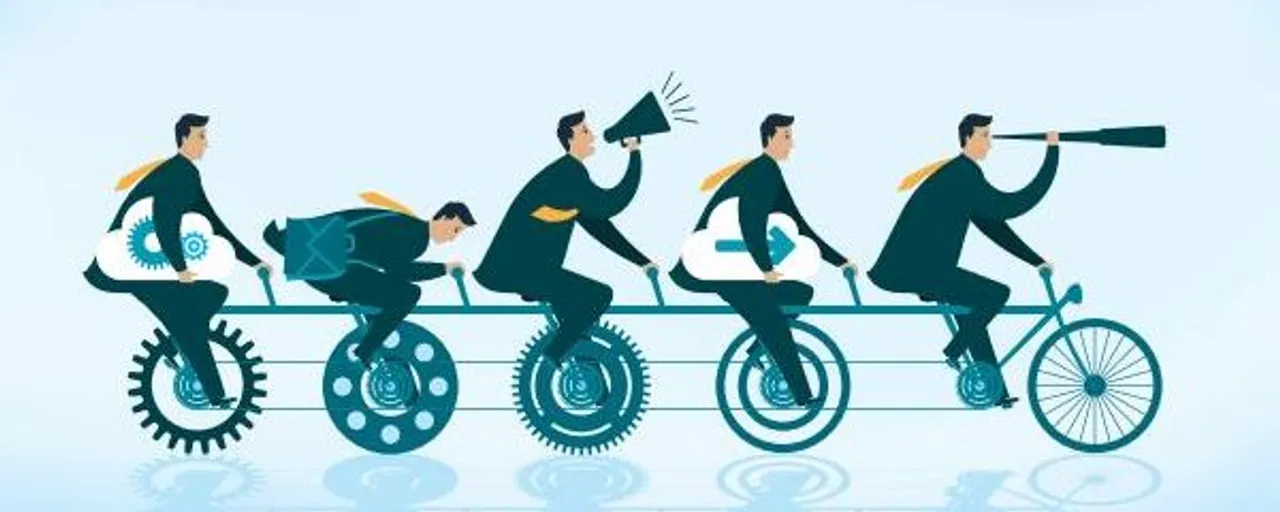 Well, you must have heard businesses saying that they are serving a cause, organizing specific sectors and so on… Here are the brands which re truly organizing various sectors in the country and making India more productive.
Logistics/ Transport Sector
Truckola is an asset free, full-solution, tech enabled intercity/interstate FTL transportation service provider. The Mumbai based company has aggregated nearly 50,000 trucks, and uses proprietary technology to deliver transparency, reliability and cost efficiency for all transportation requirements of its clients who are mainly manufacturers and traders.
Traditionally the industry is highly fragmented, unorganized and heavily cash dependent leading to multi-layered problems for both cargo owners as well as truckers. Unverified vehicles, no background checks on drivers; no visibility on cargo movement; little predictability and assurance of dispatch; poor service quality and delivery times; vehicle idling; uncertain payment timelines; and lack of educated professionals in the industry, all lead to high costs, lost orders and frustration. This is where Truckola contributes to make the industry organized.
Mobile Sector: Getting Businesses Online
Insytappy is a cloud-based Mobile app creation platform, allows users to build intuitive, stunning and fully native applications for iOS and Android instantly. It makes it simple for everyone to create instant, affordable, intuitive, and stunning, professional mobile applications. Unlimited customization, unlimited updates, and no coding skills needed to get your business online on mobile.
Instappy is for businesses and individuals alike; with a goal to turn your audience's smartphones and tablets into windows of opportunity for you. Businesses can retain your customers, engage with prospects, increase your revenue, and sell on mobile using your very own branded mobile application. Instappy is loaded with features that, until now, were almost always exclusively available only with full-scale development effort.
Automating India
A 12 year old company, Falcon Autotech has solutions to all eCommerce woes to make Big Billion Day Sales possible! From a sorter to a weight checkers, from parcel lockers to Dimension & Weight Scanning Systems, Conveyor Automation to Pick & Put solutions and Dynamic Profilers to packaging automation!
This is an India Based Industrial Automation Solution Provider focusing on E-Commerce Retail, Warehousing, Logistics i.e. Courier and Parcel, Food and FMCG, Pharmaceuticals and Automobiles. In the business since last 12 years and having developed a wide portfolio of innovative products and solutions, Falcon Autotech has worked with some of the biggest names in the Industry and continues to be the preferred partner in their growth story. With this knowledge base and coupled with deep Automation Roots, Falcon stands as one of the leading Automation Solution Provider in India.
Cloud telephony for efficiency
Knowlarity is the pioneer and leading provider of cloud based communications solutions to businesses in the emerging markets. A Singapore based company founded in 2009; Knowlarity's products and services are actively adopted by more than 2 million users and is the largest provider of such services. Reflecting the true spirit of the 'Make in India, for the world', Knowlarity's mission is to transform the business to customer communication industry in the emerging markets with personalization, automation, AI and analytics.
Knowlarity's flagship product is 'Super Receptionist', a plug-and-play virtual contact center for a business. The company and has grown from scratch to a global venture with  300+ employees, 1000 partners and 8 offices in India, South East Asia and Middle East. Continuous innovation and excellence has led to Knowlarity receiving many awards and recognition such as the Amazon Excellence Award, Silicon India Startup of the year, Nasscom Emerge 50 and more from media and industry. The company is also backed by marquee investors like Sequoia India and Mayfield fund. Some of the key customers include Google, Amazon, Uber, Practo, Ola, Zomato, Swiggy, Gaadi among others.