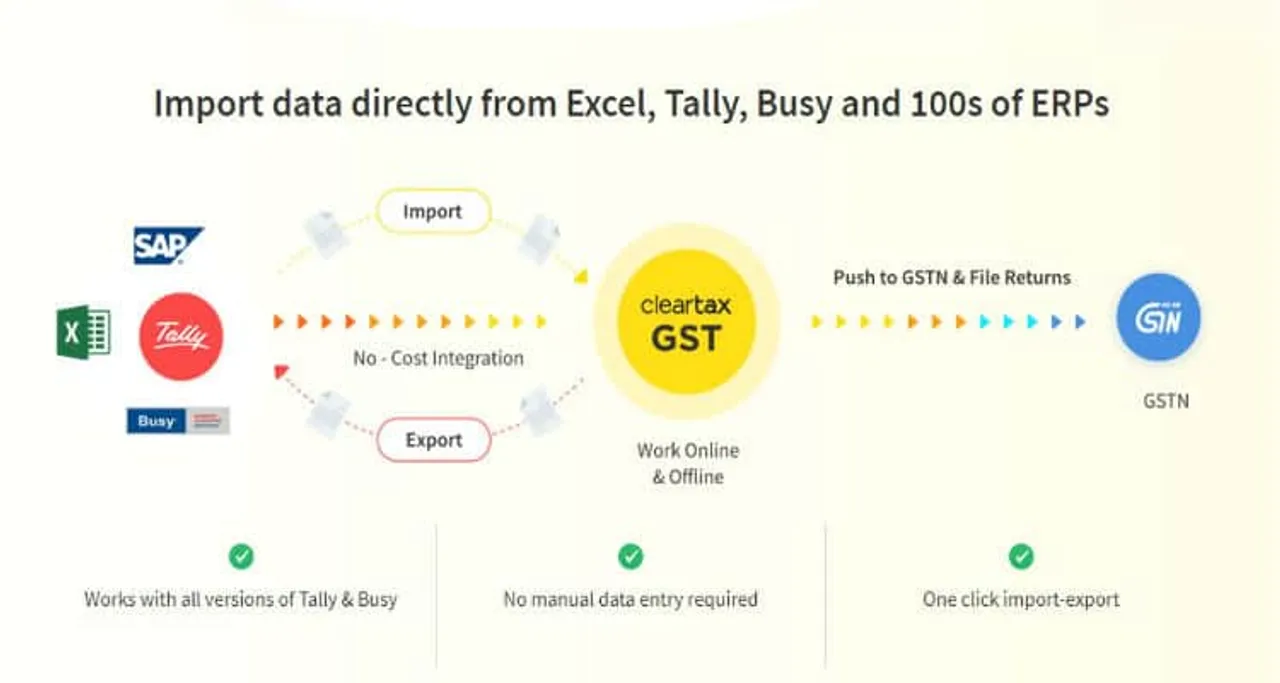 ClearTax introduces 'Tally Connector' which enables users to easily import the accounting data from Tally to ClearTax GST in a single click. In case of errors in the data imported, ClearTax helps users with action to be taken to resolve the error. Once the data is in ClearTax, data validation and GST return filing is super easy and can be done within minutes, reducing both time and effort spent.
Traditionally, businesses were using Tally and needed something which could act as a bridge between Tally and GST reporting. Earlier, users had to manually download the accounting data from Tally and upload it to the GSTN to file their returns. In case of errors in data, the entire process of preparing, downloading and uploading had to be re-done. This is was Cleartax Tally Connector addresses.
ClearTax GST helps reduce the time taken, the manual effort involved and the chances of errors in filing returns. By using ClearTax Business Intelligence reports businesses can check for the mismatch (if any) in data and observe business trends. The ClearTax BI Reports are a boon to managers, business owners and tax professionals as they help check errors in tax payment and avoid unnecessary notices from the tax authorities.
Speaking on the launch, Archit Gupta, Founder & CEO, ClearTax said, "Our technology team succeeded at holding the pulse of small businesses; this has been a much-requested feature and we believe will help a large audience fine-tune their compliance process."
It is not necessary for an SME to have previously used the ClearTax GST Software to start using the Tally Connector. They will be able to see their historical GST data any time that they start using the software.