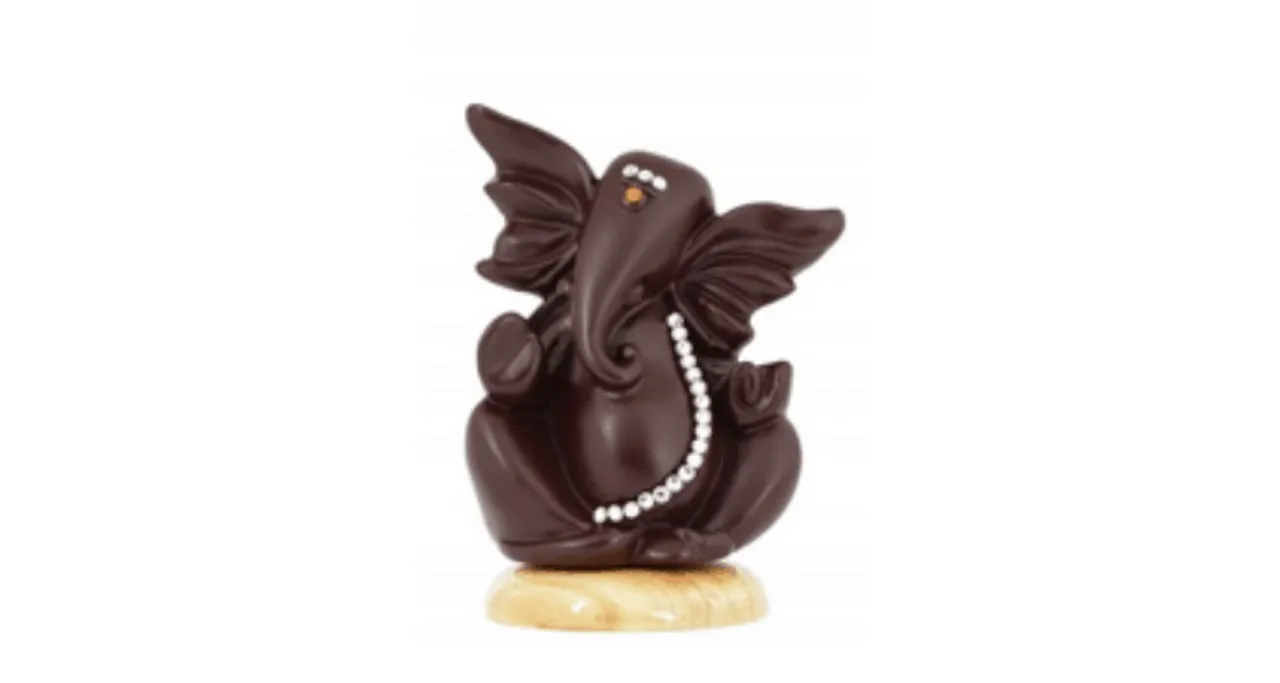 With an aim to contribute towards conservation of our ecosystem, Omaxe Ltd has curated environmental friendly Lord Ganesha idols at its multiple sites and offices including Faridabad, Lucknow and New Chandigarh among others. These eco-friendly Lord Ganesha idols are made of pure chocolate and does not contribute to any environmental hazard.
Unlike the traditional idols, which are made of Plaster of Paris that emit harmful chemicals when immersed in water, the 'Chocolate Ganesha' idol is eco-friendly and helps in conserving nature. The visarjan of these idols can be performed in a traditional way in water. Alternatively, it can also be immersed in 5-10 litres of milk. The chocolate will melt to form Chocolate Milk when the idol is immersed in milk. This Chocolate milk will then be distributed among children belonging to the Economically Weaker Section of our society as prashad.
The Chocolate Ganesha has been successfully curated by Oh-Max Entertainment Pvt. Ltd., which operates India's largest indoor theme park at Greater Noida and is a subsidiary company of Omaxe. The Chocolate Ganesha idol is about 8 inches tall with a thickness of around 6 inches weighing close to 1.4 kilograms.
Commenting about the curation and celebrations of Chocolate Ganesha at various sites and offices, Mr. Mohit Goel, CEO, Omaxe Ltd. said, "Besides being environment friendly, the Chocolate Ganesha will also excite children in particular. It is also an endeavour to indulge kids as well as adults in worshipping trendily. To keep our traditions alive and involve our next generation, we need to adopt innovative ideas and Chocolate Ganesha is one such effort towards the same."