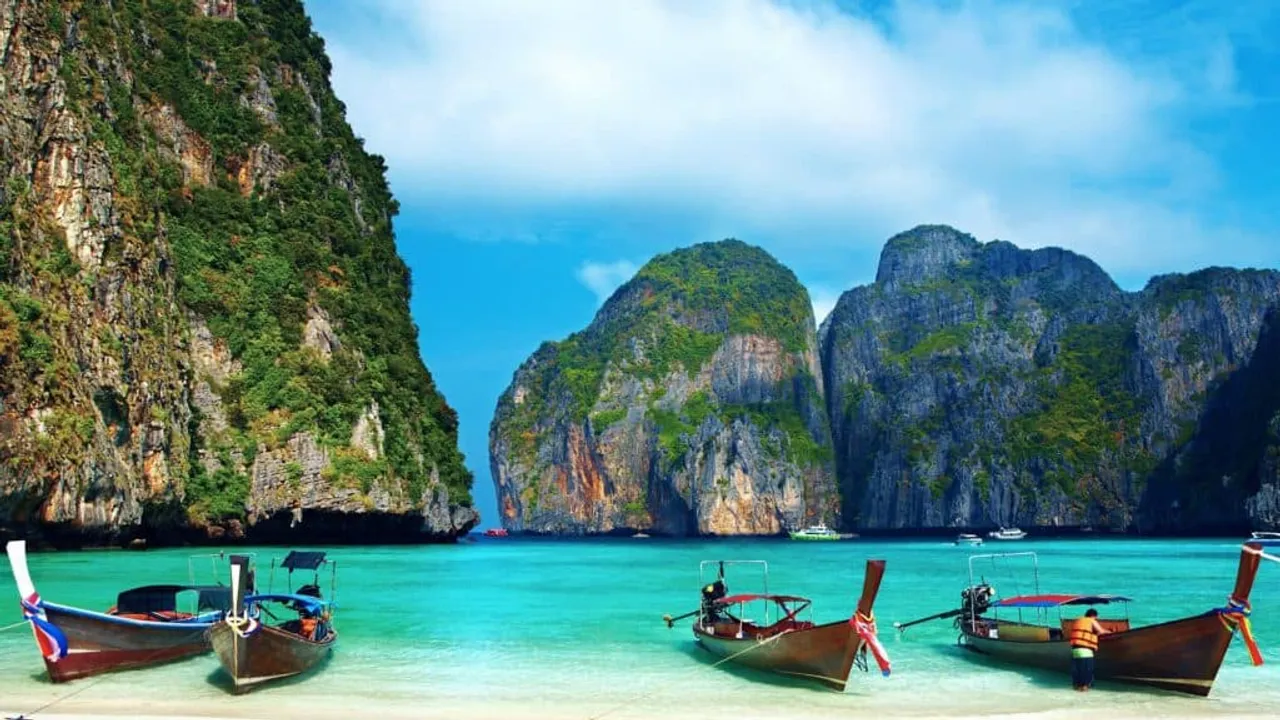 Unistal has come up with amazing 3Days/2Nights trip to Thailand on the purchase of Protegent products worth Rs. 99,999*in the month of May –June 2017 (Till 15th June). Company claims that the Unistal's Protegent is world's only antivirus which comes with inbuilt proactive data recovery software. Protegent is being used by end users across India and abroad as well.
This time company is offering Protegent reseller a never before opportunity to win an amazing trip to Thailand. Offer is valid on purchase of Protegent products from 1st May to 15th June 2017 and should be done from Unistal's authorized volume partner.
"As we are getting very good response with our new version of Protegent, We are expecting huge participation from our resellers for this trip to Thailand and would request Protegent sellers to take maximum advantage of this scheme."Said  Alok Gupta, Managing Director, Unistal Systems Pvt. Ltd.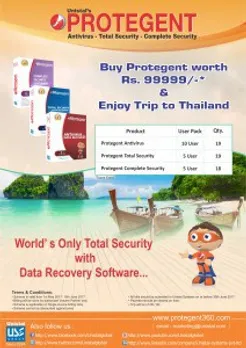 Under the scheme Reseller has to buy
o             Protegent Antivirus 10 user – 19 Boxes
o             Protegent Total Security 5 user–19 Boxes
o             Protegent Complete Security 5 user–18 Boxes
For any enquiries, visit: www.protegent360.com/schemes/may-jun-2017.html or contact: marketing@unistal.com
Protegent is the most popular awarded data security product in the antivirus industry because of being world's only antivirus which comes with inbuilt proactive data recovery software. Protegent doesn't only provide protection from viruses but also recovers/restore lost, deleted and formatted data from computer system. Protegent Data Security range includes three products:
Protegent Antivirus Software
Protegent Antivirus Solution has been developed with two-tier protection that allows it to protect computers against latest unknown viruses, malwares, worms, Trojans and others. It comes with inbuilt proactive data recovery module which provides a powerful solution to the user recovering any accidentally deleted data in no time.
Protegent Total Security
Protegent Total Security is packed with advanced security features which doesn't only protect from viruses & malware but also provides extremely advanced protection against unknown online threats to your computers. It is well known for its robust protection against spyware, malware, spam, phishing attacks and also encompassed advanced features like virus protection, parental control, two-way firewall, spam filtering, USB protection and ads blocking to protect computers from online cyber threats.It has inbuilt proactive data recovery software which provides 30% extra features compared to any other Total Security Software.
Protegent Complete Security
Protegent 360 antivirus is an award winning complete security software comes with advanced features which provide extremely robust protection against advanced online threats. It comes with advanced modules like Protegent Total Security, Crash Proof, Port Locker, Activity Reporter, Locate Laptop and SysBoost. This software offers 75% extra features than any other available product.