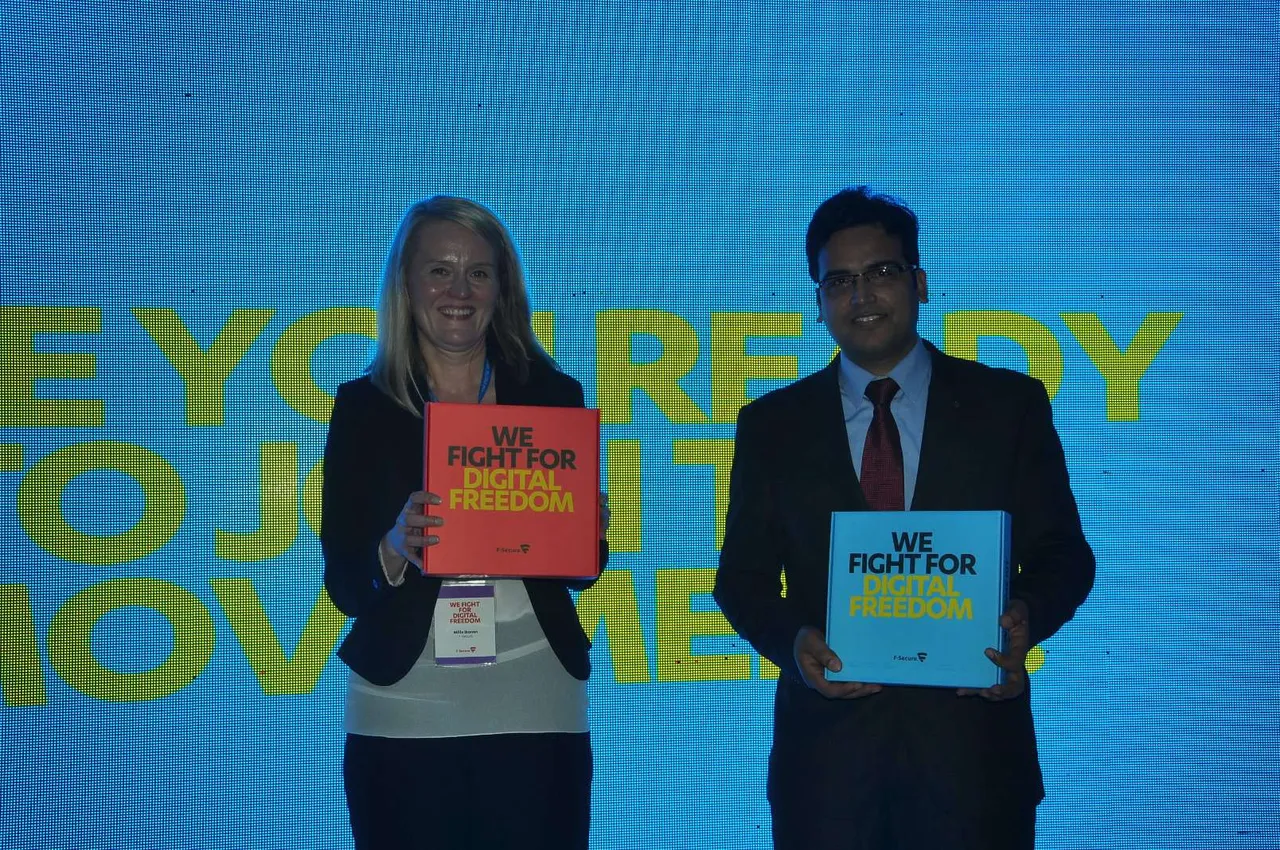 F-Secure recently hosted an India Channel Conference on 23 February 2015 in Taj Manshingh Hotel, Delhi. Held to celebrate the 9-month long success of its channel development initiatives, the company expressed its appreciation by awarding and upgrading its partners.
The conference was attended by almost 50 channel partners. The event witnessed several stimulating discussions on the overall industry and the channel business. Seeking share in Indian Corporate Security Market was a key area of discussion. This was followed by a discussion on the F-Secure Partner Program in India and its benefits. After a highly-engaging round table with industry analysts, the top leadership of F-Secure shed light on the company's product roadmap and strategy for the Indian market.
Speaking at the conference, Nishant Sharma, national head, Channels (India & SAARC), F-Secure said, "Our channel partner activities in India have been tremendously successful and the implementation has been one of the fastest of all the markets we operate in. To celebrate the first few months of what will hopefully be a long-standing association, we held a conference to bring all our valued stakeholders together and further explore the best ways to optimise the partnership. This was also our way of showing appreciation for the strong channel base and advanced distribution capabilities of all our partners."
F-Secure also felicitated its partners who have made outstanding contributions in the last few months. Aarna Global Infotech Solutions was named the Best Technical Support Partner, We Excel Softwares was awarded for being the Best Government Partner. Logix Info Security was conferred the award for the Best Managed Services Partner, Wayzon Infotech was the Emerging Partner South while a Special Excellence Award was given to the Public Relations Agency managing F-Secure's Communications mandate, Value 360 Communications. F-Secure also gave a Gold Partner upgrade to DM Systems, Aarna Global Infotech, Logix Info Security, Dobuy Technologies and We Excel Softwares.