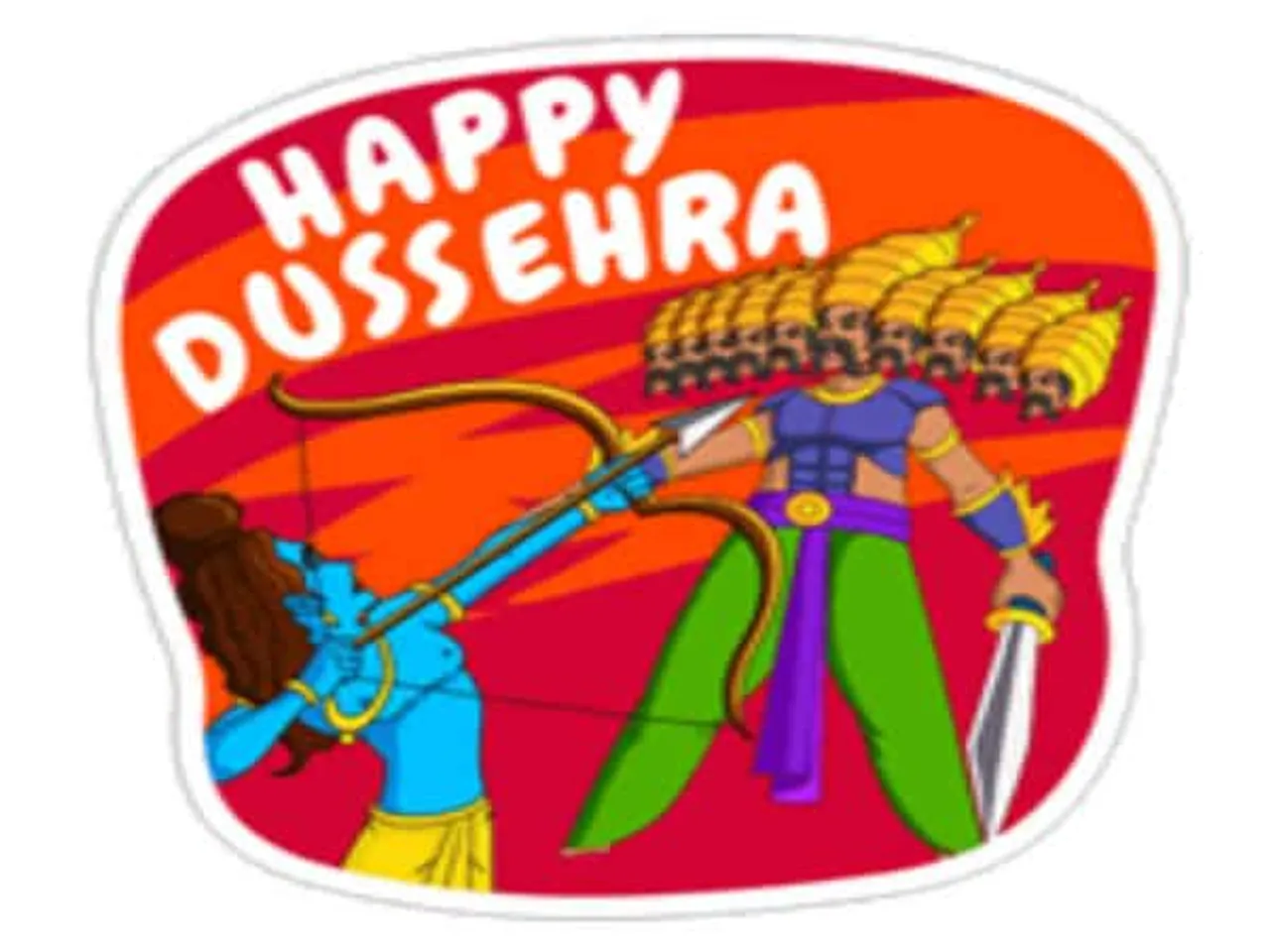 Hike has announced new animated sticker packs for Navratri, Durga Puja and Dussehra. The new sticker packs depict different dimensions of the festival and associated celebrations.
Be it chats on the traditional fun-filled Garba or dandiya or discussions around the puja pandals, food, greetings for friends or family, Hike stickers can be used to wish and convey messages in a fun and traditional manner.
The new sticker packs highlight Garba or dandiya, beautiful forms of the Goddess Shakti as Sherawali and Durga, special food and thalis prepared during these auspicious days, Ashtami with kanjaks, Ravan with his 10 heads (a must for Dussehra ) as well as popular greetings.
Available in-app from October 9, in time for the festival, Hike users can download these from the PlayStore and AppStore.
Stickers as a means of social expression
Stickers are one of the most loved features of Hike. Hike offers a library of over 20,000 stickers in 40+ languages. Multiple genres are covered across 500+ sticker packs which highlight the colourful, cultural landscape of India, Bollywood, comedy, festivals, cricket, kabaddi, local catchphrases, emotions, and even excuses. There is also the nifty text-to-stickers feature on Hike chat that can turn any message you type into a fun sticker. Stickers are expressive and a great way to say what you feel. Hike's most popular stickers reflect love, laughter and fun followed by festivals and regional references. Over 300 million stickers are exchanged every day.
About Hike
Hike is building products with the aim of simplifying the internet to bring India online. Hike Messenger was the first messaging and social technology company made with love in India. It simplifies how people connect with others and changes the way they interact with content and services on mobile. It is the only successful Indian messaging platform with scale.