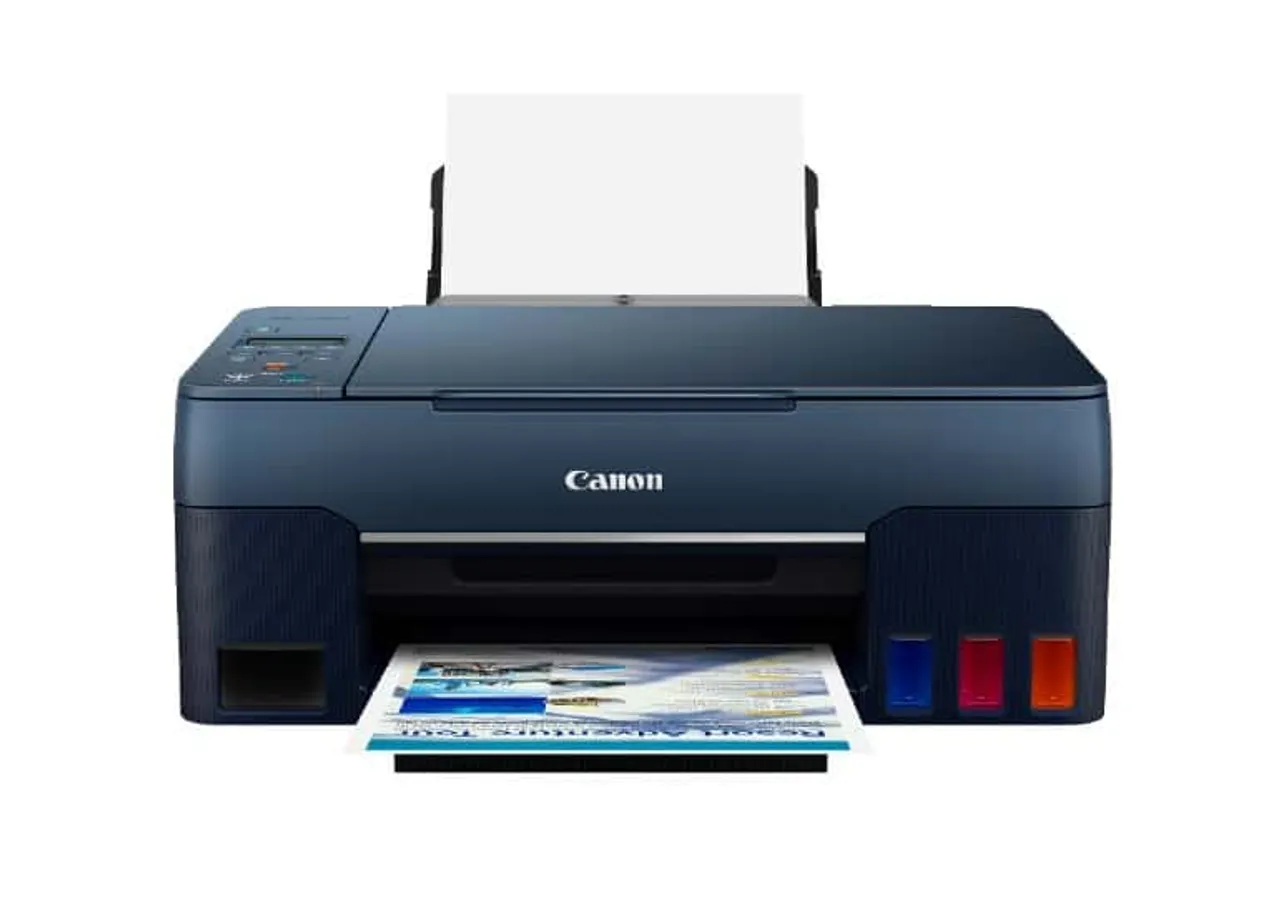 Canon India, has introduced the MAXIFY GX7070 and MAXIFY GX6070 ink tank printers for colour printing for MSMEs.
With water-resistant, fast printing and flexible paper handling, the two new printers are designed to combine productivity and laser printer-like efficiency and enable users to increase business productivity.
Manabu Yamazaki, President and CEO, Canon India said, "India has been one of the most important markets for Canon's printing business, having received a huge acceptance for our ink tank printers amongst all customers. It has been our constant endeavour to bring forth the latest technological innovations, catering to diverse and evolving demands of our customers. Continuing the momentum in 2021, we have introduced 13 models of ink tank printers so far, bringing our customers the most innovative, cost effective and productive solutions. As we continue to grow stronger, we are proud to extend the ink tank technology to our flagship MAXIFY series, reinforcing our commitment to the growth of small businesses in the country. We are optimistic that the new MAXIFY range of printers will boost efficiency for small and mid-sized businesses, along with reinventing their printing experience at utmost utility value."
Designed to enhance ease of use, convenience, and productivity for end-users, the new MAXIFY printers offer a brilliant amalgamation of next-level modern technology and cost optimization. It further contributes to a low total of ownership with increased efficiency thus making it an essential part of office functioning.
Speaking about the new products, C Sukumaran, Director, Consumer System Products & Imaging Communication Business highlighted, "As the entrepreneurship culture continues to grow in the country, SMEs and SOHOs are looking at strengthening their workflow to scale their business further. At Canon, we want to play an important role in their growth journey by providing them with innovative products in line with their requirements. We are seeing a greater adoption of mobile and cloud printing amongst small businesses, along with the increasing demand for high volume color printing. Addressing such demands, our new range of MAXIFY printers utilizes a high-volume continuous ink supply system which significantly reduces ink costs for color printing. These printers will help small set-ups streamline their printing infrastructure and increase employee productivity by leveraging the high volume efficient color printing feature."