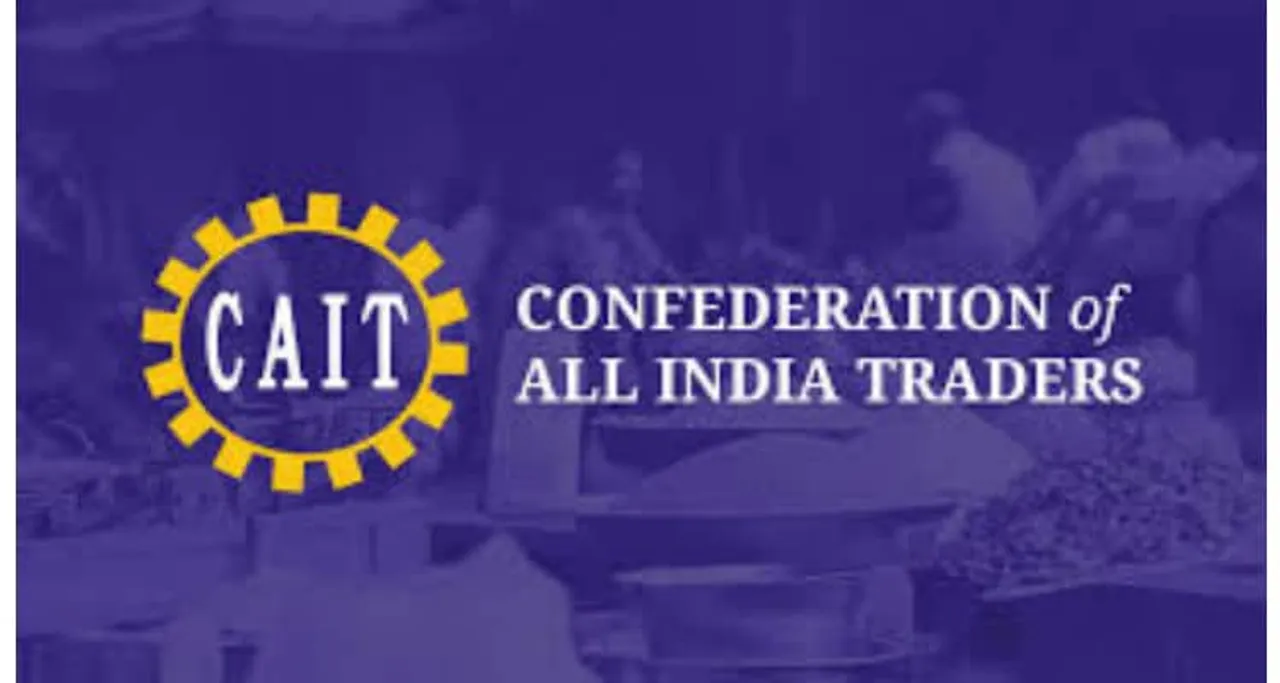 Intensifying its opposition to Walmart Flipkart deal and FDI in Retail, the Confederation of All India Traders (CAIT) is all set to initiate a countrywide agitation on this burning issue with holding a " Bharat Trade Bandh" on forthcoming 28th September. All shops and small businesses across Country will remain closed on the day of Bandh and no commercial activity will took place. About 7 crore small traders are expected to participate in the Bandh.
Alongside, the CAIT is launching a 90 days Digital Rath Yatra beginning 15th September from Delhi and will culminate into a mammoth rally at New Delhi on 16th December. The CAIT will release a Traders Charter having various issues including No to FDI in Retail.
Addressing a Press Conference today at New Delhi, CAIT National President Mr. B.C.Bhartia & Secretary General Mr. Praveen Khandelwal today informed that Walmart-Flipkart combination will deadly destroy the retail trade of India as Walmart will be using e commerce platform to flood the retail market with goods sourced from all over the globe.Not only the traders but even the domestic manufacturing sector will be adversely affected to a great extent. As per media reports after Walmart now it is Amazon & Alibaba looking for same kind of deal which will be quite alarming as the retail trade will be squeezed in few hands which will lead to monopoly & crony capitalism.
Under the circumstances, the CAIT has given a call of "Bharat Trade Bandh" on forthcoming 28th September to register the strong protest of domestic trade and demanding immediate interference of the Government to reject the deal as it has violated Press Note 3 of 2016 of the Government. There is spontaneous response from all States towards the Bandh. About 8 lakhs Chemists all over the Country will also participate in the Bandh as decided by All India Chemists & Druggists Associations at its meeting held yesterday at Mumbai. The All India Federation of FMCG Distributors Associations has also declared to close its member establishments all over the Country. Several other All India Organisations are also deciding to participate in the Bandh.
Both Mr. Bhartia and Mr. Khandelwal informed that while intensifying its protests, the CAIT is launching a door to door campaign against the deal & FDI in Retail and will launch a 90 days " Digital Path Yatra" on 15th September from historical Chandni Chowk in Delhi. The Yatra will cover about 22 thousand Kilometres area covering 28 States and about 120 prominent cities while about 500 small cities will be covered en-route. The Yatra will connect with about One crore people and after covering the Country will culminate into a mammoth Rally on 16th December at historical Ramlila Ground at Delhi. CAIT National Senior Vice President Mr. Brij Mohan Agrawal will be Convenor and National Secretary Mr.Sanjay Patwari will be Co-Convenor of the Yatra.
Beside FDI in Retail & deal, the Yatra will highlight various other core issues of the traders like need for simplification of GST, robust & transparent e commerce policy, adoption & acceptance of digital payments, easy access to finance to small businesses through MUDRA yojna and other means, need of National Policy for Retail Trade, early introduction of Consumer Protection Act etc. Local issues like sealing in Delhi and Ban on Plastics in Maharashtra & other States will also be raised while Yatra will travel in respective States.
To motivate the traders and people towards the agitation, the CAIT will use a specially made for the purpose by Bollywood music composer duo Salim Merchant and Suleman Merchant " Jago-Jago-Jago, Hey Desh Jago-Apne Watan ko Bachao, Retail FDI Ko Bhagao". CAIT has also designed a massive outdoor publicity campaign including optimum usage of social media as well.
Beside traders, All India Organisations of Transporters, Hawkers, Farmers, Consumers, Small Industries, Self employed groups, Women entrepreneurs and others will also participate in Bharat Bandh and other agitational programs. During 90 days of the campaign, local Trade Associations in States will organise protest, Conferences, Meetings, Demonstrations to register their stiff opposition to Walmart Flipkart deal and FDI in Retail.