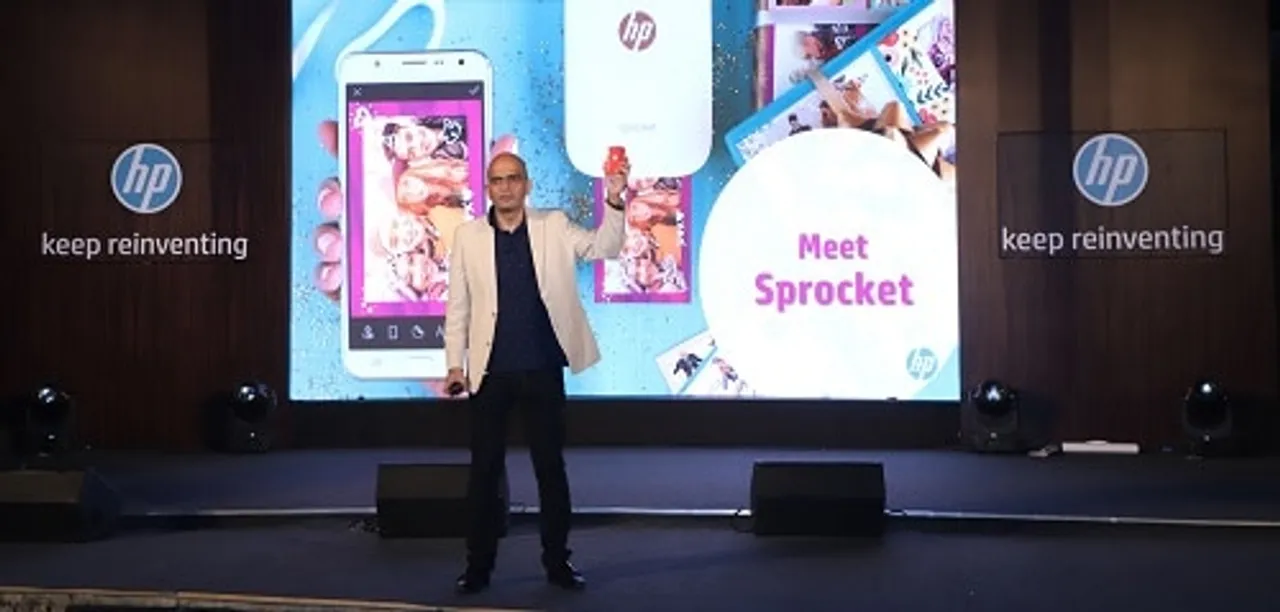 HP Inc. launched the HP Sprocket Photo Printer for millennials and photography lovers, passionate about capturing memories in their day-to-day life through smartphones. The pocket-sized photo printer allows users to print directly from their mobile device instantly.
The HP Sprocket makes photo printing more intuitive, convenient and snappy. With the HP Sprocket app, free on Android™ and iOS, users can now customize with their photographs by adding fun borders, emojis, stickers, filters and fonts available in the mobile application before printing them.
The companion app enables users to print photographs directly from their social media accounts on Facebook and Instagram as well as choosing from their phone's camera roll. Supporting a range of file types including .jpeg, .gif and .png, the app enables users to work on almost any image format.
"While smartphones have made it very simple to store our memories digitally, the power of printing photographs cannot be undermined. The moment a digital photograph gets printed it becomes a tangible treasure one can cherish for life" said Raj Kumar Rishi, Senior Director, Printing Systems, HP Inc. India. "HP's Sprocket printer allows users to print their treasured memories instantly on-the go with just a few taps. Customers remain to be at the heart of HP's business and our constant endeavor has been to design products and services that enhance their overall brand experience", he added.
HP Sprocket photo printer connects seamlessly to mobile devices via Bluetooth and prints photographs sized 2X3 inches using ZINK® technology. The ZINK® Photo Paper delivers colorful, smudge-proof, water-resistant and tear-resistant photos without ink or toner cartridges as . all the color required for printing is embedded in the HP ZINK® photo paper itself. Additionally, the peel-and-stick backing property of ZINK® paper can turn favorite photos into fun stickers that can personalize everyday items such as bags, phones and notebook PCs.
Pricing and Availability
The HP Sprocket is available on Amazon starting 14 September 2017
The HP Sprocket will be available at a special price of INR 8,999/- on Amazon and will be available in Black, Red and White colours
HP ZINK paper to be available for INR 539/- for a pack of 20 & INR 1249 for a pack of 50. Pack of 10 papers will come with the box at the time of purchase