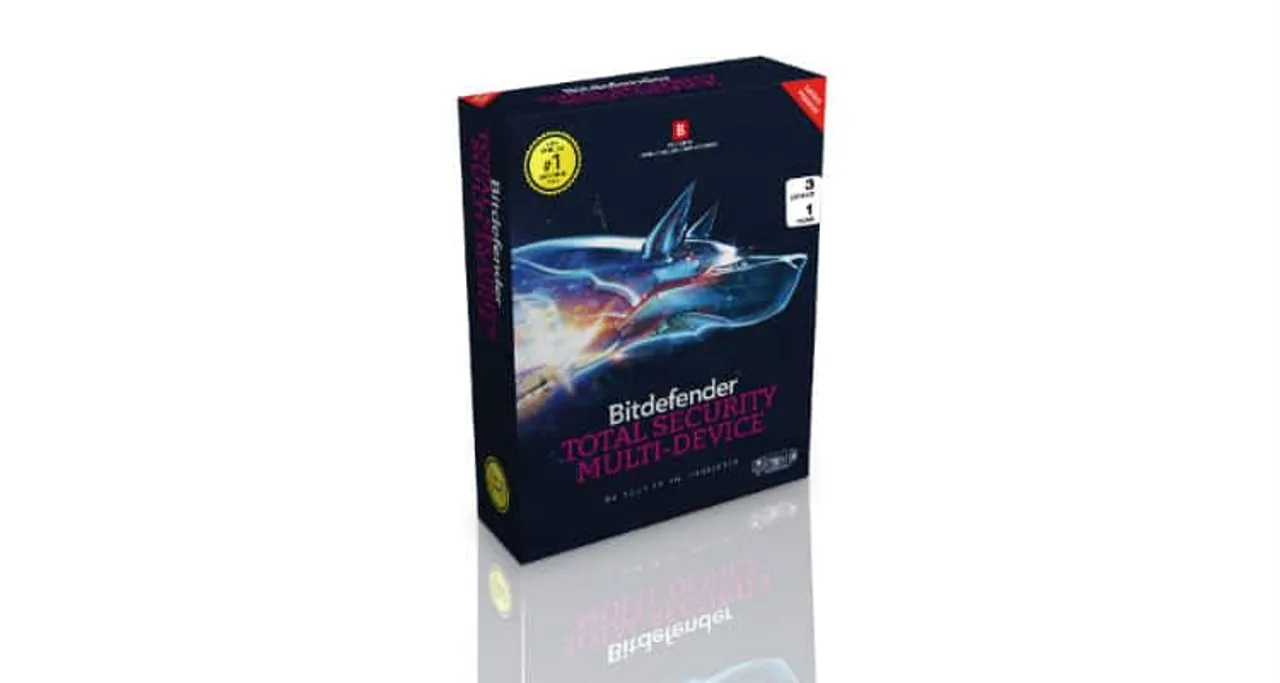 Bitdefender rolls out 'Total Security-Multi-Device' Bitdefender Total Security that delivers multiple layers of protection against ransomware.
It uses behavioural threat detection to prevent infections and protects the most important documents from ransomware encryption. With Bitdefender, Total Security, one can stop worrying about losing data or money, and start enjoying life.
The software emphasises the key features of protection, privacy and performance. Bringing Complete Data protection, Bitdefender Total Security works against all threats – from viruses, worms and Trojans, to ransomware, zero-day exploits, rootkits and spyware.
With its Advanced Threat defence, the unique behavioural detection technique, one could closely monitor active apps. The moment it detects anything suspicious, it takes instant action to prevent infections. The software also supports Webcam Protection, Anti-phishing, Anti-fraud and keeps the user's files safe with secured browsing. Furthermore, its Anti-Theft and Anti-loss tools make the device accessible from anywhere in the world.
Adapting stronger performance, the software runs on Autopilot, that runs the entire cybersecurity by itself with nothing to configure. With Bitdefender Photon, adapt to the hardware and software configuration of the system in order to save computing resources and improve speed and performance.
Lastly, keep Privacy as the priority, with Bitdefender VPN one can stop worrying about privacy on the web as the software protects the online presence by encrypting all Internet traffic that includes up to 200 MB daily encrypted traffic for Windows, Android devices.
With Parental Advisor and Privacy Firewall get a powerful layer of network protection, that stays safe from hackers and data snoops. Stay safe with Social Network protection and Password Manager along with Quick Risk Checker that indicates the best fix to your PC.
The one product that covers all security needs, Bitdefender Total Security Multi-Device gets 4 in1 security for Windows, Mac OS, IOS and Android. The product is available in the online stores.