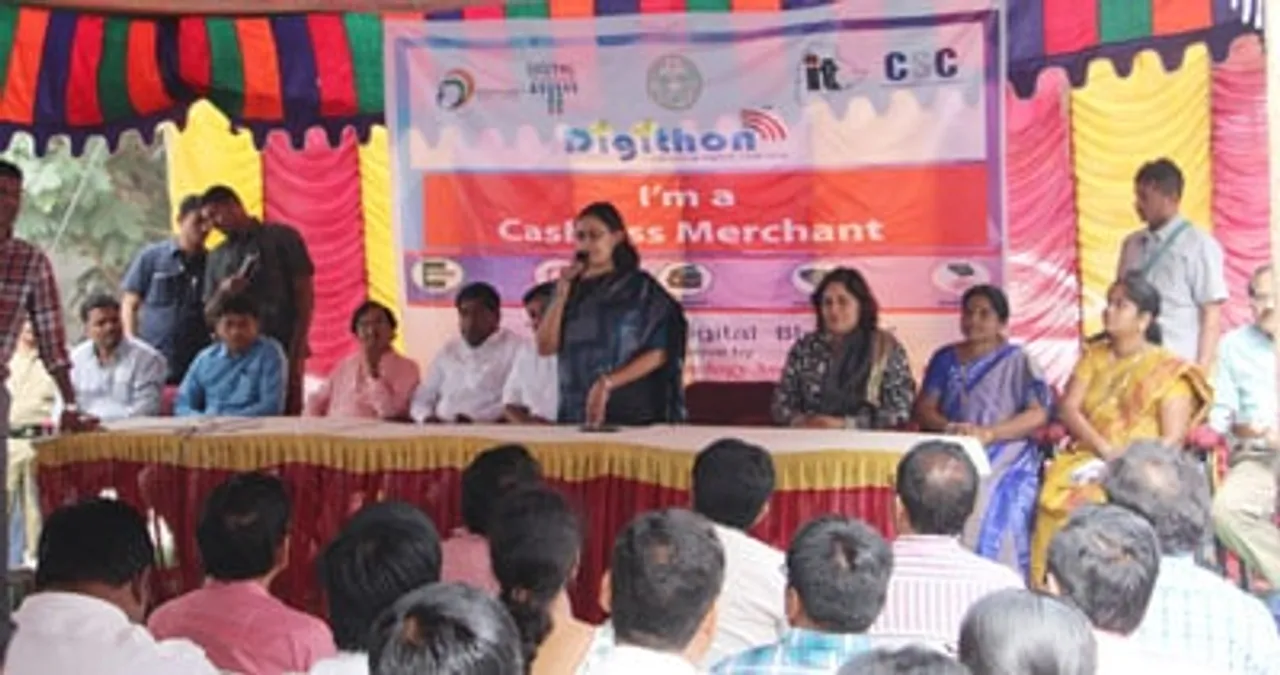 Telangana Information Technology Association (TITA) in the pursuit to contribute to Digital Telangana and Cashless Telangana through its flagship program "Digithon", has come forward to turn Bhongir into a cashless town. After a successful milestone of converting Yadadri as first cashless temple town in India in December 2016, TITA has committed to add another town to Digital India making it another feather in hat.
"Team TITA backed with a workforce of committed IT employees and energetic students, the goal was to educate and convert 2018 merchants in Bhongir to switch to cashless transactions. Event was supported by CSC India, State Government employees, e-Wallet representatives. 10 groups were formed with 10 TITA volunteers, a Digital Leader, representatives from e-wallet companies and couple of state government employees in each group. Each group was tasked with educating merchants in designated area, within the town on usage of UPI, USSD, e-Wallet (PayTM, SBI Buddy, JIO Money), Cards, POS & Adhaar etc." said TITA President Sundeep Kumar Makthala.
The event was kick started with Collector Anitha Ramachandran's visionary addressing, followed by a revolutionary speech by G V Prakash (TITA Honorary President, TRS founding member) and the speech by MLA "Shekar Reddy"which was supportive not just by words but also donated Rs 50,000/- to  merchants by online transfer. Initiating the event with first cashless transaction, this was followed by an ambitious speech from Sundeep Kumar Makthala (President TITA), putting into words all the milestones and success stories achieved by TITA team as contribution to Golden Telangana.
After the successful activity of interacting with merchants and educating them on e-transaction methods, the volunteers were appreciated and recognised by handing over certificates as token of thanks by District Collector Anitha Ramachandran.
This ambitious event was graced with presence of District Collector Anitha Ramachandran, local MLA Shekar Reddy, Poet Sudhala Ashok Teja, TITA Honorary President & TRS founding member G V Prakash, TITA President Sundeep Kumar Makthala, TITA Vice-President Bojjam Rana Pratap, Sumit Chander, Raju Keerchipaly, Praveen Madipoju, Pradeep Nilgiri, Sandeep Mudalkar, Raj Kishore. Shravani Yamsani and Aruna from TITA Womens wing.